How Big is US's Second Biggest Sales Day and Why?
Cyber Monday comes on the Monday that follows the Thanksgiving Holiday. The first Cyber Monday took place on November 28, 2005 after the National Retail Federation noticed the spike in sales online on Mondays that fell after Thanksgiving. Cyber Monday was given its name by Ellen Davis, senior vice president of research and strategy at the NRF, and Scott Silverman who was then the head of Shop.org.
The surge in sales was attributed to the belief that people spent the Monday morning following the holiday in their office surfing deals on the internet at super speed. The name of the new shopping holiday was revealed in Shop.org's press release and once New York Times spread a report on it, the concept gained popularity quickly. As predicated, online revenue climbed up each year on Cyber Monday which made a solid place for itself in the marketing world.
Today, Cyber Monday is an international online shopping day followed in various parts of the world including America, Europe, and Asia.
Biggest Sales Day in US
Its 20% more than any other event:
As per John Copeland, head of Marketing and Customer Insights at Adobe, "Cyber Monday sales topped $7.9 Billion according to Adobe Analytics data, making it the single largest shopping day in U.S. history."
Copeland also said that sales via smartphones saw an all-time high at $2 billion. According to Akamai, conversion rates on mobile devices were 2.72% and on desktops they were 5.12%. The increase in online traffic was such that sites couldn't cope with it as depicted by the increase in bounce rates on mobiles (34.71%) and also on desktops (25.74%).
$8 Billion $6 Billion $4 Billion $2 Billion $0 Billion
Spending in Cyber Monday
$15 Billion $10 Billion $5 Billion $0 Billion
$
7.9
Billion
Data from Adobe Analytics shows that Cyber Monday sales at $7.9 billion in 2018 broke records being 19.3% higher than 2017's $6.59 billion record. In 2016, sales worth $3.45 billion were made, which was a climb up from 2015's $2.98 billion in sales, and 2014's $2.65 billion.
The average expenditure per person recorded in 2018 was $138 which was 6.1% higher than the average expenditure per person in 2017. Customers in Denver spent the most with average orders equaling $163. Furthermore, last year's Cyber Monday was the biggest shopping day in the history of Amazon with above 180 million items being sold.
CUSTOMER INSIGHT
Sales coming from mobile phones broke all records last year with transactions in 2018 55.6 percent higher than in 2017. This shows that mobile UX needs to be paid more attention. Google says that 73% of customers are likely to switch to another website on their phone if their purchase experience is difficult on one website.
Online businesses also need to optimize their webpage for voice search as 1 in 10 people have made voice shopping into a habit. Moreover, brands need to personalize customers' experience to retain them which can be done with Artificial Intelligence. 71% of buyers start shopping with branded generic search which stresses on the need to focus more on Search Engine Optimization.
Age Group
56% of the shoppers were males while females made up 44% of Cyber Monday shoppers. 18% of the shoppers were 18 to 24-year-olds, 18% were 25 to 34-year-olds, and 15% were 35 to 44-year-olds. Moreover, 14% of the shoppers were 45 to 54-year-olds. 55-64-year-olds also made up 14% of the shoppers while shoppers above 65 years of age contributed to 20% of the sales.
Devices
Mobile
55.1%
Desktop
35.2%
Tablet
9.7%
The use of mobile phones for shopping is rising as cellphones accounted for 54.3% of retail store visits. Desktops contributed to 34.7% of retail store visits whereas tablets chipped in 6.4%.
Peak Time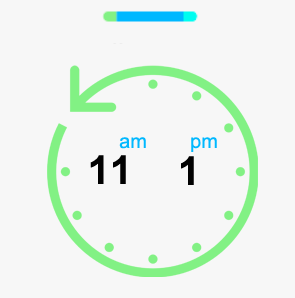 WHAT DRIVES CUSTOMER TO BUY
Products

Apparel

Shoes

Electronics

Toys
Main Sales Drivers:
On 2018's Cyber Monday, direct website traffic drove 25.3% of sales which showed a 1.2% YoY decrease. 25.1% of sales came from paid search with a 7.4% YoY increase and 18.8% sales came from organic search showing a 2.8% YoY decrease. Email sales accounted for 24.2% of the sales showing an upward trend of 0.5%. Following the trend of previous years, social media didn't contribute much to online sales. It only made a share of 1.1%.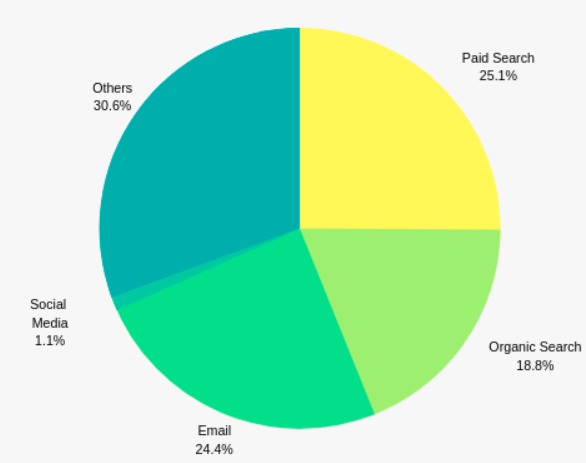 HOW CUSTOMERS REACH STORES
Apart from the dominance of mobile phones in bringing in traffic to online stores with $2.1 billion being spent by shoppers, two more deductions can also be made from 2018's Cyber Monday trends. Firstly, buy online pick up instore has increased by 65% showing customers interest in cross-channel experiences.
Secondly, multichannel shoppers spent $93 more than others revealing the love of customers for omnichannel. At the same time though, brick-and-mortar traffic saw a 7% decline on Cyber Monday which was higher than 2017's 2% decline. However, this could have beeb because of weather problems.
Search Engine
Discount Apps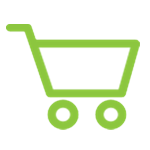 Retail Apps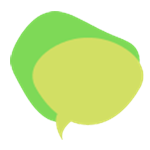 Word of Mouth
Newspaper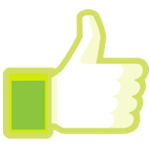 Social Media