Shopping Guides & Articles
Slay the Beach: A Guide to Rock the Hottest Swimwear Trends of 2017
There is nothing as chic as a sexy swimwear to usher in summers. Spring is going on and its real time to get-set-go designing a shift in your closet that will let you style perfectly for the beach throughout wonderful warm months ahead. But before embarking on your hunt for the most flattering swimwear that you will carry for shore side excursions and weekend getaways, we highly recommend making a workable plan to shop the most-alluring beach wear.
Like others, you might also have some fun-filled summer vacation plans to visit exotic locations, and its great idea. But whether you are going to a tropical isle or just excited about a day trip to a local beach, you would love to look drop-dead-gorgeous in a swimwear. However, meeting the trends and getting the right style for your body type is definitely a daunting task. No matter if you like wearing off-the-shoulder trend to the beach with a bare-shoulder swim top, or excited to experiment with prints, like bold rainbow stripes or island floral, you can find all of them right here. But if minimalism is more your speed, then we also have tons of options, too, like sleek, clean maillots and bikinis stripped free of frills and others that can be purchased with discounts and huge size range.
From cut-away silhouettes to tasseled-styling swimwear, shop every single swimsuit trend entering our ultimate swim guide to the hottest trends of 2017.
One Piece Chic Swimwear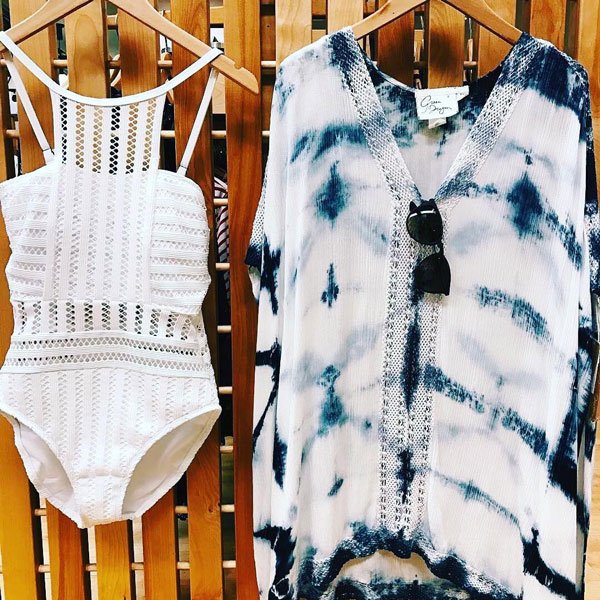 Times are gone when hundred years ago bathing beauties used to prefer being modestly covered from neck to ankle. Now, the swimwear-scene is totally different in term of styling and cuts. But, still, that doesn't mean a little restraint is old fashioned, tho it's a great way of showing some of your skin while not going overboard showcasing every inch of your curves. Be a smart chic and learn the art of teasing, it's actually not important to display everything all the time, and especially not when you want to look chic but control your curves at the same time. Cyber swim's great styled and discount swimwear has super-stretch fabric with super hot cuts, so you can look ultra-chic and ten pounds lighter as soon as you wear it. The best part is: You can smartly use one piece swimwear with bottoms for a look that isn't particularly for beach, and you will look extremely chic. This means, with this clothing item you can have variety of looks. Recently Bella Hadid did the same she had a sheer one piece that she paired with sweat pants and cropper hoodie and showed off her hip bones in the hottest way possible.
Be Romantic at the Beach
Name a girl who doesn't love to get flirty and romantic at beach-side? Chances are: You can't name even one, because women alongside the beach get more into romance and loves getting flirty. So, what better than to offer them something, which is actually a trend this year, something flurry of femininity to give oomph to their whole beach look. The good news is that the trend of swimsuits and cover-ups delicately embellished with flirty lingerie influences like ruffles, ruching, flounces, and lace, as well as bolder see-through sections is in full swing. However, surprisingly and amazingly, Bridal white is finally available in swimsuits this year. So all the summer brides can get super sexy bridal swimwear with discounts and add it to their shopping-list. And all the new brides should remember packing these eternally designed pieces for the honeymoon.
Deep Plunges are Love of This Beach-Season
So, here you get another reason to get a one-piece swimwear instantly because it's the way to plunge to new fashion-depths of this season without scrambling. No matter if you inset this piece with some covering, or bare as can be, these deep plunges one-piece is designed by taking inspirations from all the oh-so-glamorous red carpet dresses this year. If you remember, then the clothing trends this year included lots of deep V-necklines all over the Fashion Weeks around the world and with time it's going even stronger. Whether you select high cut on the bottom or low on the top or even pick a swimsuit with both cuts at the same time, they are really sexier than the revealing and tiniest bikinis. Seriously, this style will probably be all the rage at the beach-side.
Straps, Straps, and More Straps
No matter what size you belong to, one beach-trend is for every body type and that is straps everywhere. From side lacing to strappy bottoms (like: string bikini on steroids.) to tassels hanging with side strings on your bottom to other string styles, they are in different styles so easily wearable for almost all body types. Bikinis on string are a classic and still a trend. Wearing this style you can decide you own way of accentuating your curves. Almost all bikinis are available with triple to quadruple strapping and that includes everything from lovely wraparound designs to dominatrix-styled lingerie looks. These all are available on bright colors and beautiful prints, so make sure that you avail all the discounts offered by renowned stores like Bikini.com and others.
Halter Style with Interesting Details
If you are is search of a swimsuit that is wrapped around the breast and little modest then getting the one with halter with long sleeves is the best option you can have. Halter styles tops can be seen throughout spring/summer 2017 swimwear trends all over the ramp. From one piece to bikini this style dominated everything on ramp and can be purchased with huge discounts at Swim Suit Direct. Triangle tops are a thing that now belongs to past because more conservative halters are busy in bringing the sexiness back but in a whole unique and new a manner. The new top trending beach-thing for this year is the halter; choose which ever style you want from cropped or tankini style. It let you make a statement with crocheting, sheer inserts, cut-outs, fringe, tassels or other details. And honestly, it's more comfortable to carry as compare to a triangle. Anyone can pop this top on a skirt, jeans, or shorts and the halter goes out on the town without letting you fix it again and again.
One-Shoulder with Asymmetric Cuts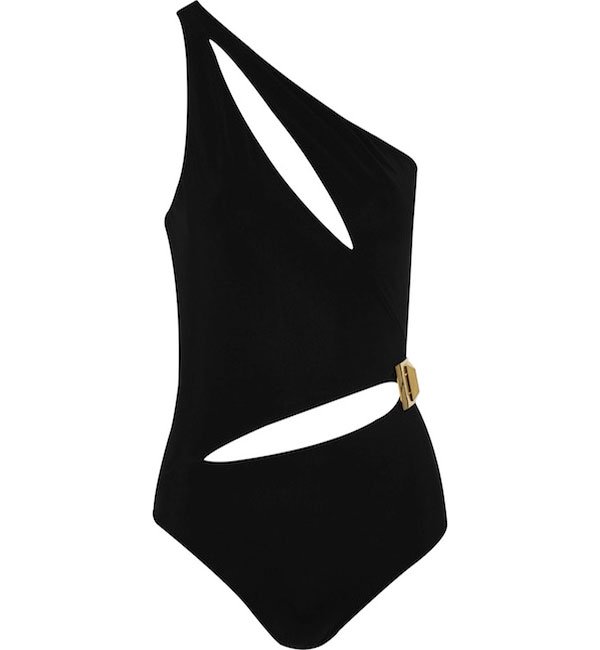 Almost every year we see lots of styling done with the one-shoulder dresses and it's a signature style for all summer and spring. Each one of us must have atleast one piece f clothing in one-shoulder style. Get ready to carry some interesting cuts when hit the beach because asymmetric cute and one-shoulder style isn't just limited to dresses and tops now. Instead, swimwear is taking on the look for itself and that can be clearly seen on spring/summer swimwear 2017. So, don't only shop one-shoulder off tops but swimwear too right here availing interesting deals and discounts.
Loads and Loads of Prints
No deny in saying that there were tons of simple colors and some contrasting color blocks appeared all over spring/summer swimwear 2017, but still, the plethora of gorgeous prints is hard to overlook. So, this time don't only shop beautiful prints for spring and summer dresses, but for beachwear too with hottest discounts at SwimSpot. From animal prints to tie-die to global ethnics to chevron stripes to scarf prints to geometrics or ombre, prints are brining colors and shapes amazingly. You can simply love strut out to the beach or pool in style while wearing any of the prints.
Creative and Clever Cover-Ups
These aren't the typical cover-ups that you have been wearing or might get in trouble because of the wrong choice of cover-up. In fact, this year's trending wraps, sheer pants, flowing caftans, ponchos, open work mesh tops, and long sleeve shrugs make you legal enough to stroll right after having great time at beach for some dining or shopping. All the designers have put all efforts to design this piece so it can do more work than just a cover-up. It's time to replace that old shirt that you might have been using as a cover up and get your hands on some alluring cover-ups with excellent discounts at South Beach Swimsuits.
With so many choices and discounts on variety of stores, you can find a whole new swimsuit closet without spending tons. Have a great summer shopping!
Published On: May 09, 2017

Latest Articles
Popular Articles
Featured Stores
Popular Discount
New Trending Discount
↑