Shopping Guides & Articles
A Step-by-Step Guide to Coupon Marketing in 2021
The world of eCommerce can be brutal. With thousands of players battling it out for the share of the market, it is hard to stand out and be noted. However, there are a few tricks businesses can use to find a competitive edge.
One thing that marketers can always capitalize on is the customer's need to find discounts. People don't want to pay full price on the things they order online. Digital coupon marketing serves this very purpose. It allows customers to save a few bucks and retailers to maximize their sales.
Integrating discounts, promo codes and vouchers into your marketing strategy has many benefits. It increases brand awareness, boosts conversions and inspires a certain level of loyalty.
But for it to be impactful, you need a strategy.
How to Effectively Market Coupons in Seven Steps
According to the latest
coupon statistics
, 90% of customers use them in some way. To make sure they are using yours, you need to go in with the plan.
Here's a step-by-step guide for designing coupon campaigns that are result-oriented and reflects on your company's bottom line.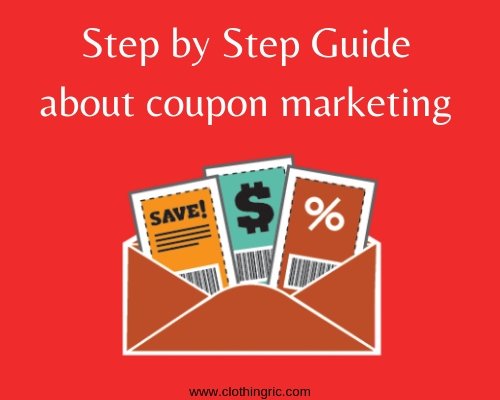 Step 1: Determine Whether Discount Codes Fit Your Business Model
Before you start offering discounts on your store, you first need to analyze whether or not they are good for your business. Discount offers attract customers for sure but they are not for every market. When it comes to discount marketing, brand image is an important factor. Many designer brands will stay away from advertising coupons as it doesn't go along with their high-end and expensive image.
In contrast, an emerging brand such as Modibodi can rely on discounts for getting their word out. This is the reason the company regularly promotes
Modibodi discount codes
.
It's never recommended that you jump into offering discounts and promo codes right away. Instead, analyze your recent sales and other relevant data such as:
The least and most profitable products
The best-selling product
Rate of shopping cart abandonment
Most loyal customers and their favorite product
One time purchasers
Customer purchasing patterns and trends affecting those patterns
Peak sales time and off-peak period
You can get this data by looking at the point-of-sale system, website analytics packages, eCommerce platforms, CRM, and other sales and marketing tools. With this, you should also research your competitors to find out what expiration date and value they're setting on the offers. After assessing these factors, you should begin the promo code marketing campaign.
Step 2: Divide Your Audience into Segments
Effective marketing of coupons requires you to divide your audience into different groups. You cannot create a single coupon and promote it for all customers as it will only end up confusing them. Instead, it's better to approach your customers based on their demographics and geographical information. If you wish to go in deeper, you would need to analyze what relationship these individuals have with your brand and whether they're frequent buyers or not.
Generally, coupons are marketed to customers in these two categories.
➤ New Customers
According to research, 80% of customers would readily switch brands when offered a convincing deal. This is one of the main reasons why organizations use coupons. Knowing demographics would allow you to craft relevant coupons for suitable clients.
Here's what you should know about potential prospects.
What are their interests?
Where do they live?
What do they purchase?
What is the level of their income?
What is their gender?
What is their age?
What are their political views?
Keep in mind, to change new clients into faithful ones, the deals must be authentic. The subsequent deals should be sufficient enough to maintain a healthy relationship with the customer. However, you don't want to 'spoil' the customers by consistently offering huge discounts. Take the example of SinglePrice. It puts out a
Single Price discount code
to keep the new customers invested but doesn't go overboard with it.
➤ Existing Customers
Offering discounts can urge your current consumers to keep on returning. Coupons shouldn't simply be a one-time bargain. Instead, they need to be marketed somewhat frequently.
Coupons and customer loyalty
are closely linked. To make them prominent, you can feature a popup or coupon banner on your site, send coupons to your email list, blog about it or post it on your social media.
Always try special offers that sustain a continuous relationship. Special offers on occasions like Halloween and Black Friday help create a buzz around your products. Do not give discounts on things they already purchase often, instead introduce new products. Promoting an extra or another item is a good way to keep coupon promotion sustainable.
Step 3: Determine Where to Market Discount Offers
One of the biggest benefits coupons provide is allowing you to monitor the effectiveness of different channels. Whether you're advertising the offer on social media, email or Google's search engine, you'd be able to easily track which channels the customers prefer.
So it's recommended that you utilize all possible mediums while promoting discount codes.
➤ Email Marketing
Send a snappy email to your current clients and let them know about the new discounts and deals. Make your deals shareable so they can pass them on to their family and friends and spread the word. With the unprecedented growth of the digital coupon market in the last few years, the importance of email coupons has increased significantly.
➤ Social Media
Utilize your Twitter, Instagram, Facebook and other online networking platforms to offer followers great deals and discounts. Advertising coupons through social media is one of the most effective ways of getting your word out. You can go either with the paid option or try to make impressions more organically. Either way, you can reach millions of potential customers and entice them with generous offers.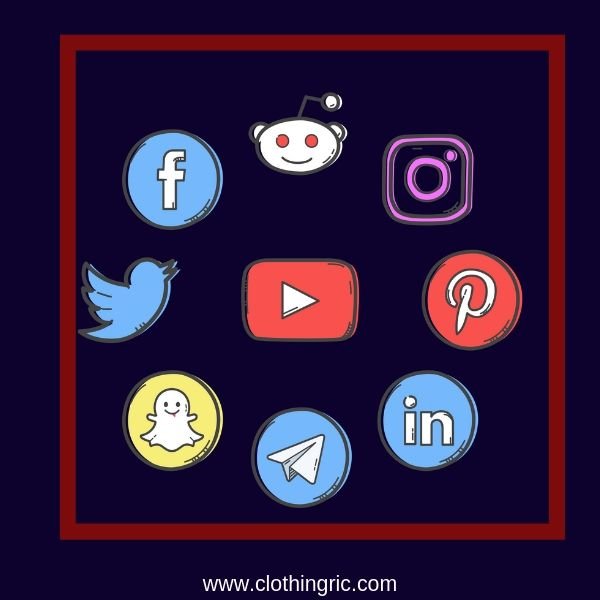 One thing that makes social media so effective is the ease with which things can be shared. For instance, brands such as Bikinishe can incentivize followers to share deals such as Bikinishe Discount Code and get thousands of clicks. And once the influencers get involved, there's no limit to the number of people who can be impacted.
➤ Newspaper / Magazine
Print coupons have been broadly utilized since Coca-Cola issued the first coupon in 1887. While online coupons are increasingly helpful to reclaim, print coupons still speak to 44% of the coupon market.
Even if you're running an eCommerce business with no physical outlet, newspapers and magazines can be used to market your promo codes. Customers can read these codes from the papers and use them online to redeem the discounts.
Step 4: Set Your Goal With the Discount Promotion
Nothing can be accomplished without defining objectives and sensible goals. Why does your business need coupons and what are you trying to accomplish? Do you wish to build deals or include more recurrent purchasers?
A definite goal of the discount campaign is something fundamental in nature but it gives you a chance to search, break down, think about, and amend strategies. Even if you're a new business like WANDRD, you'd need a decisive coupon strategy. Just like with
WANDRD discount codes
on innovative travel bags, your promos should strengthen your overall marketing efforts.
At the end of the day, coupons are marketed to:
Boost sales
Increase the conversion rate
Build a client list
Push existing clients to purchase more
Raise brand awareness
Attract your rival's market
Decrease the cart abandonment rate
Clear stock
Ensure the objectives and targets of the coupon campaign are conveyed to the whole marketing team to guarantee everybody's goals are aligned.
Step 5: Plan Out the Deals You Wish to Offer
Most of the time, the discounts being offered to customers are in percentage or dollars. Although these are popular choices, marketers have found new ways to engage customers. Over the years, the following buying incentives have risen in popularity.
➤ Free Shipping
No one likes giving the extra shipping cost when they are ordering online. It's one of the primary reasons people abandon their carts. If you can manage to cut it off, there is every reason your sales would increase by a fair margin.
➤ Gifts
Giving gifts to customers builds goodwill which is especially necessary if you want them to come back. The gift doesn't have to be expensive. It's the gesture that matters. You need to show the customers they are valued.
➤ Giveaway Contests
Organizing giveaways is one of the most effective ways to build up hype. This way, you get multiple people to sign up and engage with the brand. Allocate a small number of products to be given away in lucky draws and customers will definitely want to get involved.
➤ Referral Rewards
If there's one thing customers love other than redeeming discount coupons, it's the feeling of being a trendsetter. People love recommending their favorite brands to customers and you can give them an extra incentive with referral rewards.
It's never recommended that you pick one of these and stick with them. The customer preferences continue to evolve and you might need to experiment with these from time to time. Tailor the deals and promo codes according to your company's financial standing.
Would you be able to hand out 15% for anyone ordering the first time? Can you continue to offer free shipping? It all depends on whether this mode of discounting is sustainable or not. Cutting prices could adversely affect your revenue if you're not careful.
Step 6: Get Feedback from Customers
Quizzes, reviews, surveys, and feedback cards are well-known tools with shoppers and brands alike. You can utilize them to get to know the customer better, qualify leads, and study your objective market.
So pose inquiries about purchasing behavior, shopping experience, buyer tastes, whatever else that could be valuable for your campaign. In the meantime, members will appreciate the discount reward. Survey-based giveaways and hashtag challenges are incredible approaches to begin a discussion with your market as well.
Ultimately, having timely, relevant and authentic information about the customer would mean you'd become less reliant on coupon promotion.
Step 7: Monitor Your Coupon Advertising Efforts
Monitor your progress. Examine it directly from the very beginning. See what's working and what doesn't. Change the strategy or improve it. The absence of monitoring will destroy your whole promotion so ensure to keep track of your efforts and results.
A fruitful coupon advertising campaign won't increase the deals right away. It must be kept running for some great time and reliably to see a huge development in the business. Here are 4 essential steps to take to analyze the success of your campaign:
Keep track of your budgeted costs with the actual ones
Match your actual profits with the planned results
See how many products you sold throughout the promotion
Study the demographics of the customers you attracted during the promotion
Regardless of whether you didn't accomplish the sales that you were expecting, there are different success factors you can consider. For instance, customer loyalty is the great barometer of success when it comes to marketing promo codes. Discount offers to create happier and loyal customers. Note that consumer loyalty is a key component to long-term business success. Maybe you were able to achieve short-term success with coupons. But that doesn't mean it won't provide returns later on.
Conclusion
From planning to execution to analysis, each progression in the coupon marketing process is crucial to make it a success. By following these steps, you will be able to craft a potent strategy that should not only attract new customers but also helps in making the old ones stick around.
Published On: January 20, 2021

Latest Articles
Popular Articles
Featured Stores
Popular Discount
New Trending Discount
↑