Shopping Guides & Articles
How To Choose The Right Travel Backpack
What do you think when planning for adventurous or business errands? Travel backpacks, right? You select the type and size of the backpack by considering the weather of the destination. Exampling, a waterproof bag for a rainy location and a leather bag for a little chilled place. We want a type of bag which fits our all stuff systematically. I see travelers and businessmen hustling for
coupons
to
buy backpacks on discounted offers.
But, how to choose a perfect travel backpack?
The factors that vary the type of your travel bag are the weather, total days of stay, type of trip, and count of accessories. To save your time and money on searching and trying a feasible travel backpack, we have prepared a detailed guide for you. Let's proceed by discovering the types of leather bags?


Water resistance
Not all travel bags are required to be fully waterproof, but I would suggest you shop for semi water resistant bags. It will save your trip and stuff from sudden rain and mishaps.
An alternate, when buying a bag, ask for a tarp. A tarp can be covered on the bag for protection from water.
Check the quality of material i.e. lightweight and easy to dry. Treated nylon fiber is a good quality bag material.


Lockable zipper bag
Choose a bag which has double zips on each side. It gives smooth coverage to your bag.
These double zippers can be easily locked and provide safety when on airports and stations.
Make sure you buy TSA friendly locks. These locks work best for TSA, as the bag can be checked without breaking the locks.
You can also buy a simple traveling bag and then attach a TSA locker to it. Cheap and easy.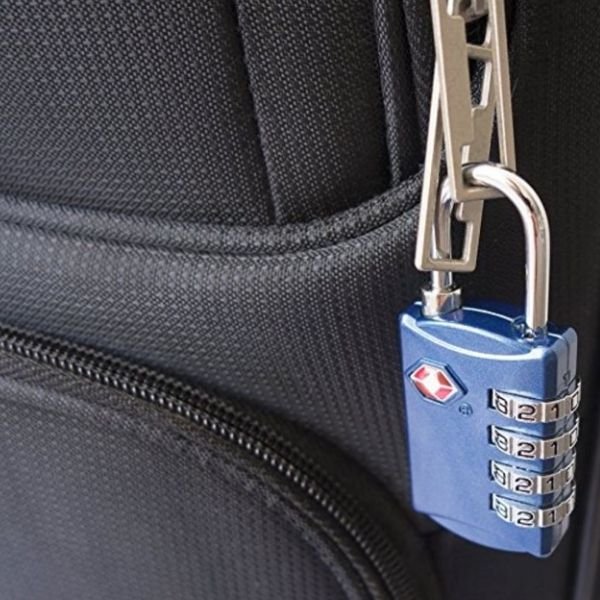 Multiple compartmental bags
Who doesn't want layers of compartments in the bag? The more compartments, the more it is easy to organize things. For example, one layer can be used for accessories, one for shoes, one for clothes, and one for documents.
This way the things don't get messy and misplaced
Padded bags
Thick and soft padded bags are highly recommended for frequent travelers. It saves their hips and shoulders from strains.
You can adjust the pads on different parts of the bag according to your need.
It relaxes your muscle and reduces the chances of muscle contraction.
What is the appropriate size of a travel backpack?
People frequently raise this common question. And the answer is, it's up to you. Yes, it all depends on you how you carry your stuff and yourself. I won't suggest an extremely large bag because it will be difficult for you to carry and monitor. Also, it may cause body pain. Large bags may topple every time you make it stand. We all want a portable light backpack. If you carry a backpack which spaciously fit all your belongings and is still easy to carry, then it is perfect size backpack for you. The size may vary from person to person, according to your height and weight. Common backpack size is 45 linear inches inclusive of wheels and holders. Any bag which ranges in the stated dimension is included in the list of suitable size backpacks. This way you will be saved from extra weight charges on the airports.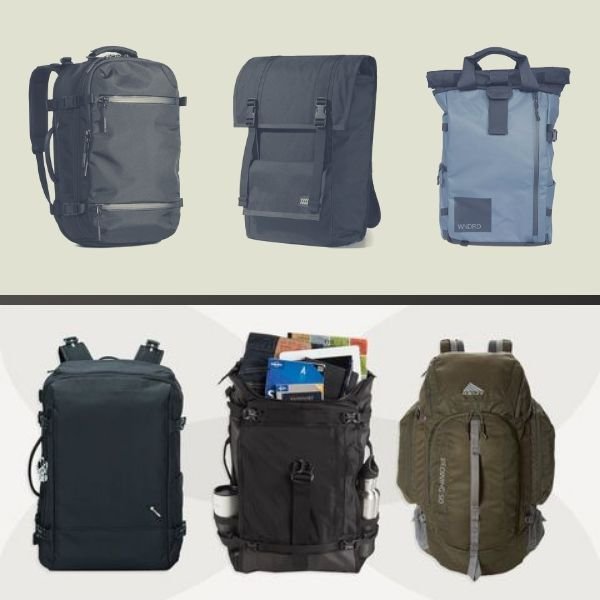 What is the cost range of a good travel backpack?
Well, it depends on the quality, material, stitching, weight, and brand of the bag. Common prices range between $99–300 USD. Local stores are pretty inexpensive while brands may cause you a great amount. Bags which cost thousands of dollars are specially manufactured. They have sensors, locking system, and completely pads. An adventurous and sporty backpack is always expected to be expensive. Well, I think 100-200 dollars are enough for buying a good versatile backpack.
Wait, I hope I am not making you stressed out. And If I am, then stay chill because all your confusion will be solved at the renowned travel backpack store,
Forbes and Lewis
. This store offers an outstanding variety of male and female traveling bags. It serves in all types like leather, fiber, and plastic. All the
bags
are water resistant, reliable, reasonable, and portable. Just pay a glance at the pictures and you will also agree with me.
A padded laptop backpack coated by high-quality canvas. It is a waterproof bag with multiple zippers. It has compartments for passport, mobile phone, and documents.
Product available at Forbes and Lewis
Product Name: Paddington Backpack Black Ash
Price: $125
Use our Exclusive discount coupon and get 30% off "F&LWIN30"
A lightweight backpack with leather trims. It has large internal pockets for pen and documents. It is lined with silk polyester material.
Product available at Forbes and Lewis
Product Name: Lincoln Backpack Black Ash
Price: $143
Use our Exclusive discount coupon and get 20% off "CRIC20"
A coated canvas collection with adjustable straps. A padded laptop bag with mesh pockets for charger, cords, phones, and pen holders.
Product available at Forbes and Lewis
Product Name: Rollie Backpack Black Ash
Price: $108
Use our Exclusive discount coupon and get 25% off "DAD25"
And…and…the good news is it
offers a 25% discount
to the students on the
Student ID card
. I think it's a good opportunity for the students to enjoy their educational lives and trips by buying stylish bags. You can also enjoy their
promo codes
to avail free shipping.
How to choose the best travel bag?
Here's a short list to answer this question.
High-quality material
Water resistant
TSA lockable
Zipper
More than two compartments
Smooth wheels
Shoulder and hip padded
A discount offer can be plus point
If the checklist covers more than 50% of the options, then congrats, the bag is perfect to buy.
I hope you are cleared about the type and pricing of travel backpacks. Just don't hurry and waste your money on
luxurious branded backpacks
. Saving is always a good strategy, that's why prefer to shop on discount deals. Just google coupons of travel backpacks and you will find a list of good quality bags. It's easy you just need to put some efforts into finding appropriate
coupon codes
.
Published On: June 24, 2019

↑