Shopping Guides & Articles
Best Way To Celebrate Father
The heart of a father is a masterpiece of nature, filled with selfless and unconditional love. One can't really reciprocate this love and affection, as the sacrifices and contributions by father in his children's lives are so precious that no one can ever compensate these.
Father's Day
provides you the opportunity to honor your dad for whatever he has done for you. First celebrated in 1908, in Fairmont, West Virginia, It has become a great shopping event and in 2018 the total Father's Day spending reached
$15.3 billion
in the USA. Almost
77% of Americans
celebrated this day in 2018. The average per person spending on Father's Day was
$133
.
Being a global event, Father's Day is celebrated in many countries of the world. The dates, however, are different for different countries. In the
USA, France, UK, and Japan
, this day is celebrated on 3rd Sunday of June, whereas
Australia and New Zealand
celebrate the day on 1st Sunday in September. The event is observed as a family reunion in the USA and Canada when children staying away from families, assemble to show love to their dads. In Australia, however, the day is celebrated as a private household event with family breakfasts. In countries like India and Pakistan, the concept is rather new and is greatly influenced by the US. I am going to discuss some of the
best ideas to celebrate Father's Day
. You don't need to break the bank, because thanks to marketer's obsession with coupon and discount strategy, to boost their sales and brand image, you will find plenty of coupons,
discount codes
, and deals that help finding a gift to pay homage to your beloved dads. The next Father's Day is around the corner; on
June 16, 2019
, and it is high time to brief you with some of the wonderful ideas for making it a day for your dads.
Serve a heart-winning breakfast in bed:
Start celebrating, right from the beginning of the day. This is his day and you must let him feel like a king. Prepare chocolate pancakes, French omelet, berry salad, orange juice and French toast with butterscotch base. Make your presentation creative. A basket of fresh flowers with tag #1 Dad or a half fried egg in heart-shaped will not only fill his stomach but his heart too, with your love and affection, showed through these unusual gestures. Make this breakfast for him, something to be remembered for a long time.
Theme party-Surprise your dad with a close-to-heart theme:
Theme parties are high in-trends occasions for Father's Day. The first and foremost requirement is to keep your theme secret from your father. However, all other likely participants must be informed about what dress to wear. For instance, if your dad is a movie buff, you can throw a Hollywood themed party asking your guests to dress like famous actors and actresses accordingly. One interesting idea is that the entire family wear favorite clothing styles of dad.
There may be umpteen themes for Father's day parties. You can choose a western party theme where people may be asked to wear cowboy hats and faded jeans. A Hawaiian theme party is another option where family and friends will participate with the beachwear. I.e. floral printed shirts. The other interesting themes may include dad's favorite sports like golf, baseball, football, etc. and Movie night with posters of your father's favorite movies all around. A brief browsing session on the internet will help you get various ideas about Father's Day party themes. One way to please your father in such theme parties is to invite his close friends as well. This will make his day and he will enjoy more.
Dine out with family
Your father deserves a sumptuous meal at a restaurant where he is
treated especially on Father's Day
. There are scores of restaurants that offer fabulous deals and discounts on Father's Day. You can also find many
promo codes
and discount coupons that offer a great saving. Many restaurants offer other great incentives for Father's Day celebration. One only needs to sign up email clubs of these restaurants to get timely update on any
promotions
.
Gift Ideas
A father is a very special person and therefore deserves a very special gift. Therefore it not only the investment of money but some time should also be devoted to select a gift that brightens his day. Needless to mention that all
coupon discount websites and deals offers
be checked thoroughly to check how you can save a good number of bucks through
coupons, discount codes, promo codes, deals, offers, and coupon codes
. Let's check out some fantastic gift ideas.
CyberJammies-Alfie Woven Long Sleeve Tile Print Pyjama Set
Trimmed with green cotton lawn, this long sleeve woven pyjama set, from Cyberjammies, is a modern classic, with stunning tile print. The set is comfortable and functional with, one piece top and trousers with elasticated waist. Woven with 60% cotton and 40% modal, the pyjama set is breathable enough to provide a peaceful sleep to your dad. You can visit our site "ClothingRIC" and for
Cyberjammies latest discount code
.
TOPMAN-Navy Skinny fit Single Breasted Premium Blazer
This skinny fit, navy, single-breasted blazer is super close to the body and maximizes its shape. Made with quality fabric, this one button fastening jacket, with notch lapel, and matching trouser gives rich and elegant looks. Gift it to your dad for stunning looks and style.
ClothingRIC has the latest discount codes for Topman:
Get 10% Off Sitewide Promo Code by using this code: "welcome10"
Watch from H.S.JOHNSON
This astonishing sports watch with great features and an elegant look will be a truly admirable gift for all fathers. With its mineral crystal glass, blue dial, stainless steel case and 60-minute chronograph with accuracy up to 1 second, the watch will be a real feast on Father's Day.
Classic fit stay-tucked dress shirt
This is a perfectly cool and super-fit dress shirt that is comfortable, yet elegant. No matter how much your dad stretches and twists this, it will keep him tailored as a tuck. The luxe cotton stretch fabric does not lose its shape wear after wear. The perfectly sized modern spread collar and mitered double button cuff are sure to give a crisp look to your dad's persona.
Custom Tees
You can bring a smile on your father's face by giving him a personalized T-shirt by customizing it through text, photos, designs, and logos, etc. you can convey your feelings by embossing your message for dad.
50% Off Footdistrict Discount:
Receive up to 50% off on sale items
70% Off Footdistrict Promotion:
Receive up to 70% off on select items
Wedding photo frame
The wedding photo frame is a cute gift idea as it will provide emotional and nostalgic satisfaction. This is a perfect gift that reminds dads of that very special day in his life.
Shoes
A pair of sports shoes, boots or sneakers will also be a good gift to dads. Give something to upgrade your dad's style. If your father loves to run, give him a pair of lightweight sneakers that are made of quality material. Choose stylish yet affordable shoes that do not burden your pocket and yet is functional enough that your dad appreciates it. Check for Father's Day deals in order to get some stylish and cost-effective pair.
10% Off Sitewide Chums Promotional Code
Apply this code "ALL12" and avail 10% off
Free Delivery Promo Code
Apply this code "50FREE" and enjoy free delivery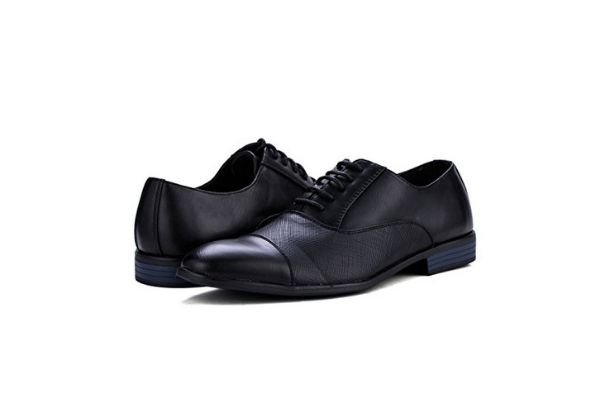 Tie
From floral to polka dot and Medallion to highly customized the tie options for dads on Father's Day galore. Select a tie that is easy to wear and goes with any shirt your father pairs it. Such a tie will enhance the elegance of your dad's personality.
Save 10% Sitewide Discount Code
Appy "TDK10" code and avail 10% off on your all orders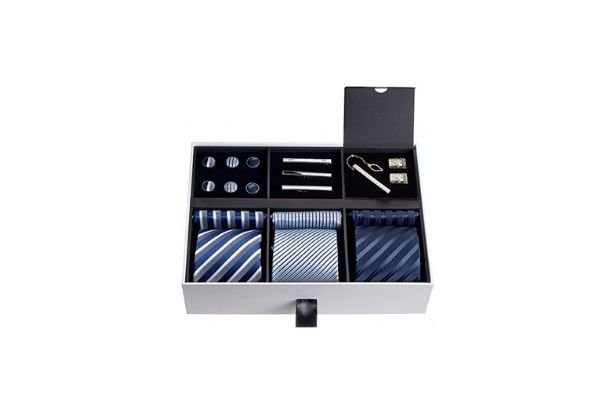 Shaving set
Shaving set is also a great gift idea for Father's Day. Every time your dad gets a clean and stubble-free skin, he will surely remember you with affection. Give him a set that has a soft brush and easy to refill blades. Alternatively, you can gift him an electric shaver with slow, medium, and fast speed settings. Make sure that this includes a trimmer and clean brush attachments.
Wrap Up:
Father's Day is not just another Sunday. You must make this day a memorable and fun experience for your dad. The day is all about spending time with family. From a delicious breakfast in bed to a meal with the entire family either in a restaurant or at home it is focused to that unsung hero who is your dad.
Since the great day is around the corner, get ready to honor all your dad have done for you and family by facing all odds and hardships. Offer some pleasant surprises this Father's Day that your dad will remember throughout the year.
Published On: May 22, 2019

↑