Shopping Guides & Articles
Guys This Winter Get Cozy With Saxx
The temperature is dropping gradually and that means you need to get shopping for warm clothes. However, most men just focus on filling their wardrobe with outerwear; they just buy sweaters, jackets, scarves or hats. All of those clothing items are of course necessary but the best way to stay cozy is to focus on your innerwear. Yes, we are talking about thermal underwear that can help keep you warm in the toughest cold. And one brand that has the most technologically advanced thermal underwear is Saxx.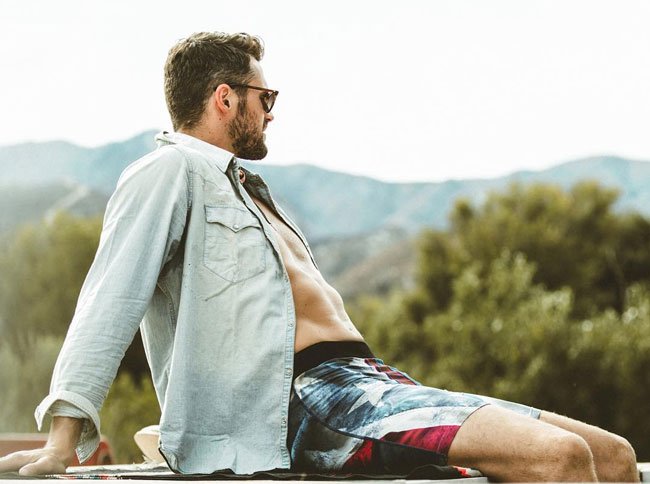 No matter what kind of underwear you prefer for yourself, you can find something for your winter garb. Their Blacksheep Open Fly Boxers, Thermoflyte Tights and Thermoflyte Long Sleeve T-Shirt is designed with precision to give you the most comfortable innerwear experience in the winters. The boxers, for instance, have Three-D Fit with 9 panels construction and Saxx special patented Ballpark Pouchto give support to your nether region with minimized contact. The fabric used in all of their products are engineered to be soft but expandable. They cling close to your skin but never chaff or hold the moisture in.
Here is whyyou should invest in quality thermal undergarments for winters:

It will regulate your body temperature
It will keep you warm of course even when the temperatures are below 0°
It dries way quicker than traditional knitted or cotton underwear
They feel very weightless
It enhances your movement allowing you to move naturally
The coziness you feel in your body is simply awesome!
Saxx Underwear is dedicated to bringing the most advanced type of underwear for men in order to improve movement and provide better support. Obviously such technology and quality comes at a price but worry not as you can always use coupon codes to enjoy discounts and free shipping.
Published On: October 18, 2017

Latest Articles
Popular Articles
Featured Stores
Popular Discount
New Trending Discount
↑