Shopping Guides & Articles
Incredible Women Who Are "Hero" For The Plus Size Fashion Inspiration
Besides we are infotainment rich now, blogging has also provided jobs and for lives of many people. Some have also taken it beyond the routine level and intended to break the false standards. One big example of this is
fashion bloggers
who have successfully made possible reasonable space for people of plus size on fashion scenes.
If you see big brands presenting plus sizes in their categories and managing fashion shows is a sign that the world has clear acceptance for the plus size. Along with dedicated
all the plus size clothing stores
is subsequently going bigger day by day is what a women with curves always wanted.
Here is your little-necessary-warm introduction to people, who contributed in bringing "the body shame" to an end.
Girl with Curves – Tanisha Awasthi: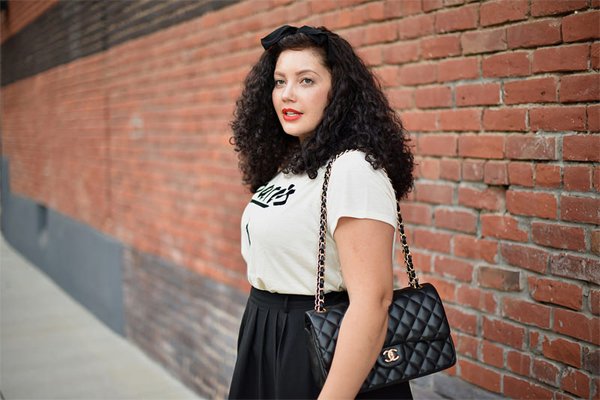 Photo Credit: girlwithcurves
Tanisha Awasthi
is a true fashion influencer for modern women who is so much more than just a mother and so much more than a fashion blogger. We are not the first one to notice. Every mainstream fashion magazine including Cosmopolitan, RedBook, Who What Wear, Bustle, BuzzFeed, InStyle (and it is not a short list of acknowledgements) have accepted the bloggers authority over style. The once blog has now been converted in to ecommerce fashion zone features big plus size brands like Belle Wholesale offering
Belle Wholesale Coupon Codes
where everything from fashion to lifestyle is truly luxurious.
From the corners of the curve – Callie:
Photo Credit: From the corners of the curve
Except her exact age, the blogger with now no regrets has laid out her whole blog and life story for her audience. The blogger who likes to call herself a professional internet lady is bold enough to carry princess and tom boy style with zeal that adds magic to any outlook. You can
follow her on social media
to join her drive of fashion and for taste as high as Callie the blog can make commendable difference for you.
Nicolette Mason- By Nicolette Mason:
Photo Credit: Nicolette Mason
Nicolette Mason teaches you things beyond style. She has accepted her style in a way that the world couldn't just walk away. Now Nicolette does more than just being pretty in her amazing sense of fashion. She sells and what's available at her store is must have for every woman who believes that plus fashion should be sexy. If you are plus size and you have been looking for scoops of inspiration, be regular at her good looking space on internet and buy plus size clothing and avail discount through
Kabana Shop discount code
.
And I get Dressed – By Kellie Brown:
Photo Credit: andigetdressed
A very real
plus size fashion
icon Kellie Brown does not follow what flashy designers would describe as their fashion definition of plus size. The lover of leather has diverse sides too where she (not secretly) falls in love with the lacey dresses. You will fall in love with her stunning fashion wardrobe as soon as you take a look at it on the blog. What's trending on her blog is real fashion for plus size in the most admirable form.
Gabi Fresh – By Gabi:
Photo Credit: gabifresh
She's cute, fit and big on the fashion scene. If you are
plus size
with size 14+, following GabiFresh may be one perfect experience for you. She loves breaking the rules and makes it an admirable fun with her daily posts on the blog. Good news is she has beauty tips to share too (you will crave for her skin tone but won't have to resist it). Follow the rocking blogger to have super happy fashion days be a regular thing in your life.
Published On: December 05, 2020

Latest Articles
Popular Articles
Featured Stores
Popular Discount
New Trending Discount
↑