Shopping Guides & Articles
Discovering The Living And Spending Habits Of Average American Households
Americans are not known for their efficient money spending habits. And the stats on this subject pretty much confirm this general perception. Some figures about America's money saving problem are outright worrying and might cause you to rethink your buying habits.
It's also worth mentioning that even if you're doing better than average, there could be room for improvement. Sometimes being slightly "above average" is not enough to lead a financially healthy life. After all, the "average" person continues to be burdened by financial hardship due to misguided spending habits.
Statistics That Explains The Spending Habits of Average Americans
Below are some harrowing statistics about America's money habit that might serve as a wakeup call to many readers.
American Households On Average Are $132,529 In Debt
The average American family is $132,529 in debt. And the ones with a mortgage are accounted for $172,806. Factors such as medical debt, bank loans, credit cards, auto loans and student loans make up this astonishing figure. Auto loans in particular have pushed the household debt 21% above the
post financial crisis level
. It's outright scary when you factor in how much of an impact credit card and card loan debt has on the average household debt. The overall household debt reached $13.54 trillion in the fourth quarter of 2018.
32.9% Of The Budget Goes To Housing
Unsurprisingly, the major portion of the average person's budget goes to housing and transportation.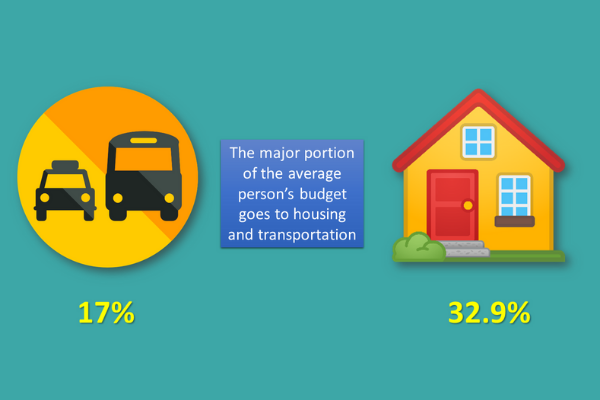 32.9% for housing rents or maintenance.
17% for transportation.
12.5% for food.
11.3% for insurance.
7.8% for healthcare.
5.1% on entertainment.
3.3% on clothing.
2.3% for education.
Even though they don't take up the biggest chunk of spending, Americans can reduce their clothing expenditure through deals like Ravean discount code.
29% Of Households Are Saving Less Than $1000
The numbers below illustrate the savings of average and median American families.
Considering the statistical image above, the average saving of 29% of American households is less than $1,000. It can be depicted that only the top 10% to 20% population is likely to achieve the saving quota. The bottom 20% median earners score no saving bar while the average households ranged from $8,720 to $22,600. Talking about the above 20% to 30% population quota, the average Americans succeed in saving $29,080 to $46,950.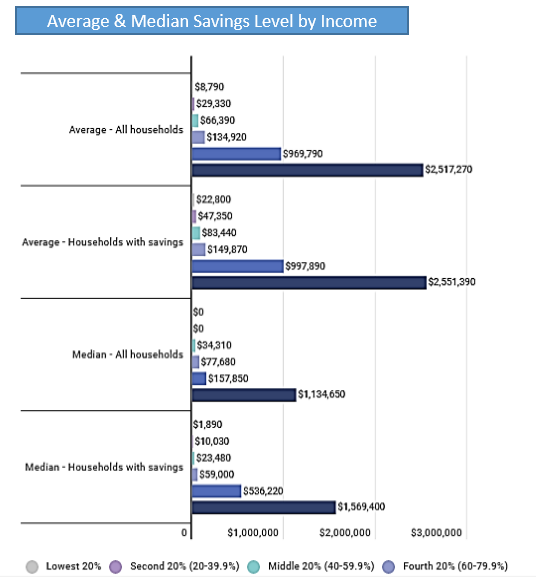 The median earners stood up at savings of $26,450. In the 40% population section, the savings maximized to $26,450 for average earners and $34,020 for median ones. Likewise, the 60% population savings lied from $77,020 to $148,600. Lastly, the wealthy 1% population is enjoying the savings of an average of $2.5 million and a median $1.13 million.
Average American Donated $5,508 To Charity In 2016
With a total of 36.95 million tax returns claiming a charitable deduction in 2016, the Americans donated $5,508 on average. This was slightly up from $5,491 average donation in 2015. The American government works in a way that it collects $50,000 to $100,000 from the taxpayers which automatically sums up for donation in millions.
70% Of Americans Do Not Have A Long-Term Financial Strategy
30% of Americans have set out a plan to manage their finances in long-term. This will eventually help them in improving or maintaining their current lifestyle if they're not financially dependent or retired. While this figure was not surprising, it depressed me all the same. Without any long-term and viable strategy, it is harder to stay on the course.
Earning Less Than $75,000 Per Years Makes Budgeting Difficult
You will suffer quite scathingly if your income is below $75,000. You won't be able to budget your expenses and savings. Your medical, transportation, educational, and food expenses will suffer the most.
Budgeting is the most important element when it comes to living financially free. It doesn't matter if the person belongs to the rich, poor, or mediocre section, budgeting helps him to save and enjoy. It keeps you free from debts and unneeded expenses. When you spend wisely, you save. Most Americans are good at drafting a sound monthly budget which keeps from far from loans and financial dependence. Meanwhile, some utilize deals such as 30% Off Manual discount code to cut down on their daily expenses.
Americans Owe Over $1.56 Trillion In Student Debt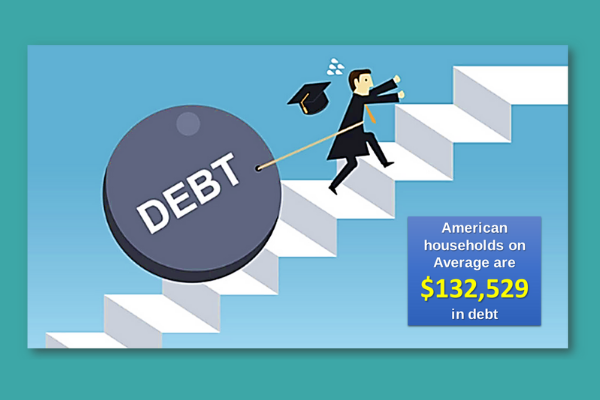 Americans are now more burdened by the student debt than ever before. Spread out in 45 million borrowers, the overall amount of student debt is $521 billion more than the total U.S credit card debt.
It gets even worse. As it happens, 11.5% of student loans are delinquent by 90 days or more. Regardless, the average student loan payment for those not in deferments is $393 a month.
But there's a silver lining. Paying your students can teach you how to manage your spending and be a bit more cautious with your finances. It can also instill a habit of looking for discounts like 30% off Helloice.
Unbelievably, 10,000,000 Americans Don't Own A Bank Account
Maybe, these people don't have much savings or earnings to store in the bank or they just prefer to stay away from the taxes. But, it is quite alarming as it shows that these 10,000,000 Americans have done zero investments. No investment means no secure future. It's high time to understand $100 will not be of the same worth in the future. You need to invest these $100 to save your future financial life. The investment makes your money to work for you.
20,000,000 Americans Don't Have Any Mortgage
Amazingly, 20,000,000 Americans own their residences. This is a huge number as it shows that the owners don't owe any mortgage or bank loans issues. No mortgage makes managing finances 100 times easier. Let's hope this number continues to grow.
Number Of Open Credit Cards Is 1.9 Billion
199.8 million credit cards are active in America. This shows that each individual owns at least 10 cards. These cards are both for a business and personal uses. Although the usage of cash is
on the rise
, Americans won't be throwing away their credit cards any time soon.
20% Americans Have Engaged In Financial Infidelity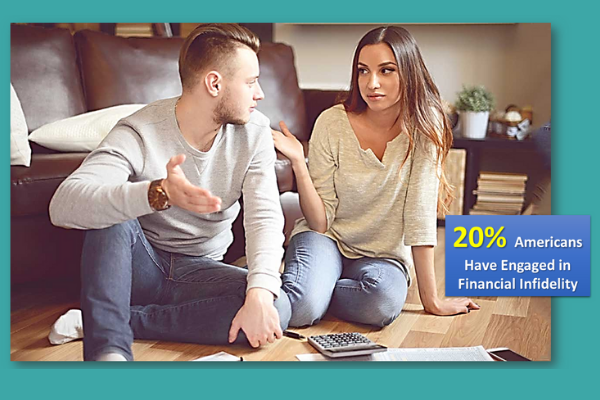 Among every five Americans with combined finances, two have been guilty of committing financial infidelity. This practice seems to have taken off in the last two years. People have been observed practicing financial infidelity by hiding their credit card, medical, or rent debts from family and spouses. Most of the spouses complain about the secrecy of debts of thousands of dollars. People committing financial infidelity can lend themselves in a world of trouble. Debts are never a good option as they bring with them stress and anxiety. These potential financial issues can also cause divorce and relationship issues.
Is There A Way Out?
So, what's the solution? It's simple, save and invest. Money-saving has become an important function of budgeting. In a world of lucrative expenses, households need to gain some learning the art of spending less and buying more. Some recent
coupon codes insights
have suggested that millions of people use this method to save money.
Learn to search and use discount codes when shopping household possessions, accessories, clothes, and gadgets. If you're buying shoes, utilize Carolina boots promo code to save some hard-earned money. Digital coupons cut the price down by a tremendous margin. Some go even as far offering you a 70% off on a product. This opportunity should not be missed under any circumstance.
How Can You Find Coupon Code Online?
Be active on coupon service providing websites. These websites have a cumulative drop-down list of coupons of all famous stores.
Follow your favorite online stores on social media like Facebook, Instagram, and Twitter. You will remain connected with all the discount codes and deals.
Subscribe to their emails and sign up for notifications.
Use search engines to type the code and get the link.
Final Words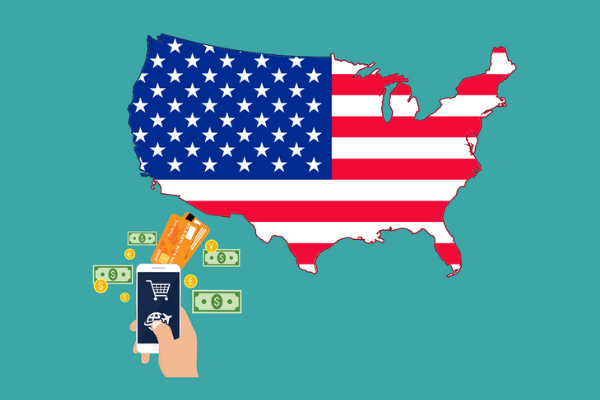 The stats speak for themselves. Americans have spending issues which are having a disastrous impact on their financial well-being. One has to be careful in planning the budget and earn accordingly, otherwise, one will drown in some serious. Of course, learning saving techniques and making use of discounts wherever they're available should also be the priority of American citizens. In any case, the American people need to reevaluate their financial strategy or things will continue to get worse.
Published On: January 03, 2021

Latest Articles
Popular Articles
Featured Stores
Popular Discount
New Trending Discount
↑