Shopping Guides & Articles
ClothingRIC
There's something magical about Christmas. The carols, the gifts, and the overall holiday spirit all make for a wonderful atmosphere. And there's a commercial aspect to this day as well with brands offering exclusive Christmas shopping deals.
But Christmas wouldn't be Christmas without the decorations. We wouldn't know its December without the sparkly lights, captivating greenery and the festive trees embellished by shiny ornaments that shine brighter than jewelry from Lorajewel that's up to 20% off (wink).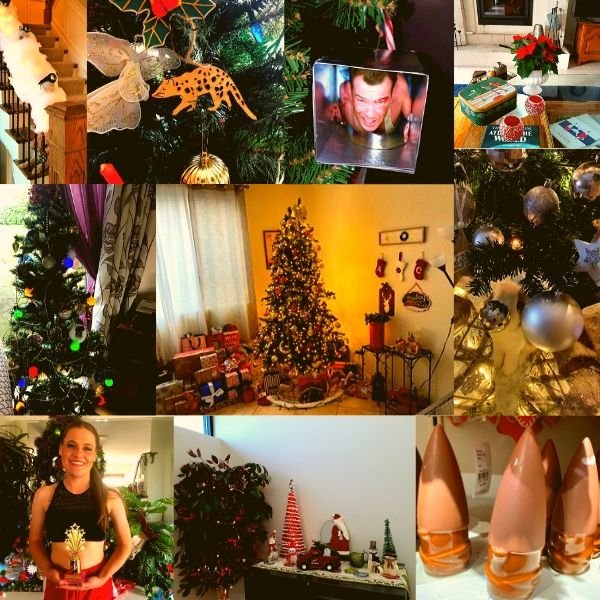 We at ClothingRIC usually concern ourselves with offering the latest deals and discounts. But to celebrate this special day, our team went looking around on Twitter to pick the best Christmas decorations of 2019.
Let's begin...
1. Quollity Decorations
Only top quollity Christmas decorations allowed in this house! pic.twitter.com/aF83cOThlL
Best holiday décor has a special theme. This one celebrates Quolls – the carnivorous marsupials native to mainland Australia. Thanks to Christmas, we now know these magnificent creatures exist.
2. Penguins
The best Christmas decorations ever 😍🐧 #missguided pic.twitter.com/EL8tfILFmz
While we're still on magnificent creatures, I got something to tell you: Penguins on handrails. I repeat Penguins on handrails. What fun!
3. Miniature Decorations
My Christmas decorations at work... pic.twitter.com/VcohOHVxm5
This one has a little bit of everything -little Santa, tiny snowmen, a beautiful tree and a mini car that seems to be carrying an equally mini tree. A brilliantly put-together festive decoration.
4. Lighting Display on East Village
A Merry East Village building. #christmasdecorations #Christmas2019 pic.twitter.com/rcyhDEQuqr
To be unapologetically clichéd, buildings around the Manhattan area are a sight to behold on Christmas. This is one is no different. A building on the East Side decorated by Christmas wreaths with fantastic lighting –it's one the specialties of NYC.
5. Yippee Ki Yay MF
Getting the Christmas decorations up lads pic.twitter.com/YFvY8MvMvL
Of course, what better way to decorate for the festivity than to pay homage to one of the best Christmas movies of all time? I mean the Nativity Scene with the sausage roll is pretty neat too but Bruce Willis is clearly the start of this wonderful decoration.
6. A Little Bit of Everything
My Christmas decorations this year. The little details make the biggest impact 🎄🎁 pic.twitter.com/LjrlrzX3Y5
This might be the most complete Christmas decoration on this list. Everything from the reindeer to the stockings on the wall, the room is oozing the holiday feel.
7. Suggestive Decorations of Sweden
Swedish Christmas decorations are rather 'multi-role' devices pic.twitter.com/QepwkUvDjh
Welp! Something is off about these Christmas decorations in Sweden. But I can't seem to put my finger on it (nor do I want to).
1. 8. A Mini Lop Christmas
Marshmallow is exploring the Christmas decorations. Can you spot him? #MiniLop 🐰 pic.twitter.com/xsXarsZdMR
A Mini Lop hiding behind the Christmas ornaments? It doesn't get any cuter than this.
9. Two Reasons to Celebrate
Manifested

@5SOS

energy on stage into my dance performance for my annual dance concert and ended up with the performance award🥺💭❤️



Sometimes life gives you multiple reasons to celebrate. Congratulations to Amelia who won a performance award just in time for Christmas
10. Minimalist Decoration
Is this enough for Christmas? #christmasdecorations pic.twitter.com/Z1E6sX4Ljr
Who says you need to go crazy while preparing for the holiday season. Sometimes two or three vases with a bunch of other stuff are enough.
11. At least, He Tried
I asked my husband to help put up the Christmas decorations whilst I was out.... The tree is resembling a damp squid🎄🎄🎄🥴🥴🥴 pic.twitter.com/Xt4pORacTb
Although the tree is a complete mess, it's the thought that counts. A for effort.
12. A Heartwarming Memory
When I was little we couldn't afford a lot of Christmas decorations so my grandad would pack us all into his car & drive around in the dark looking at other peoples Xmas lights. Doesn't sound much fun but as a kid it was magical & I confess I still love a little drive by now.
While it's easy to get lost in all the excitement, it's important to remember what's Christmas really about: friends, family and loved ones.
Conclusion
While decorating your house is an extremely important Christmas tradition, getting the right gifts is a whole nother story. However, here you can use the Modibodi promo code to get your loved ones a gift that's completely out of the box. In any case, gifts, decoration, and everything is just an excuse to spend some time with those who are closest to you. And this is what makes Christmas special.
Merry Christmas and Happy Holidays.
Published On: December 24, 2019

Latest Articles
Popular Articles
Featured Stores
Popular Discount
New Trending Discount
↑