Shopping Guides & Articles
In Case You Want To Go All Denim in 2016- This Will Help You!
With every new trend and season you can't help but indulge in fixing your wardrobe with some pieces. However, there are some apparel that stay classic no matter what the season or trend brings. And when we talk about classic ones, the name that pops-up in almost everyone's mind is DENIM. We noticed some of you roaming around for the
great denim brands
and their
discounts
, and we decided to do something more about it.
Our focus stopped on Denim Jackets as layering is going to take lots of your time and thoughts this coming season. So do your denim with all that passion and we will make sure that the choices you have won't let your fashionista-self down ever.
Pick the coolest from our list and try the greatest discounts too.
H&M!!
We have featured two jackets from H&M, just to give you a clean chance to shop as per your budget. One piece is from Sale and other is from new arrivals at store. Both the pieces cost less than hanging out with friend for a dinner.
Price: $19.99
Price: $39.99
All Saints!!
This brand has little high price factor, but still the class and quality you can get here is incomparable. Denim jackets are one-time investment so never compromise, if the jackets match your lifestyle and personal style.
Birds Denim Jacket
Zita Studded Denim Jacket: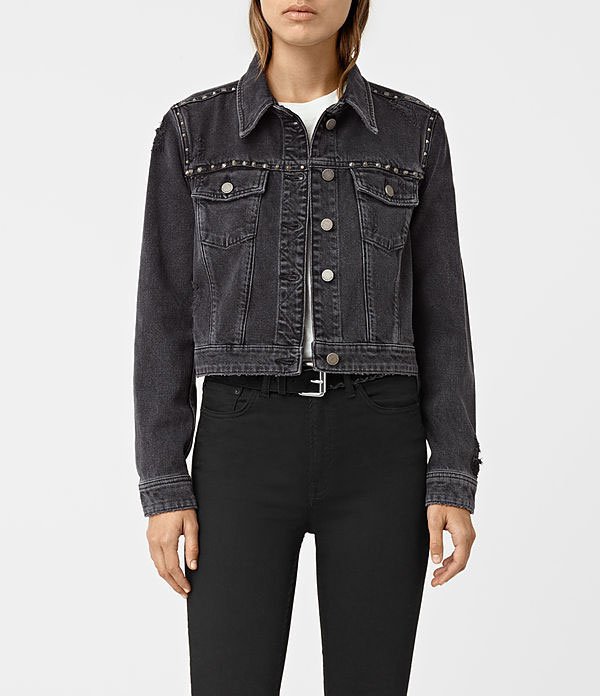 Price: $215
Zara!!
Add funkiness and some color in your denim look with Zara's denim collection, as the brand has interesting any peppy designs. This different avatar of denim jacket is mostly loved by preppy guys and girls. The truly statement denims are mature enough for office going adults who are ready for some spice in their wardrobe.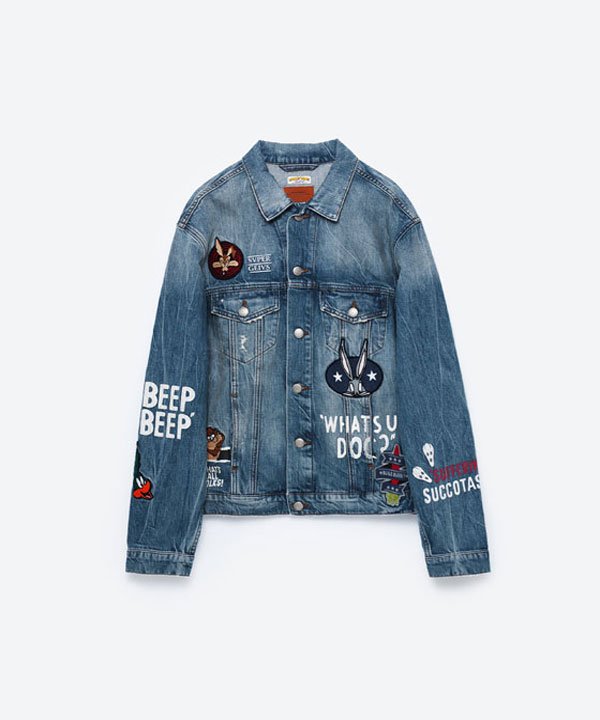 Price: $99.90
Price: $99.90
Price: $49.90
GAP!!
They have vast variety of 1969's inspired denim jackets with a touch of new style and trends, which is perfect to style like an ICON. From long jackets to the cropped ones, you can get any length, size and style at GAP. The available sizes are from XS to XXL, so stay cool and shop the class. ***The happy fact***, there is a good one on sale too. Don't wait to grab it.
Price: $69.95
Price: $39.99 **SALE**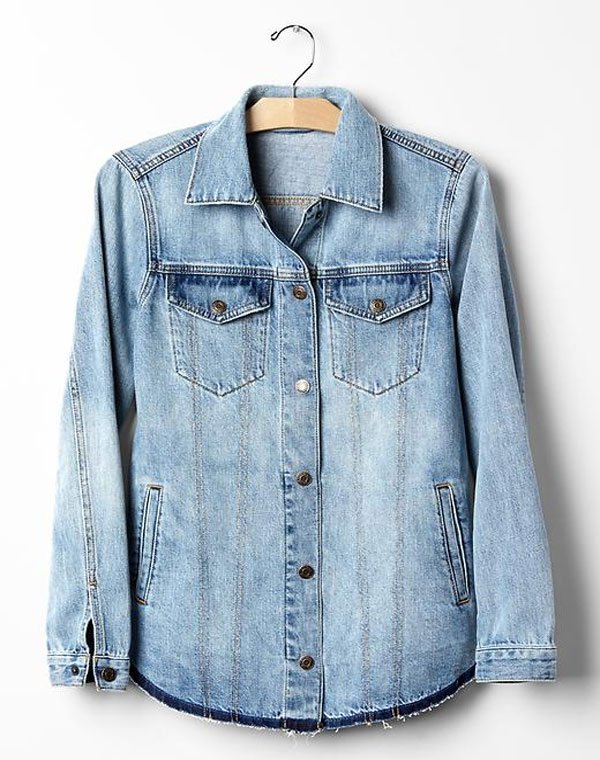 Price: $79.95
Price: $68.00
No matter if it's spring, autumn, or winter, this staple is ready to make you rock every season with style. Get your hands on the best-looking pieces and don't forget to share this superb news with your friends, who loves denim and fashion!!
Published On: September 16, 2016

Latest Articles
Popular Articles
New Trending Discount
↑