Shopping Guides & Articles
DO'S and DON'TS for Work Wardrobe
"Be the editor-in-chief of your own role, in how hard you work, how professional you act, and how well you dress" say famous stylist Kate Steinmiller. Waking up in the morning is grueling enough to top it with extraneous chore of deciding what to wear. It is arduous to choose every day what to wear that is work appropriate plus trendy. Occasionally you ask yourself "why it is so important to dress appropriately for work?" Instead of wasting time selecting what to put on, you can put more efforts into work that will get you promotion too!
Stylist
Nicole Williams
states "
The problem with appearance is that it translates to performance
". During an interview it takes 10-20 seconds for interviewers to come to a decision to appoint you or not, just by a glimpse of your appearance. Neat and cohesive dressing demonstrates as well-kept and diligent. At work you have to attend meetings, presentations, discussions furthermore meet up new people and you would like to create
lasting impression
on them. Therefore it is crucial to
dress work-appropriate
. However how can you possibly dress the best every 5 days a week?
Here are the most proficient tips and ideas collected by the pro fashion editors and stylists from Forbes, ELLE and MarieClare to guide you how to get ready without tearing your hairs out.
Assess your workplace
First you have to
judge your audience
; law, banking, consultant firms and government organization typically include non-flexible business attire, they have proper dress codes and certain NO NO's of what to wear and what not to wear. Fashion, advertisement, marketing and non-profit organizations have more lax dressing codes, however it does not mean you can gear up all
David bowie
for work. Every organization has certain dress codes you have to follow as Barbara Patcher says "
for example you may be able to wear shorts, but not cutoffs. If your company has a dress code follow it
".
Age appropriate apparel
No you cannot get away with belly baring shirts, frilly skirts and 6-inch Prada at your 50's. Your office permit informal clothes but do not barge in tank tops and pigtails you are not 12 anymore! Dressing too
youthful or too mature
is inept and silly.Whilst
dressing for work
you also have to keep in mind what is the most appropriate for your age.
Wardrobe Selection
Where dress codes are not lax do not restrict yourself to stuffy formal suits, you do not have to appear as
Hilary Clinton
every day. Fashion editor Tahari says "
You are a woman, you don't have to dress like a man
". Business suits don't have to be three piece suits, ankle and corduroy pants in solid colors paired up with silk blouses and button-up shirts seem to be formal and chic.The lightly flared and pleated skirts can be twined with chiffon and silk blouses,mid-length pencil skirts paired with blazer and scarves will instantly transform you for presentations and meetings.Whilst wearing skirts put on a tan or black pantyhose, it will immediately make your dress more put together. Steer clear of pattern and colored hosiery.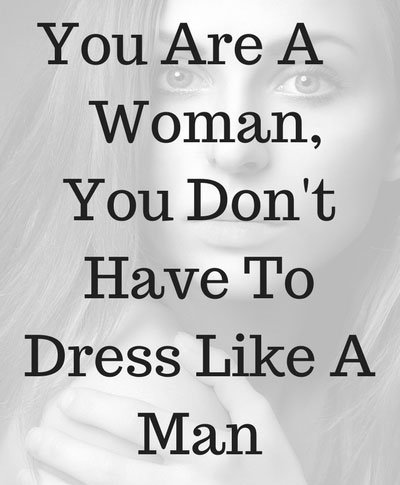 Working in asetting where no dress codes are implied grant you freedom to dress in anything from your closet, nevertheless it does not mean you can waltz in your office wearing tube dress and lizard boots. Un-ironed clothes, short midriffs, plunging necklines, sheer shirts, exposed undergarments and short hemlines translate into provocative. Patcher says" What do you want to be remembered for? What you wear or what you said?"
Pro forma shoes
Leave your
gym shoes
at gym, while opting for comfortable do not overlook matching shoes with outfit. Open-toes are considered health hazard in numerous organizations, barefoot sauntering often result in foot injuries so it is better keep your gladiators at home. Heels should not exceed more than 4-inch, you do not want to fall flat on face while carrying files or racing for meeting. Make sure shoes are of
neutral colors
, tangerine and blood red Louboutins might rock in clubs but it will be distracting in office. If you are on foot constantly you cannot sport high heels do not walk in flip flops either as a substitute go for ballet flats, pumps and loafers not only they are cute but work efficient too. Workplace where open-toes are permitted don your favorite sandals but before baring your feet get a pedicure.
source: liemur.com
Official Accessories
Few accessories added to your outfit can take your dress from 0-100.The first to make it in this list are"bags". Straw bags and knapsacks have been "outdated" by satchel and tote bags. Meredith Lepore fashion editor states "You want to go for something big enough that it can carry what you need for work". Besides being spacious, the bag must be conspicuous and sturdy enough to go through every day wear and tear.
Next most noticed item is watch. Go in for high-quality wrist watch; it creates very proficient and orderly image. Either chain or leather strap watch, but it should not be too flashy or cluncky. A dash of jewellery spice up your ordinary bland outfit. In particular the solid colored suits can be molded into chic and exclusive with pearls or gold link choker. Excessive jewelry at once can be overwhelming; jewelry must be sophisticated plus not rattle while you turn your face or list your hand. Multiple ear piercing, other body piercings are eye raising too; try to leave some of your earrings at home plus wrap those tats!
Other effects to keep in mind while getting dressed are hairs. Yes, they might seem irrelevant and insignificant except they speak volumes regarding efficiency. Curling, ironing and blow drying hairs is time-consuming and exhausting, also coloring them grunge green, engine red and dirty blonde straight out of bottle of manic panic is non-acceptable. Another office don't is wet hair; do not strut in with wet hair it illustrates sloppiness and not put together persona. Best to style your hairs into chignon or bun; also don't accessorize your hair with fancy clips and barrettes.
Natural make-up
The minimal well put makeup makes you look more awake and attentive. Spent on few essentials like foundation, powder, mascara and lip tints do not waste your hard earned dollars on heaps of makeup that might be suitable for drag race not office.
Pro-tips
Additional tips while dressing for work is no matter what you wear make certain it is correctly tailored. Too tight or loose will look shoddy according to Phillip Bloch "Even movie stars get their clothes tailored". Spent shrewdly when shopping, invest in business wardrobes "must haves" such as solid colored pants, skirts and blazers, pastel colored shirts and blouses,while dressing for non-formal office keep away from embellished, crystal encrusted and sequined ensembles.
Stylist William
says "
Anything that anyone else can smell is not good
" so ditch your perfumes and invest in good quality deodorants.
If you wear spectacles make sure they fit right, because nothing can be more annoying than slipping glasses.
Update your business closets every 2-3 months. Do not accumulate heaps of clothing as it may get outdated in coming season. Stop purchasing from particular store only; get in to different stores for diverse selection.
Haul that sale
!!! Some penny pinching won't hurt you, avail
discount cards and clearance sales
by the end of season.
Published On: February 06, 2018

Latest Articles
Popular Articles
New Trending Discount
↑