Shopping Guides & Articles
A Guide To Ethical Fashion In Australia: Shop Your Way To A Better World
We live in a world that is obsessed with looking good. Each day, millions of customers from Istanbul to New Delhi flock stores to get their hands on stylish and trendy outfits. It doesn't even matter if the desire for style exceeds their budget -fashion lovers find a way around through coupons, gift cards, promo codes to get the latest outfits.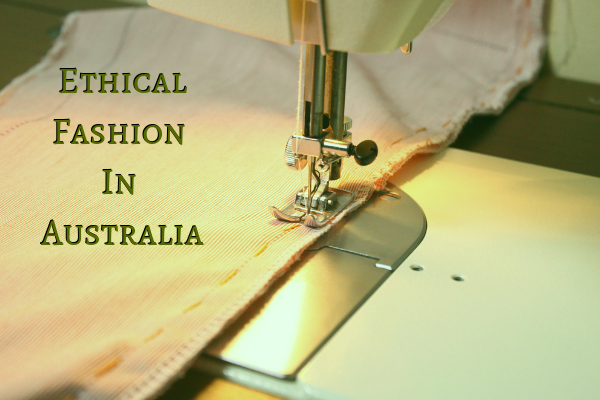 However, the cute maxi dresses we love do not appear out of thin air. These products utilize natural resources and human labor-- sometimes to an extreme degree. It may surprise some readers but fashion industry is the second biggest polluter in the world. This should specially worry the Australian people as this great continent remains most affected by the climate change.
It doesn't end with the environment. Clothing industry is also accused of exploiting cheap labour. Sometimes this exploitation leads to a catastrophe.
Some Background
On 23rd April 2013, large cracks appeared on Rana Plaza, a commercial building in the upper district of Dhaka. This building contained a bank, some shops and a clothing factory. While the bank and shops were closed off, the factory workers were told to return the next day. These workers would eventually become the victims of their employer's greed.
The factory collapse in Dhaka resulted in 1,134 deaths. It sent shockwaves across the globe. Activists, politicians and business leaders all began to call out the labor exploitation in the clothing industry.
This disaster led to an increased emphasis on ethical fashion.
But What Exactly is Ethical Fashion?
Ethical Fashion Forum defines it as; 'the approach to the design, sourcing and manufacture of clothing which maximises benefits to people and communities while minimising the impact on the environment.'
Ethical fashion goes beyond good labor practices. It also entails that brands put special emphasis on fair trade, sustainability and environmental concerns. While sourcing ethical fashion, one must analyze everything from fabric, animal welfare, working conditions and whether the product is polluting the atmosphere.
Some people might even consider clothing brands that empower women and promote body positivity as ethical. For instance, Swish Fashion is a brand that is solely focused on plus-size women. It even provides affordable clothing with its
exclusive Swish Fashion discount codes
. While the mission of this brand is indeed admirable, it won't necessarily qualify as ethical without taking environmental and labour factors into consideration.
It is fair to say that ethical fashion is an umbrella term with two important categories:
Sustainable Fashion
Conscious consumers demand that brands use methods of production which have a low impact on the environment. This means using eco-friendly materials such as hemp and organic cotton while reducing their reliance on poisonous chemicals.
Beyond that, sustainable fashion brands are also required to implement green shipping and eco-friendly packaging. Shipping emissions are estimated to become the source of 17% of all CO2 emissions by 2020 so their footprint on the environment cannot be understated.
Lastly, the carbon cost of packaging needs to be curtailed for a retailer to truly count as a sustainable option.
Fair Trade
According to the World Fair Trade Organization; "Fair Trade is a trading partnership, based on dialogue, transparency and respect, that seeks greater equity in international trade. It contributes to sustainable development by offering better trading conditions to, and securing the rights of, marginalized producers and workers – especially in the South."
To determine if a brand indulges in fair trading, consumers need to ask the following questions:
Who made these clothes?
Are they safe?
Are they empowered?
Are they free?
Can they afford basic necessities?
Unfortunately, getting the right answers to the above questions is difficult as most companies are not transparent.
How To Know If A Brand Is Implementing Fair Trade?
Baptist World Aid Australia is an organization that keeps tabs on fair trading in the country. Every year, it releases a guide that explains the situation of ethical clothing in Australia by grading more than 400 brands on their fair trade practices. The report highlights concerns related to child labor, exploitation, modern-day slavery and even includes environmental degradation caused by a company.
Similarly, Ethical Clothing Australia, Good On You, Eco Warrior Princess and Fashion Revolution are putting in some work to investigate brands to see if they're meeting the ethical and free trade standards.
Although every organization has different criteria, they all set somewhat similar benchmarks. All in all, promoting self-sufficiency, ensuring transparency in the business and concern for the economic, social and environmental well being remains the focus. Of course, these groups emphasize that brands must pay the producer fairly and ensure a healthy working condition.
Can You Buy Ethical Clothing In Australia?
Australian consumers have plenty of opportunities to shop from ethical brands. While some retailers have put ethical fashion at the center of their business model, others are implementing policies for reducing their impact on the environment.
But let's be honest here, no clothing is completely ethical or sustainable. It just so happens that the industry itself is an unsustainable one. However, one should not discredit or discourage brands that trying to change the fashion industry for the better.
Top 5 Ethical Fashion Brands In Australia Available For A Discount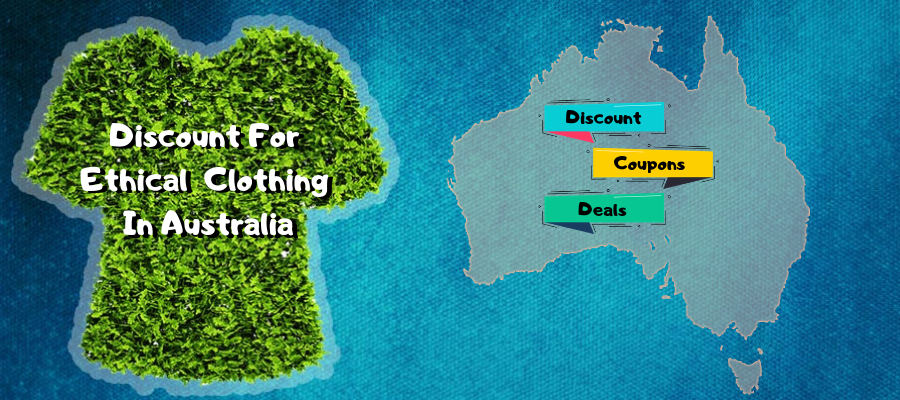 IBISWorld reports that Australian fast-fashion sectors experienced a ridiculous growth of 19.5% over the last five years. The industry is now earning the revenue around $AUS 2 billion.
With so much money being funneled into unethical clothing, Facebook groups such as Ethical Fashion Australia are increasing the awareness about responsible shopping. However, they are not alone in their efforts. Many up and coming Australian brands are leading the cause of ethical shopping. You can get amazing discount on these brands with the help of Australian websites like EMUCoupon.
In any case, here are some clothing stores promoting ethical fashion in the down under.
Mahiya
Mahiya has a gorgeous collection of bohemian leather bags, wallets, shoes and clothing. This brand takes inspiration from indigenous cultures to bring you eye-catching attires. Mahiya uses leather that's the bi-product of the food industry. This leather is then hand-dyed which reduces the environmental impact of the production. Likewise, Mahiya uses re-usable cotton cloth bags instead of plastic. The owners also donate to charities such as Doctors without Borders. Customers can use
Mahiya Discount Code
and buy ethical clothes with up to 60% off.
OneTeaspoon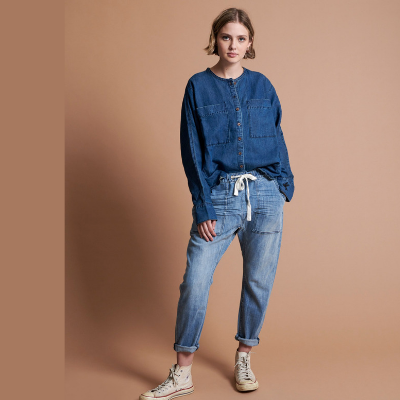 OneTeaspoon has some of the casual wear to die for. It has jumpsuits, shorts and jeans that will greatly complement your nonchalant attitude. Consumers can get these items for amazing discount by using the latest
One Teaspoon coupon codes
.
Most importantly, this company is promoting fair clothing in Australia. OneTeaspoon makes use of environmentally friendly fabrics such as organic cotton, and lyocell. It goes a step further by manufacturing the items in an environmentally sustainable mill that recycles water and is powered by solar energy. OneTeaspoon also uses cornstarch bags for product packaging, which are biodegradable and harmless for the environment.
Merchant 1948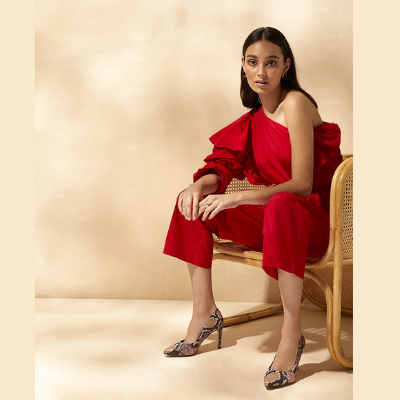 Merchant 1948 is a specialized brand of men and women's footwear. It has flashy sneakers, elegant sandals and grizzled boots for anyone that wishes to walk with style. Customers can get these comfy and flamboyant pieces for a
discount by using Merchant 1948 promo codes
.
Perhaps the best quality of this brand is its responsibility toward communities. The company operates numerous charities in vulnerable regions seeking to empower the local population, especially the children. Merchant 1948 is also committed to ensuring the safety and well-being of its labour. It does this constantly by keeping in touch with the factories where its material is produced.
THE ICONIC
THE ICONIC distributes style to every gender and age. It has luminous clothing for children, men and women. Whether you're dressing for a party or looking for something casual, this store has you covered. Customers with budget problems can
use THE ICONIC coupon code
to cut the prices by 20% and more.
Readers will be glad to know that this retailer has a dedicated sustainability strategy. THE ICONIC is focused on ethical sourcing, environmental sustainability and community engagement. According to the retailer, THE ICONIC is on a mission promote to promote ethical clothing in Australia.
Autograph
Autograph is a holistic fashion store that has everything from floral dresses to smart pants. It boasts knitwear, jackets and footwear that have a laidback look. The store regularly provides a flat discount on a variety of items. Customers can get up to 50% off by using the
Autograph coupon code
.
The company ensures ethical trading by ensuring safety for everyone involved in the production. It does not work with any company that exploits its labour or engages in other unethical practices
Adrift
Adrift was born when Rebecca Pullar stepped into the fashion world leaving her law career behind. This new-age fashion brand looks to empower women by designing clothing that fits all sizes.
In 2017, Adrift collaborated with Share the Dignity to raise over $13,000 for dispensing sanitary pads to high schools and remote areas in Australia. Although the chic and comfy dresses of this brand are somewhat affordable, you can use the
Adrift discount code
to cut the price further.
Final Words
Fashion allows people to express their creativity and craft an identity for themselves. However, this should not come at the expense of people from marginalized communities or at the cost of the planet itself.
Customers need to stay conscious of their preferred brands. One cannot simply turn a blind eye while companies exploit labour and destroy natural resources.
Here's what we can do to inspire a positive change in the fashion industry:
Choose natural fibers
Buy clothes made by ethical brands
Buy less and buy recycled items
Boycott companies that exploit labour
Only the power of fashion consumers can prevent tragedies like Rana Plaza Collapse from ever occurring again.
Published On: December 10, 2020

Latest Articles
Popular Articles
Featured Stores
Popular Discount
New Trending Discount
↑