Shopping Guides & Articles
History Of Blue Jeans
Jeans are the most important apparel staple in our wardrobe. It is an easy-to-go attire for all types of season and event. You can rock any party or official meetup by pulling some elegant jeans over matching tops. Jeans have made our lives easy as it is comfortable and reasonable to wear. Among all categories of jeans, blue is the most common wearable. But, very few are familiar with the origination of blue jeans. Let's walk through the jeans discovery of how, when, and by whom?
Who initiated the manufacturing of jeans?
Blue jeans were invented by the designer Jacob W. Davis and Levi Strauss in 1873. Levi owned a clothing store in San Francisco while Jacob was a tailor. They both coordinated with each other to design attire for people who will serve them in office use without getting torn easily. They accomplished their mission as blue jeans became the most famous wearable of teenagers in the 1850s. Denim is the most durable form of clothing which made people fall crazy for it.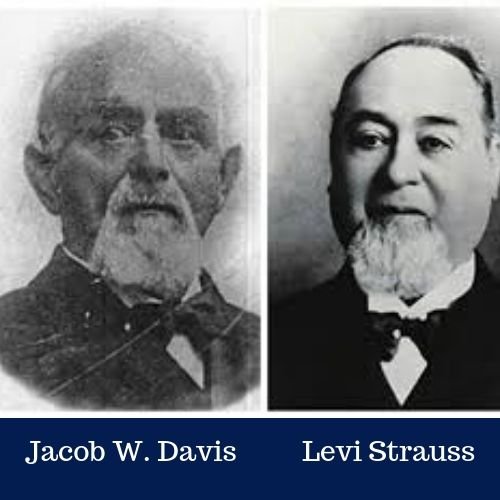 History of jeans making
After collaborating with Levi Strauss, Jacob W. Davis planned to design a working cloth for the people. The main focus was on the miners who had to work tirelessly in rough working conditions. Both of them came up with a design of side pockets. The pockets were strengthened with metal rivets. On 20th May 1873, both of them received a patent for the design of their jeans from the US trademarks office. They joined hands with Co. Denim and Jacob Davis was tasked to oversee the production. For males, the front zipper was added while for females, the zipper was at the side pockets. In the 1970s, jeans became more acceptable in the fashion world. Jeans, pockets, and zippers were made by hand.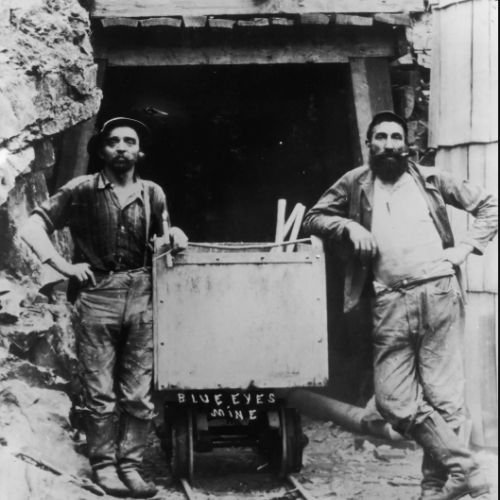 Gold miners wearing Levi's jeans
Why the blue color is common in jeans?
Jeans are made from a material called denim. It contains wrap and weft threads. Wrap threads are already white while weft threads are dyed in indigo. Indigo is an organic coloring dye for the denim. It gives a distinctive blue color to the jeans. Initially, jeans were mainly sold in blue color because indigo was cheaply available in the 19th century. It was imported in huge quantities from India at reasonable rates.
How the style of denim evolved over the decade?
1920s – 1930s – Western Jeans for Men
From 1920s to 1930s, jeans were worn by cowboys, miners and other male labor. Workers started relying heavily on jeans to not deteriorate in abrasive environments. In 1934, Levi's launched Lady Levis, as the first recognizable jeans for women. Two years later, all jeans by the company started arriving with Levi's signature red flag on the back pocket, making them the first clothing item to display a designer label on the outside. With Vogue magazine featuring a fashion model in denim, jeans now had a cross-gender appeal.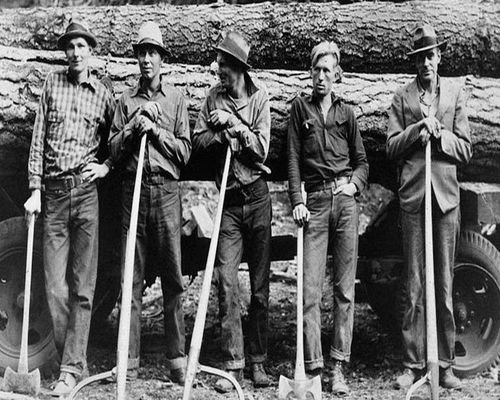 1950s - The Birth of Cool Jeans
Jeans soon became a symbol of style in the early 1950s after it got adopted in Hollywood movies. The jeans were transformed into a modish look by adding a light blue color and cuffs. Black jeans were also flexing the look.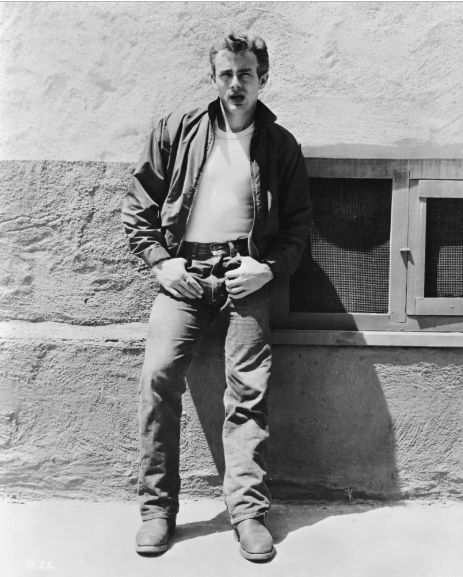 1960s - Jeans As Counter Culture Fashion
The American culture of hippie age in the 1960s gracefully adopted blue jeans in their fashion life. By wearing jeans, they represented love and freedom. They embellished the jeans with embroidery, light patches, bright colors, stones, and pearls. Bell bottom and hip waist jeans became trendy in those days.
1970s - Decade of Denim
In the 1970s, the Boomer counterculture of denim caught fire and jeans become highly fashionable. This decade saw denim becoming an undisputed symbol of young all-American sexuality with cultural icons like Farrah Fawcett and Laurel Hutton popularizing this fresh new trend. Denim skirts and vests became a prominent feature in advertisements, movies and other popular forms of media.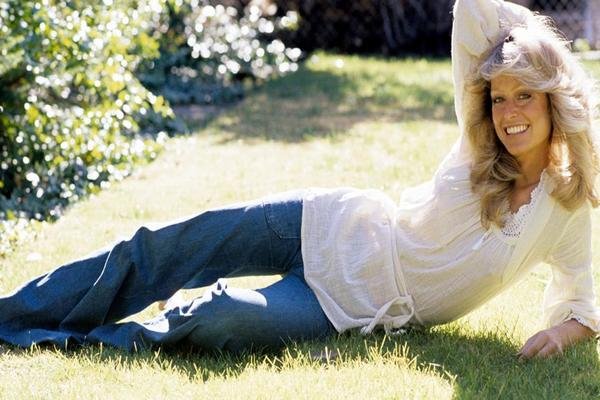 1980s – The Birth of Designer Jeans
When 15-year-old Brooke Shield graced the American televisions in a Calvin Klien commercial, proudly claiming that nothing can between the young model and her Calvins, denim once again became the talk of the town. It was this era where designer jeans become a cornerstone of fashion, with brands such as Jordache, Calvin Klein, and Gloria Vanderbilt gaining the height of popularity.
In the 1980s, acid wash, stone wash and ripped jeans, were the most sought-after look along with newly introduced skinnier leg cuts. The appeal of designer denim exceeded gender boundaries with both men and women appearing in jeans advertisement.
1990s - Baggy Jeans
The fashion sense of the 1990s completely changed the jeans look. Jeans became loose and casual in appearance. Carpenter jeans, baggy and multiple pockets, and head-to-toe denim apparel were trending in those days. The hip hop culture holds much appreciation for baggy pants.
2000s -Skinny jeans stole the show
In the early 2000s, Hollywood stars like Christina Aguilera popularized skinny and low-waist jeans. Skinny jeans became a staple for females because of the innovation of stretch jeans. It was the most worn attire for causal gatherings, parties, and night outs. Famous skinny designs were flare and boot cut.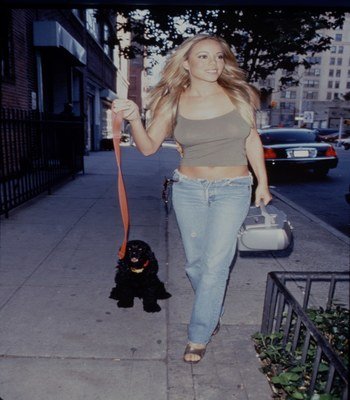 2010s - High waist and evolving
In the early
2010s
and till now, we can see a variety of jeans fashion. It comes in a skinny, boyfriend, baggy, and dressier pants style. High waist jeans are popular these days when it comes to flattering the curvy figure. We can see several celebrities and street style bloggers The newest type of jeans fashion mainstay is distressed or ripped jeans. It is being passionately worn by young denim lovers. It comes in alluring looks of
ultra-shredded jeans
and lightly abraded knees.
Top five famous jeans brand
Top 5 jeans exporting countries
China
Mexico
Pakistan
India
Turkey
Which country is the largest manufacturer of denim?
China is the largest producer and exporter of denim in terms of volume. The quality of production and stitching is the next level and unmatchable. Most of their industries own modern looming systems.
Few facts of jeans from the history
Levis introduced rivets in the pockets for the miners specifically. They wanted the miners to safely keep their watches and other accessories while working.
Jeans were dyed indigo because indigo is only absorbed in the outer external material. So every time the jeans are washed, the color will wash away, making the jeans get softer by every wash.
Jeans were mainly taken as the signature style of cowboys, however, it was worn majorly by farmers and miners.
Jeans were mainly promoted by Hollywood celebrities like James Dean. He wore blue jeans on white shirts in his movie "Rebel Without a Cause" which trigged youngsters to adopt them as their fashion.
10 fun facts about jeans
Jeans are banned in North Korea. They consider it a threat to western culture.
The oldest Levi's jeans were found in 1997 and are believed to be 100 years old.
The very first jeans-style was 'duck' and 'indigo'.
20 thousands of indigo is produced annually to dye the jeans.
From one bale of cotton plant, 15 to 255 jeans are made approximately.
Approximately 450 million jeans are sold in the US annually.
Jeans were given initially given name as "waist overalls".
Making of one of Levi's jeans requires 37 different sewing operations.
Almost 50% of denim is produced in Asian countries like China, Pakistan, and India.
To make jeans stretchable, elastane, a component, is added in the pure cotton.
You must be wondering what the jeans you wear on a daily basis have such a long history of manufacturing. It's quite amazing to know how the idea developed and brought a revolution in the fashion industry.
We are truly thankful to the two biggest designers of all time, Jacob W. Davis and Levi Strauss, for gifting us such a comfortable yet modish apparel.
Published On: July 25, 2019

↑