Shopping Guides & Articles
Is Cyber Monday Worth The Investment For Both Retailers And Shoppers?
The day that falls after the Thanksgiving weekend holds immense importance in the eyes of both shoppers and retailers. Cyber Monday gets the same attention that Black Friday does, with deals, discounts, coupons, and offers of all sorts taking prices lower and business higher.
Someone who does not value sales would wonder what is the hype for? Why are businesses so excited to willingly reduce prices? Why are buyers so keen on flashing out their wallets? And then the biggest question of all - is it worth it? The collecting money and waiting for the big sale, the preparing marketing campaigns, spending on them to offer discounts to customers?
Cyber Monday From A Retailer's Perspective
While Cyber Monday comes after a weekend full of shopping, yet it holds crucial importance in terms of taking those revenue numbers up. As a business, you wouldn't want to miss out on the opportunity of crafting an attractive marketing plan and discount policy to take your sales up.
Is Cyber Monday Worth It After Black Friday?
To answer your question, yes, having a sale on Cyber Monday despite offering one on Friday is worthwhile. If you're questioning the logic behind offering a sale after a sale, just know that the numbers are favorable.
A survey reveals that 71% of the people will shop on both the deal days this year. In fact, Cyber Monday will be even more profitable. Deloitte vice chairman and distribution leader, Rod Sides, has said in a press release, "We see an even bigger draw toward Cyber Monday, which is set to attract shoppers both in-store and online, and capture the most dollars spent over the weekend."
How Can Businesses Prepare For Cyber Monday?
Most businesses are only able to look at the green side and ignore the expenses that come with Cyber Monday. In this regard, all financial obstacles must be expected with a policy in place to address them if they arise.
Retailers also need to ensure that their websites are ready for a load of visitors that might come. On such deal days, it is not uncommon of websites to crash.
Enticing deals must be planned. Some ideas of how to sell products in discounted packages including buy one get one free (BOGO) packages, bundle deals, free shipping offers, and freebie with purchase deals. You can also offer coupons and promo codes which can help you drive in more customers. Offering coupons when a customer is about to leave the website will help you keep them onboard.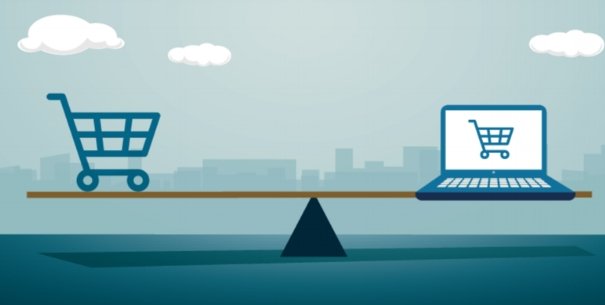 After this part, your business also has to focus on advertising. You can promote your deals by running ads on Facebook and even by running story ads on Instagram. Don't forget to tag your products in Insta posts and stories.
Moreover, you can also use email marketing and hire influencers for promoting your offers. You don't have to invest in expensive influencers, because micro-influencers do just fine as well.
Be clear about your policies to customers, make sure your customer service team is friendly and problem-solving. Last but not the least collect data from how you do this year to prepare for the next. Also, collect customer contact information for use later.
Cyber Monday From A Shopper's Perspective
If you're clever, you must have stopped all unnecessary shopping at least a month prior to this discount-filled weekend. You must already have your budget set so as to keep away from the excess expenditure.
Save your money for buying the best deals on
Cyber Monday rather than on Black Friday
. The prices are more likely to be lower on Monday.
Is It Worth Getting Up Early For?
Several people are willing to wake up early to be able to reach the stores first. That's because products run out of stock in no time.
If you have spent the weekend shopping and have exceeded your budget already, it would be better to ignore the need to shop. However, there are deals that are so irresistible that spending on them in the moment only makes sense.
If you really want a deal, why take chances by going to get it when the shops are about to get closed? However, waking up early in the morning also does not guarantee that you will be able to bag the deal that you were hoping to.
Things That You Should Buy On Cyber Monday
A 2017 survey shows that 22% of people sought clothing items on Cyber Monday. Second in line to
clothes
were electronics such as laptops, PCs, televisions, and tablets with
21% of Cyber Monday
shoppers having invested in them.
This indicates where your shopping interests should lie.
Moreover, you should also meet all your beauty product needs this Monday. That is because most cosmetics' stores are going to be offering 20 to 50 percent off. People also seek gadgets, travel deals, gift cards, and toys.
How To Get The Best Deals On Cyber Monday?
There's no point missing out on deals when you've already intended to buy something. Bundle deals are great and so are discounted. But if you are going for a BOGO offer, be sure that you are satisfied with both the items, the one which you are paying for and the one you're getting for free.
In this regard,
coupons work best because
they simply give you an overall discount on your purchase. You can also collect coupons for the particular items that you are interested in. Make sure to carefully read the
terms and conditions of the coupons.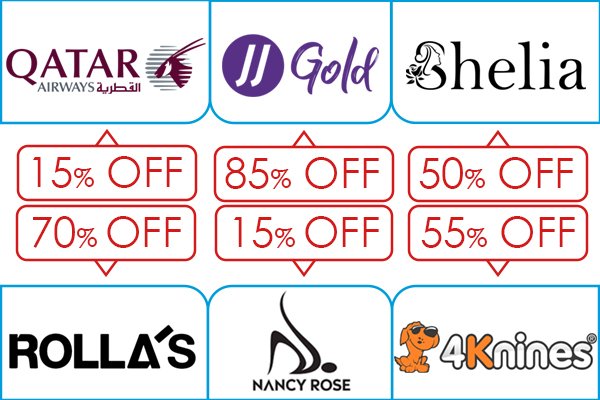 When shopping, explore. Check out various shops until you are able to find the best deal. You can also make use of price match apps to help you with picking out the best offers.
Key Takeaway
Cyber Monday forms a part of the year's biggest holiday sale. If you're a business, investing your bucks for creating pricing, marketing, and service policies is only going to be fruitful for you. Sales and revenues are predicted to climb up. If you are a shopper with a budget set out for the big shopping day, go ahead and get the best discounts that you can get in the entire year.
Published On: November 24, 2018

↑