Shopping Guides & Articles
Kate Middleton Style – RepliKate Fashion on Budget!!
A sight of princess Kate's look sums up in several hours of style inspiration (non-stop internet roaming for more) for everyone. If you have been tracking all the magic that lady Middleton has been doing with the modern silhouettes and rich texture with classic lines, it's time to do some work.
From Where Does Kate Middleton Shop her Looks???
She is mostly seen wearing pieces from a constellation of picked-up designers.The list of her most favorite designers include Alexander McQueen, L.K. Bennett, Mulberry, JennyPackham, and Stella McCartney. But her high choice in designers doesn't take you away from style inspirations as the princess also gets her clothes from Topshop, Zara, wishlist, and Reiss, the stores which also accounts for small budgets.
How to Get Kate's Style without Breaking Budget??
It's simple. Make your mind for the classiness and don't go any close to trashy fashions. That seems to be the only secret that duchess follows and nails it every time. Now look at the collection of
"RepliKates"
which you can purchase without running out of your budget.
Blue Lace Dress!!
Kate stunned in this blue lace cocktail dress to an event at City Hall in Quebec which is designed by Canadian designer Erdem. The long sleeves are adding to the appeal of this leg-baring mini dress. The style of this dress is really attainable for everyone at Lipsy.
Price of this piece is $72.83.
Get upto 70% discount
Pleated Skirt!!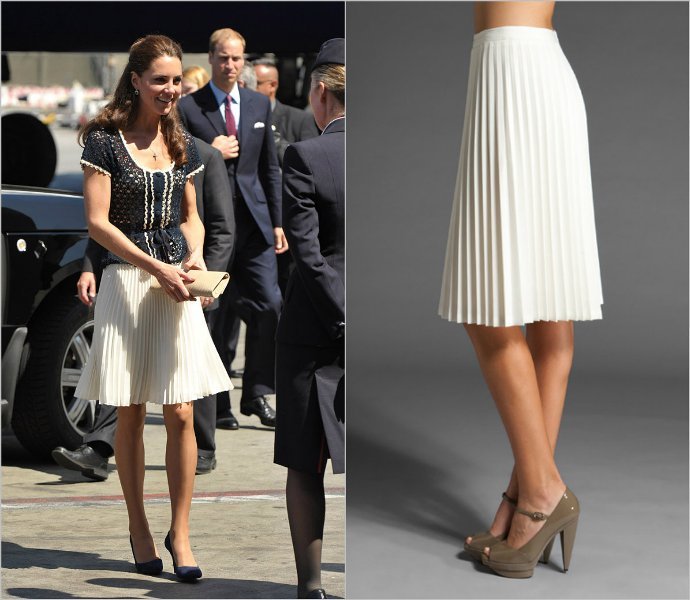 Photo Credit: ivillage, lystit
She was spotted wearing this flawless ensemble that she wore while her visit to kids at Inner-city Arts in Los Angeles. You can also have the down-to-earth princess look by pairing a blue shade top with black or white pleated skirt from Trina Turk.
Get this dress for just $198.
Grey Shift Dress!!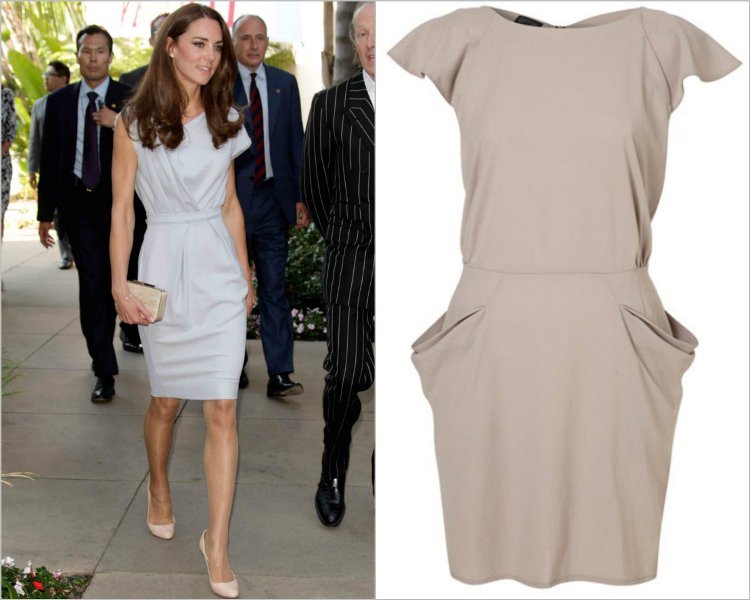 Photo Credit: thefashiontag, topshop
Kate looked gorgeous in this silky shift dress which is designed by Roksanda and sells for over $1000 at the designer store. This one is graceful for the office and still flirty enough to go on a date. This Mink Crepe Dress in available at topshop.com.
Mark this style for $90.
Get discount 30% Off or even more with free shipping


Polka Dot Dress!!
Photo Credit: express
Kate arrived at a royal engagement party with her baby bump in the most comfortable and gorgeous dress. She was wearing a Polka dot dress with tailored black coat and accessories weren't missing from the look. For mommies to be, this Kate like maternity style experience is at ASOS in maternity exclusive.
Pay $46.30 or try coupons to pay less
Kate's LBB!!
Photo Credit: ivillage
LBD is Ok! But for like duchess style you will need the LBB (little black blazer) too. Kohl's have a variety that can look similar to this blazer. Have a look!!
Amazing black blazers between $30-$40.
Nude Heels!!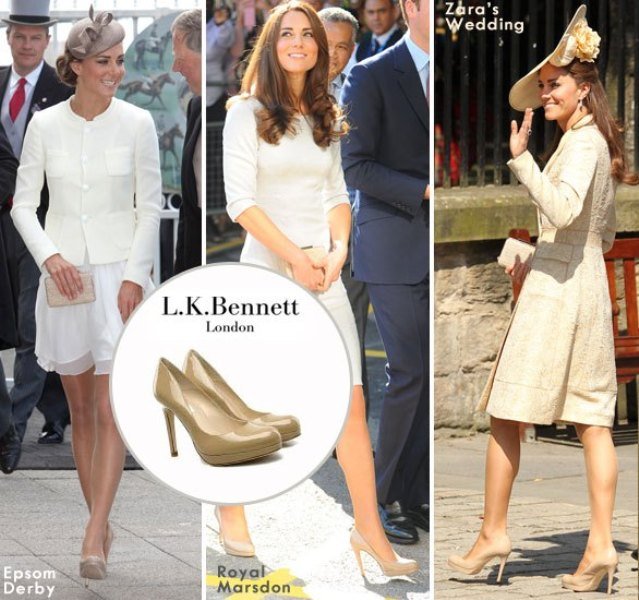 Photo Credit: mylusciouslife
These beautiful heels by British designer L.K Bennett are worn by Kate around 10 times while touring Canada and California. So, she has a go-to footwear? You can get it too at L.K Bennett.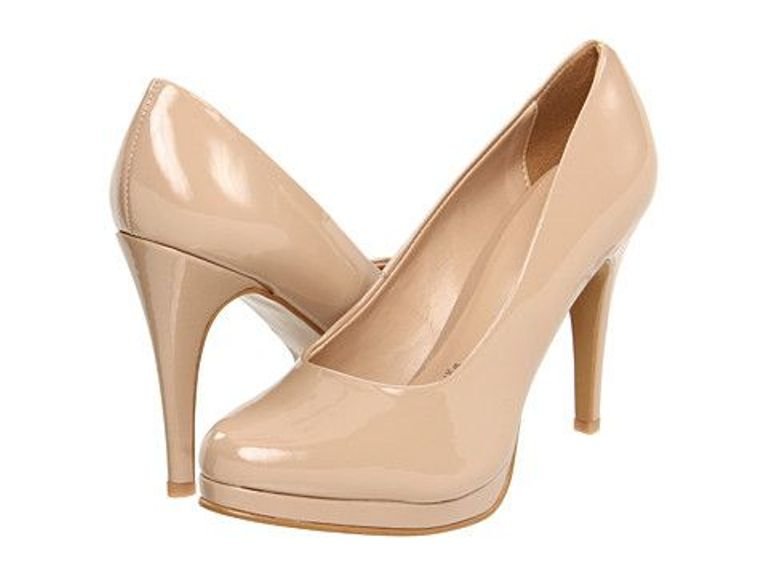 Price of this piece is $70.
Sequence Dress!!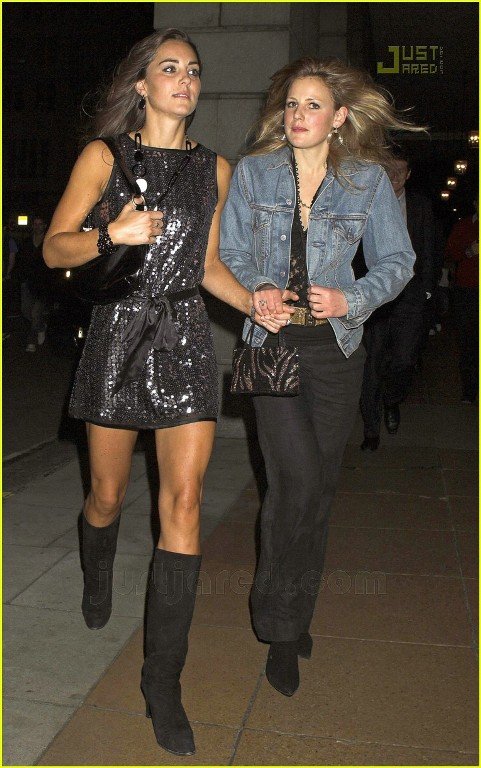 Ready for the party?? Do the mini dress with all the grace inside you, this dress will have you covered on the outside. For having this look of Kate for less, visit Charlotte Russe!!
The best mini dresses ever at Charlotte Russel for $30-$40.
Blush Lace Dress!!
Photo Credit: withchic
Kate wore this to honor queen, so no one should have any doubts about this iconic style. You can either wear this or on date night or some special night event. We have seen an almost same dress at Dillards. You should too… and before the secret is out.
This special event wear for only $69-$70.
Do you have a dream dress from Kate's ultimate looks? Don't be late to share with us. We will be happy to find those for you somewhere else where you can steal the look for less.
Published On: July 19, 2016

↑