Shopping Guides & Articles
Why Do You Need Convertible Dress for This Vacation and What Do You Need
Vacation is the next spree for coming season and likeany other traveling lover you might have started thinking about the preparations, which is great!
The first step is to search for some real exotic places and the second step is to make list of things that you will need for bombastic vacy. And while thinking about vacations, you can seriously imagine yourself in great fashionable looks that can take the news feed of your friends' wall bystorm. But the point is: for extremely gorgeous outlook, you cannot take the whole wardrobe on vacations, but a suit case that has limited space. And in that case, you can only dream for items that can be space-saver. So, what to do then?
Hmmm, let's be practical, we have a simple, effective, and stylish answer to solve this dilemma: it's called "Reversible Clothing." Just be attentive when buying skirts, dresses, tops and even handbags, you can really shop maximum for less. And this wont only make you save better but will also allow you to pack less and have variety of styles with every piece you have, isn't it smart attempt? Holy Yeah!
Reversible Designed Items Are Perfect For:
Before getting much into convertible clothing, you might be thinking that should I really need to spend of these items? Are they worth to buy? Stay Relax as we have managed to list down some factors that can help you get much comfortable with this idea of buying reversible clothing:
Travelers who want no-fuss versatile clothing
Weekend warriors, who are in need to get more looks using less items
Jetsetters who need feminine silhouettes
Business travelers that are in search of easy to wear and wrinkle-resistant pieces
To help you more, we have listed below some of the best reversible items to stay modish chic all your vacation-time and beyond!
Cotton Check Reversible Wrap Maxi Dress
We all hate the moment when we find a perfect looking dress that fits weird, but amazingly this isn't the case when you are shopping at eShakti. The store offers customized clothing with your given specifications, cutting long story into short: the store offers tailoring services that can make any dress looks as it's made just for your body. And best of all, all the featured products at this platform are affordable. Unlike other online retailers who don't accept returns for customized products, this store happily accepts all products whether they are customized or not.
This dress with contrast piped trim and cinched in with attached half-ties at the waist looks extremely great. It can be wash using machine.
Price: $49.95 **Sale 12% Off**
Reversible Shift Dress
Whether it's a reversible one or a regular shift dress, this style of clothing is the easiest to wear, carry and most comfortable one. And when you are in hurry, nothing can be better than having a shift dress that can transform your ordinary look into a dressy one instantly. And it's greatly praised when you have a shift dress that can be worn as two different dresses and look exceptional. This simply means that you can have two different looks while paying for only one dress. Double the fun and style with this shift dress from Shoptiques. From one side it's completely black with a detailing of print at the bottom and when you reverse the dress, so you will have a complete printed shift dress in black and white color.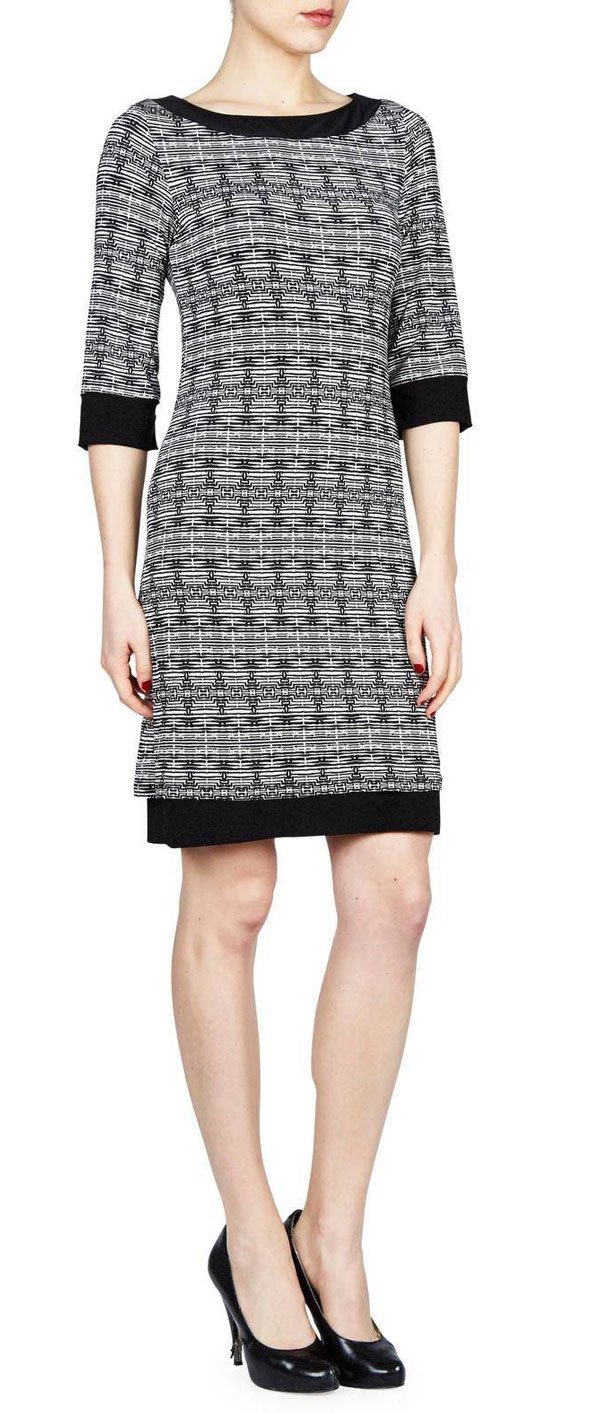 Price: $261.37 **Free Shipping**
Meadow Reversible Skirt
Skirts are love and can be worn all year long. In winter you can pair them with leggings whereas in summers they are perfect to show the beauty of your legs. This flowy skirt is reversible and has two eclectic prints on both sides and perfect to have when you are in hurry to reach any where because it won't need ironing. The store WhiteStuff has number of clothing items that are reversible, so get your next reversible wardrobe special with free shipping.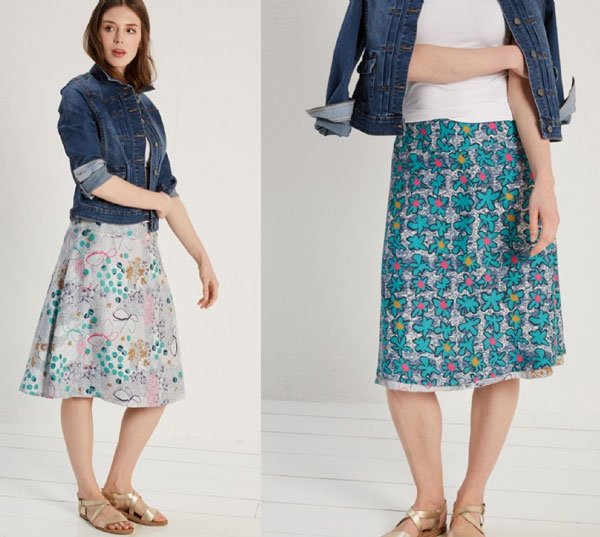 Price for this Piece: $62.84 **Free Shipping**
Monogram Reversible Bow Bag
It's not convenient to carry number of bags while travelling, so the best option is to get a bag that can change its appearance from one to another by just turning inside out. And it can also be perfect pick when you cannot decide which color of bag to wear. This bag from Oasis with complete luxe link detailing, a supersized bow, and ready to personalize is a good attempt to have variety in your closet. You can easily mix and match this one with any of your outfits by simply turning it from one shade to the other.
Price: $44.06
Reversible Crinkle Sun Dress
The store Marisota is known for its huge collection of products for whole family and home. But right now, we are more into their reversible collection of clothing. The store has great variety of apparel that can be a worth spending. This outclass crinkle sun dress can be easily worn two ways without letting your style down. The one side of dress has beautiful floral print and on the other side it's all about the totally different print that is animal print. With just turning a dress you can dress up in a totally different way, be confident and get the one to enjoy hot summer days.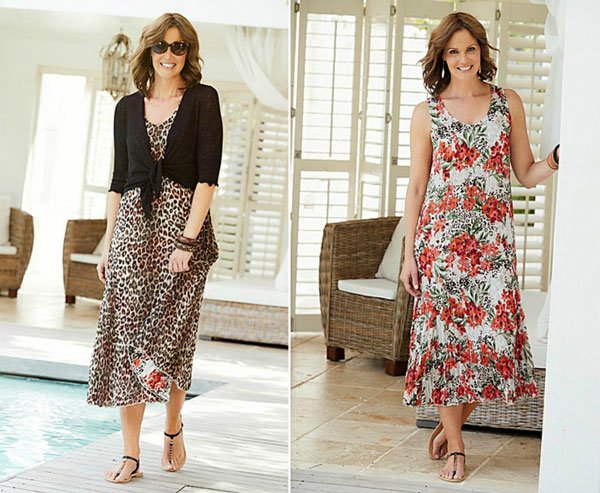 Price: $44.05
MCM Liz Large Reversible Tote Bag
When traveling or just going for a shopping or going out with friends for a casual meet-up, it feels great to carry variety of colors and designs in your hand. Yes, we are talking about a tote that is need of every stylish lady's wardrobe like a pair of classy shoes. The tote which we have listed here is reversible and has iconic logo print on both the sides. It's one of the top products from Saks Fifth Avenue. The bag has red and black colors, both are classy. This one can go really well with any of the outfits you already have.
Price: $665 **Free Shipping**
Reversible Tank
It's a complete women fashion store that features great variety of clothing, beauty, accessories, and shoes. All renowned designers' collection of products is easy at Revolve. Whether your search is about latest trends or you need classic pieces, everything is handy and affordable here. This tank top is a great addition to your basic collection of tops and especially the color factor makes this one must-to-have for a brilliantly done wardrobe. The top is reversible with one side full black and the other side in white; it can be paired with any color of bottom and will look stunning.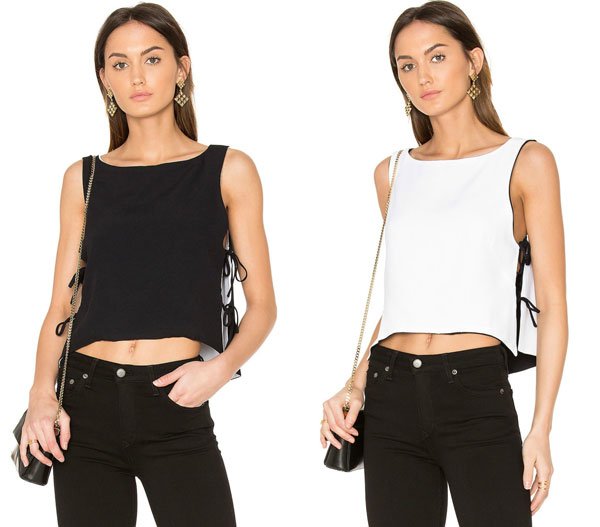 Price: $189 **Sale 40% Off**
This was our way to save you from luggage issues and fashion fixes. If you can think of something smarter or a favorite reversible dress that goes with you on every vacation, then we would love to hear about that. While you shop, don't miss on the coupons from the thousands of stores that we have worked on just for you. Stay tuned for more budget friendly ideas.
Published On: March 29, 2017

↑