Shopping Guides & Articles
Buying Women's Shoes: How to Get the Perfect Fit
A good pair of shoes is every girl's weakness. While chasing after trends you often forget that when buying shoes comfort level is as important as fashion factor if not more. Buying a pair that is trendy but not the perfect fit will cause you discomfort. It will spoil your mood and day along with causing foot deformities. So it's not worth the trouble. Our feet have to carry our weights whole our lives. Therefore, it's important for us pamper them.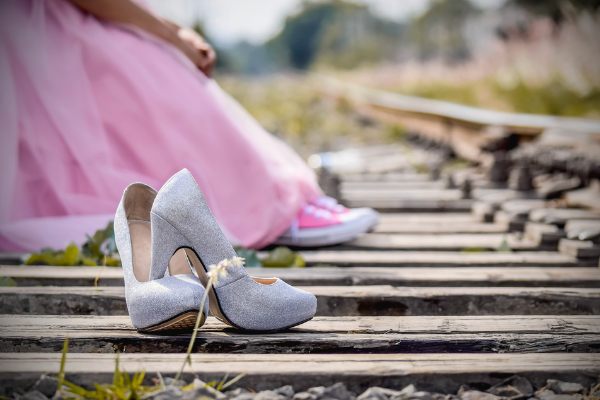 We are going to share with you nine handy tips that you should keep in mind before you go out to buy your next pair of shoes. Here is brief guide for
women shoes
.
Best Time for Shoes Shopping
The most appropriate time for shoe shopping is in the evening. I know that starting your day in mall while shopping is quite fun but you should save your shoe shopping for the evening. There are scientific reasons behind it. That is, in the evenings your feet are slightly more swollen than they are in the morning. So you know that the pair you buy at this time will fit you right throughout the day without any discomfort.
If you want to buy shoes, perfect in style and fit, in considerable price then look no further than FSJ Shoes. You can even use
FSJ Shoes promo codes
to get considerable discounts on quality footwear.
Measure Your Feet
Your feet size can change in months due to various factors. They tend to grow longer and wider as you age. After pregnancy your foot size will no longer be the same. So it is imperative that you measure your size before shoe shopping. Measure the length of your feet and the width by scaling the widest part of your feet. Take readings for both feet because in some people one foot is slightly larger than the other. Determine the shape of your feet. It can be Egyptian, Roman, Greek, Germanic or Square. To add more value to your shoe shopping, wait for the end of the season sales or collect discount codes.
Shoe Sizing and Shape
Correct size and shape are significant when opting for foot wear. Standard sizes of shoes differ for varying brands. If your shoe size is 7 for one brand it might be 9 for the other. If you are shopping online make sure that you order the right size by checking their size chart. While sizing, check not only length but also width of you shoes.
Secondly, shop for your foot shape. Every style is not for your foot shape. Sandals and pointy shoes can be very painful for squared and Germanic shaped feet, while they are best for Egyptian, Greek and Roman shapes. If you are purchasing a pair of shoes online, don't forget to avail
40% discount from Girotti Shoes
.
Shoes Complementing your Outfits
Buy the shoes that complement your outfits in the best possible way. Choosing the right color is quite a chore. Black shoes are a versatile option but should never be worn with pastel colors. Metallic colored shoes are uber-chic these days. Opt for more neutral colors so it can be worn with many outfits. If your cloths are flashy than choose simpler shoes but if your outfit is subdued, go for statement shoes. The idea is to harmonize the overall look. To find the right colors that carry you throughout the year, wait for the sale season.
Buy Shoes for your Body Type
Always go for a pair that flatters your overall frame. Not every style will complement your silhouette. Wearing pointy shoes will make your feet appear freakishly larger if you have long feet. Wearing tall heals on a petite frame will look weird. Choosing a stiletto with a heavy body will make you prone to accidents. Wearing long heels with ankle strap will do nothing in creating an illusion of longer legs. So choose heels without ankle straps.
Sensible choice for an Occasion
Choose a sensible pair of shoes that is appropriate not only for the occasion but also weather conditions. Always determine for what occasion you are buying the shoes. A narrow stiletto will be virtually no help if you are going to be running around all day. Save them for fancy dinners where you are not going to spend much time standing. For regular wear chose wedges and platform that offer more support to your legs. Save your trainers for workout though they are quite trendy these days. Wear sandals and flip-flops on a casual summer day. Cozy boots are the best option for autumn and winters. You can purchase the best for the upcoming season during the end of the season sales.
Try it on
Test the shoe fit by trying it on. Walk and if necessary run in them to check the comfort level. Try multiple sizes to check which feels best. Check if the sole of the shoe is flexible and soft. Toes should not be crushed and there should be a little wiggling room for them. Check for any lumps and bumps inside that might irritate you later. If it rubs anywhere it's not your perfect fit. If necessary install insoles to make it more comfy.
Shoe Quality
Don't compromise on shoe quality. The shoe material should be soft but sturdy. Leather is considered the best option. Our feet perspire so the material should be breathable and absorbent. If the shoes are expensive they are not necessarily high in quality. So make sure you check the quality. You can collect discount coupons to purchase high quality shoes within a low price range. Click here to grab discount on quality and fashionable shoes through
Charles and Keith coupon codes
.
Comfort comes First
If your shoes are not comfortable it will turn your day into a disaster because you depend on your feet so much. If you have foot deformities go for more supportive shoe styles. Take your time to check the comfort level and go for pair that last for years and years to come.
You can purchase your dream shoes at the best possible rates during Click frenzy sale. If you want to save more during sales collect discount coupons and use them when you purchase your desired shoes.
Published On: December 18, 2019

Latest Articles
Popular Articles
Featured Stores
Popular Discount
New Trending Discount
↑