Shopping Guides & Articles
Christmas Sweater Styles To Chill Out This Holiday Season 2021
When it comes to Christmas sweater styles, one finds fancy and cute sweaters with embellishments, glittering Christmas ornaments and patterns that portray style and elegance. I wonder how the term Ugly sweaters has been made anonymous with Christmas sweaters because what I see people wearing at Xmas are the fun and glamour sweaters with great festive appeal.
From Vintage To Contemporary-Christmas Sweater Styles Galore
The range of styles for Christmas sweaters is as broad as imagination. From classic to Fair Isle pattern and embellished shoulder to sequined, one has a huge inventory to choose from. In this round-up of Christmas sweater styles, I will cover designs and styles that will make you stand out in a family get-together and parties. You can also get
cashmere style sweater with discount from Naked Cashmere
.
Sequined: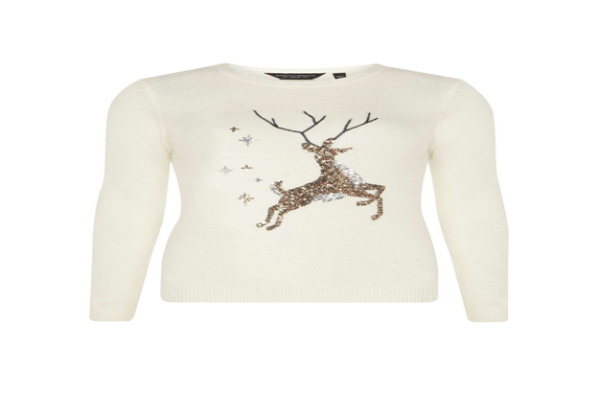 They deserve to be a part of your holiday season wardrobe not only because they are never out of trend but they let go the vibes of Christmas with a strong festive feel. From snowflakes to glittering ornaments and leaping reindeer to a sequined Christmas tree applique, there are endless designs for one to make a holiday style statement. So if you are shopping it for your own or want a gifting inspiration, the sequined Christmas sweater styles always make the wearer stand out.
Vintage:
Ever since the style-savvy celebrities like Kim Kardashian, Bella Hadid and Meghan Markel gave appearance in vintage outfits, the trend is gaining momentum and it is very much in vogue. The winter wear, especially Christmas sweater styles are no exception and they are very much in vogue.
Christmas is all about nostalgia. A classic piece will let you re-live the great memories of yore. Imagine how much happiness it will generate in your parents hearts when you wear a style of your mom's teenage or your father's youth. You can find the best styles of 70's.80's and 90's from thrift stores and other big stores like Amazon, eBay etc. Or if you're planning to really go really old school, buy
Judith March's Santa Baby Sweater with a 10% discount promo
. It will be nostalgia-galore at the 25th of December.
Thematic: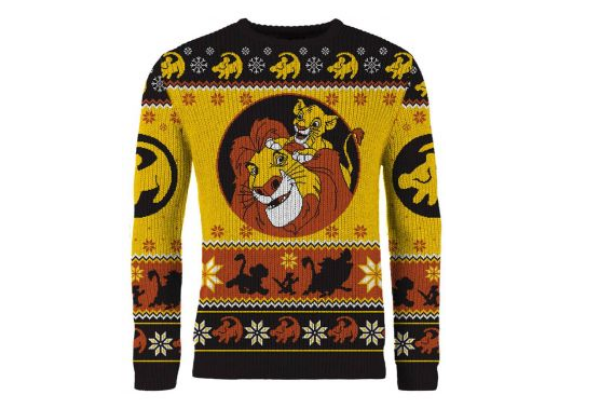 The sweaters based on themes are definitely the most sought after Christmas clothing accessories today. Though a winter themed graphic knit is an all-time favorite, the cutest pieces from all Christmas sweaters styles however come from pop culture themes like star wars and Disney. Among other popular styles movie, TV, Music, jobs and hobbies are grabbing the most attention. These have turned into a jovial holiday dressing phenomenon and nobody wants to miss out the opportunity to have one .The themes are fantastic and make you stand out in the crowd.
Fair Isle:
Having its origin in the tiny island of north Scotland, this sweater style is characterized by a traditional knitting techniques that create patterns in assorted colors. This technique is now replicated all over the world. Paired with a black dress pants, the Fair Isle gives a sleek, polished and elegant silhouette to all the women out there who want to wear super comfy and be stylish this Christmas. However, a Fair Isle Sweater with a beige chinos will be the most stylish men's outerwear this Christmas and will beat all other Christmas sweater styles.
There are many styles and designs in vibrant colors with cool patterns and unique designs. It will be a win-win buy and will get many compliments.
Mop-Neck: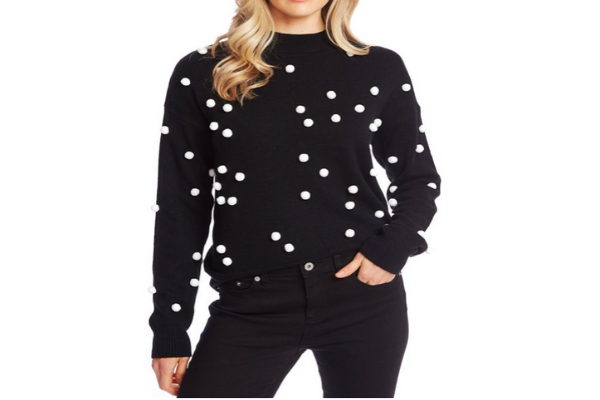 When it comes to Christmas sweater styles one needs a cool, and chic look with proper insulation. The Mop-Neck is just right for both these purposes.. If you are invited for a fireside fun party then try a striped detailed Mock neck. An oversized piece with elaborate detail will be a perfect choice for any special occasion. There are lace-covered varieties that prove practical for office holiday parties. A more stylish option will be a sleek sweater with white pom-poms to give the effect of snowfall that matches perfectly with Christmas mood.
The combo style (Combining Mop-Neck with Fair Isle or Vintage) is also a good option and its aesthetic appeal will surefire turn many heads towards you.
Funny:
Fun and Christmas are intertwined. No matter what item you choose from the vast array of Christmas sweater styles available on shelves, nothing is more joyous and frolicking than a funny and hilarious one. It will make every one groan and giggle and that is exactly what you want at Xmas.
If you want to be a hit at your next Christmas party, try to have a naughty sweater. You can lighten up the mood of your friends and family members by having naughty graphics or some funny message on your sweater. Recently I have come across some really good fun stuff with messages like "Naughty unless proven nice" and Santa saying "Ask your Mom if I'm real". Have a funny Christmas sweater style and you will definitely receive laughs and compliments (sometimes nasty looks also).
Sweater Hound:
What if you could have a sweater with your dog wearing a sweater on it? Take your love for the dog to the next level by knitting them into a sweater that you can wear every day.
You may either upload your dog now or wait until after you've checked out to do so. After that, you will get a fantastic personalized sweater. Your great dog can now be featured on a super awesome sweater.

89th & Madison:
In this jingle bell and sequin ball eyelash knit sweater, you can rock around the tree and at the office party. You'll undoubtedly be merry and fabulous. Holiday time's bright Christmas sweater will have you jingling all the way. Save up to 75% on women's clothing, including blouses, sweaters, jeans, and more. The front and arms have sequin balls with tinkling bells. Sleeves that are long with polyester making up 68% of the fabric and acrylic 32%.

Style With A Sweater Without Overspending
The Christmas sweaters styles out there are no doubt flattering and cute. But what about the cost? The perception that being stylish needs breaking the bank is just a misconception. There are many frugal styling options that helps you making a style statement on a budget. Let's explore some:
Plan it a bit earlier and shop on Black Friday and Cyber Monday. You can even get 60% Off Ugly Christmas Sweater with a discount code right now.
According to the latest survey conducted by Ask Your Target Market, 15% of respondents claimed they presently possess an ugly Christmas sweater.
Although 17% stated they don't have one now, they have owned one in the past.
68% have never owned an unattractive holiday sweater.
Looking ahead, 23% of respondents said they are likely to purchase an ugly Christmas sweater in the future.
If you miss the Black Friday sale, no need to worry as there are still some very good options to score great deals. The Cyber Monday (Dec 2nd) and national free shipping day (Dec 15th) comes with plenty of deals and scores of promotional codes and coupons for winter clothing.
There are Christmas sales and especially last-minute Christmas sales offering thousands of promotional codes for comfy Christmas winter wear products.
Conclusion:

No round-up on Christmas sweater styles can ever be exhaustive as there are designs and styling options galore. However the element of fun and joy must be overwhelming in your sweaters because they have to portray the joyous festive mood. Therefore select one that suits your persona and add some fun aspect.
Published On: November 29, 2019

Latest Articles
Popular Articles
Featured Stores
Popular Discount
New Trending Discount
↑