Shopping Guides & Articles
Buying Designer Wear For The First Time? Here Are Some Quick Pointers
Not all of us can afford designer wear, yet some of us either dream or save money to. But because the price tag is hefty, you have to buy these high-end brand items like you purchase your cars - after careful consideration.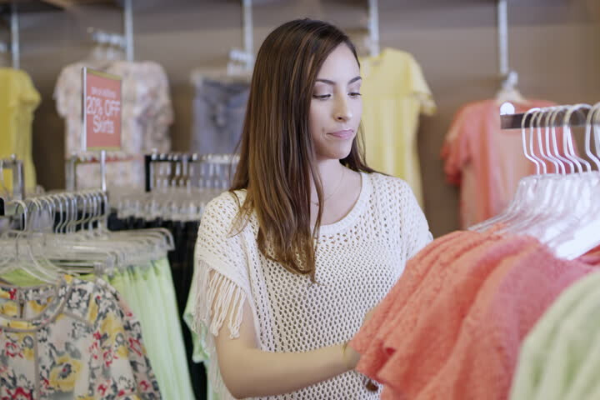 If you're not new to spending on designer clothing or someone with deep pockets, you're probably doing your shopping right. However, if like a common fashionista, you have a limited budget and are shopping for designer stuff for the first time, you may need some guidance.
Fortunately, you can get started with our list of tips for how to
purchase designer wear
for first timers. Let's get started:
1 - Don't invest in fast fashion
Broadly, all clothing can be divided into two categories - timeless and trendy. When splurging on designer wear, your best bet is to buy what you love. However, make certain that you're not wasting your bucks on an impulse buy which you wouldn't like after a few wears.
If you choose to get what's in vogue, go for trends that are likely to return after a few years rather than those that are fleeting. Giuseppe Zanotti is a retailer that crafts outfits that can withstand the test of time. By using an exclusive
Giuseppe Zanotti Promo Codes
, you can get your hands on beautiful apparel that will provide value through multiple seasons.
For instance, if you purchase a cheetah-printed coat because the runways are showing it off, the piece will serve you well over the years. However, investing in a PVC dress or a logo-covered jacket just because Kylie Jenner flaunted it is not the best idea when on a budget.
2 - Collect classic staples
A quilted Chanel handbag, red-bottomed Christian Louboutin heels, a checkered scarf from Burberry, and likewise are staples that will always be in. Trends come and go but these pieces will be timeless if you store them properly to prevent damage.
These are designer staples that are worth investing in and can be paired in various ways. In fact, sometimes just the addition of one of these can elevate your overall outfit.
No, just because you've bought a pair of jeans from Gucci doesn't mean that you need a designer shirt and jacket to pair with it. You can mix up items from high-priced designer names with low-priced brands if the latter is of great quality.
3 - Wait for discounts
Buying even a single designer item can leave your wallet empty. This is why it is best to save for buying designer wear in advance if your budget is almost always limited. At the end of the day preferring one designer dress would be better than buying lots of cheap clothes.
One way you can do designer shopping for less money is by shopping during sale season. This will save you some money.
You can also choose to buy using promo and discount codes from stores such as ilDuomo Novara. Get
Upto 60% Ilduomonovara discount
by using a promo code. Note that it can be tough to get your hands on a sale or coupon from some stores because designers are miserly in offering these. Keep your eyes open for exclusive deals advertised in newsletters and on social media.
4 - Be selective of whom you buy from
Unlike shopping from a mediocrely priced retail store, when you buy from a designer street, you just cannot run into any outlet and buy. If you are tight on budget or are fetching your first designer dress, be sure you do some background work.
For instance, decide which brand you would like to purchase from. Other than personal preference, also look at the reputation the designer has when it comes to customer service. Brands like Lane 201 Boutique can be trusted to provide you quality designer wear. Moreover, using
Lane 201 Boutique Promo Codes
mean you get much discount on clothing.
In other cases, it happens quite often that a middle-class person finds himself among snobbish salespeople and other team members at a designer house. Your goal should be to purchase from a brand that values you as a customer and would be willing to help you out in case of some problem after purchase.
5 - Pay attention to the basics
Designer wear is known for its premium details, the name of the brand being visible, cuts, fabric, and the stitching among other features. All these factors are what set a designer dress apart, what make it unique and worth buying.
This is why you should always focus on these when selecting your designer wear. If you think that anything is of poor quality or is uncomfortable, which is unlikely though, ditch it and move on.
Make sure that your picked designer piece has all the qualities that make it worth the price. If you can get something very similar in terms of design and quality from an average-priced brand, what's even the point of investing in designer wear?
So, this was our list of pointers to bear in mind when going for shopping for designer wear for the first time. Do you have anything more to add here?
Published On: December 13, 2019

Latest Articles
Popular Articles
Featured Stores
Popular Discount
New Trending Discount
↑