Shopping Guides & Articles
FSJ Shoes Review: Heels That Will Take You To Skies
Can a woman ever get enough of heels? The answer is no, never! Heels have a very special place in a girl's life and every girl has a few pairs of heels set out for different occasions and why not as they work so well with a variety of outfits. Whether you are heading to work or going out with your girls for drinks, heels can make you look fabulous and confident. So knowing the importance of this kind of shoe in your life we decided to review a store that is all about heels: FSJ.
FSJ which is an abbreviation for Funny She Jill is an online retailer of women's footwear with a strong focus on heels. It does not say where the retailer originates from but we do know that it is an old and pretty popular choice for ladies. They supply mainly to US and Europe but can also ship anywhere else in the world too. Their motto is to make women's footwear fun, sexy and adventurous.
Why we chose FSJ?
For one, we are crazy fans of heels. Secondly, FSJ has a galore of heels and other women's footwear. Glitter, rhinestones, animal prints, and neon colors you name it and they will have it. So we want to further investigate and see for ourselves how good their collections are and what other benefits you could get when shopping from them. We know exactly what to look for to decide whether it is good enough for you in order to spare you the time of searching up and down for authenticity.
Categories & Products Review
First thing is first, we want you to know about their products. When you come to their website the first thing you will notice is that there is a lot of detailing in cataloguing. Usually on most footwear websites, the shoes are bifurcated by style or at most color or size. However, since FSJ is wholly a heels store they have carefully provided their visitors with different categories to match their needs and cut down on the time to look for what they came for.
You can shop according to the following categories:
Shoe Type (Stiletto, Pumps, Mules, Boots)
Event (Wedding, Dancing, Red Carpet, School, Work)
Styles (Bow, Prints, Animal, Metal, Sequined)
This detailed categorization makes browsing through their pages relatively easy. You do not have to look at shoes you are not interested in; you can directly go to the ones you want. FSJ also has series to target special occasions or holidays that is just an extension of their website's high usability. They also offer customization where you can upload images and get a quote and then place order.
As for the products themselves, we found them to be quite stylish and feminine. Besides the huge variety, there is clearly a lot of focus on following trends and using different materials. You will not be disappointed by the array of choices in terms of styles, cuts and colors. While there is innovation, they also have the timeless essentials that every woman needs which make them a go-to stop for all your shoe needs as a woman.
FSJ Pricing & Discounts
If you are one of those women that quickly lose control of their budget when it comes to heels, we totally get you. We know you are very much interested to find out how the prices are at FSJ. Their shoes are reasonably priced and the price range is not too wide. Expect to pay around $50 for a fancy pair of heels or even simpler pumps. Boots are a little more expensive than other shoes but overall very good value for money.
FSJ makes it easier for women to shop more shoes through their flash sale. The flash sales can even get you half price off at times but you will have to be quick with you decision. For those that are not on sale, coupon codes can get you some price markdown. All in all, in terms of prices and discounts FSJ is a great place to shop from.
FSJ Payments, Shipping and Returns
Ladies, you will be glad to hear that FSJ offers free shipment for your orders. Here is their shipping time:
They accept payment via
They also give you money back guarantee which brings us to their return policy. You can return or exchange your order within 30 days of receiving the order. You can contact them about the order and then ship the order back. The refund can take up to 3 days should you choose not to exchange the product. This relaxed return policy with a generous time of a month is a great relief when shopping online especially when it comes to shoes because there can always be size issues.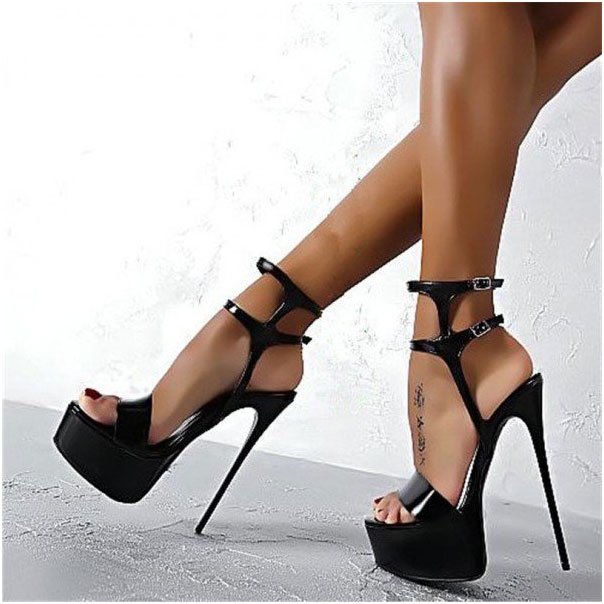 FSJShoes Sizes
When buying shoes you have to be wary about the size because even when you know the size, sometimes in conversion from one system to another, you end up making a mistake. The good thing about FSJ is that they are never out of sizes and when you are selecting the shoe they show all the sizes right there in the dropdown. You do not have to go to the size chart again and again to convert. Nevertheless, it is still a good idea to check the different sizes in the size chart to be sure about which one is for you.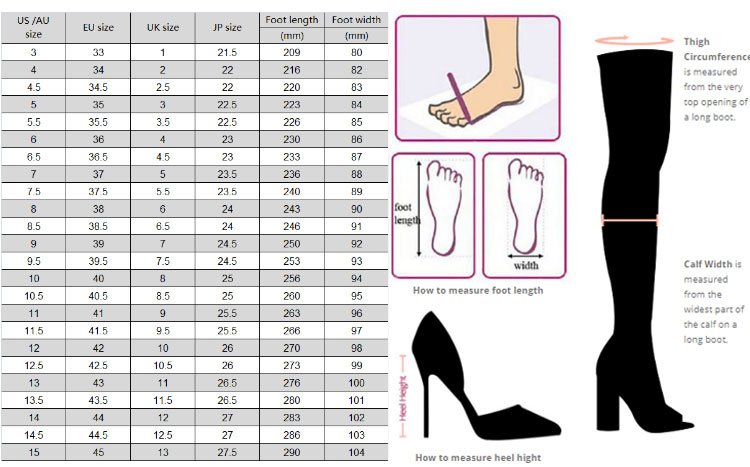 FSJShoes Rating
Final Verdict
So here is our take on FSJ, there are three things that make FSJ the ultimate shopping haven for heals:
Sky is the limit when it comes to variety


Prices are great especially with discount codes


Free shipping and that too via reliable courier service
Whether you are looking for simple pumps for work or sandals for the summer or heels for your big day, you will find something to your liking on this store. As someone whose job is to review online stores, we found their categorization to be pretty elaborated which can be great for the kind of buyers who know what they want. And when it comes to heels it is hard to resist buying them all so such a filter is good for some of us (we get you ladies!).
Published On: December 12, 2017

↑