Shopping Guides & Articles
Strong Lift Wear Has Something Special for Strength Training Fandom
Though it got off to a slow start, the winter cold has finally here and fandom must be looking for the stuff that will keep them warm. But, on the other hand, you must comprehend all the necessary hallmarks of a perfect sports gym wear. Strong lift wear has everything you need to not stop your days due to cold, specifically your fitness routine. They are offering a collection of training hoodies that you can layer on the top of a t-shirt or wear it as only t shirt.
If hoodies aren't your thing just because you feel too hot while wearing them in the summers then their sleeveless version will probably a way to go for you. If you have been scanning and keep asking yourself "Are training hoodies worth"? We will get your answer and off course, definitely, it's a yes because these training hoodies are perfect for warm ups all year around. Interested? You better jump now, there's no way they are staying in stock for long.
Here is the list of ideal hoodies, you can score with discount prices by using coupon codes fron ClothingRIC.com exclusively.
Black Platinum Hoodie- Zip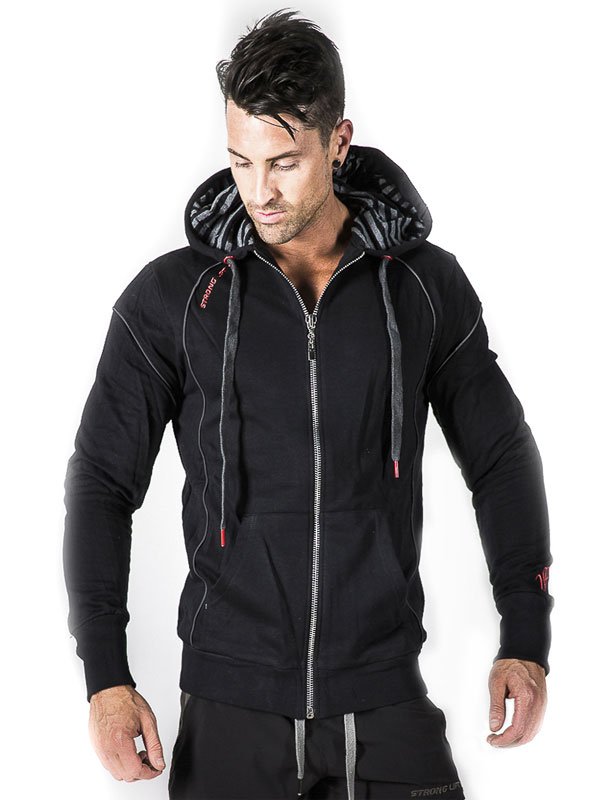 The real talk is, investing in this over-the-top hoodie is totally worth it, because its claim to fame is, "Separating the men from the boys" and will set you apart from the crowd. The material used in this platinum hoodie is cotton/ polyester blend which an ideal for a seasonal training due to its light weight. The fitted shape of the platinum hoodie will compliment your taper and its aesthetically pleasing design will define your training mode more effectively.
Price $59.94
Red Zip-Up "S" Hoodie
Just don't let it get out of stock, the red zip up hoodie is not only good looking but it has all the flexibility to offer during training. It's the best time of year, to prepare yourself for a freezy-breezy season and with this thought in mind keeping this hoodie will not be a bad deal since, it can offer you everything including warmth, style, comfort and a good shape too.
Price $42.50 *on sale*
The Active Training Hoodie
The most enchanting hallmark of black zip hoodie is, it does not only fit for gym wear but you can also utilize it as a casual wear. Once you will get it, you will simply love it, it'sstretchable and comfort fit. The active training hoodie has lightweight and moisture absorbent, flexible material is plus. So, get your hands on this latest winter trend with the most amazingly affordable price.
Price $67.96
The Sleeveless collection
Boulder Sleeveless Hoodie
Boulder sleeveless hoodie is great for sport, exercising, and leisure activities, the style is latest and fresh and off course, it will not let you get overly cheesy and corny. The brand is a perfect fit, if you really want to get a sporty, classic, or retro look. Don't let it gone, just jump right now to get this serious sports style hoodie.
Price $46.71
White Marble Boulder Sleeveless Hoodie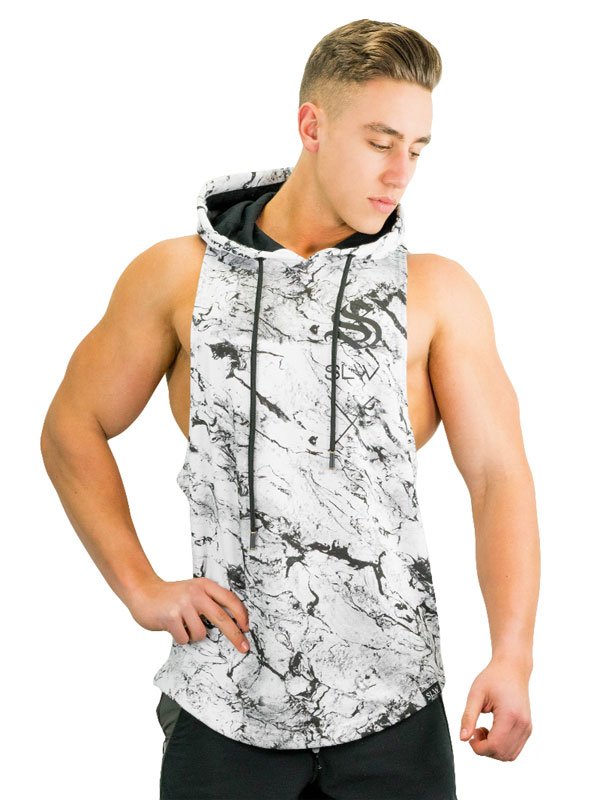 Because hoodies are exceptionally popular around the world and when it comes to a black and white design then there is no better option you can avail. The white marble hoodie is a new release and cartels accordingly with aesthetics and shoulder accentuating lines of the bolder tee to give you a versatile yet stylish look and feel.
Price $46.71.
Now let's stop thinking and let yourself to be the next big fandom, let's get into shape and stay active with these seriously stunning gym wear options. Hey! The best thing is you can get these awesome products with coupon codes and saving deals just right here.
Published On: January 23, 2017

Latest Articles
Popular Articles
New Trending Discount
↑