Shopping Guides & Articles
Steal Kate's Look If You Love This Princess – Similar Options Will Love You Back
No matter if it's an official event or doing some fun-filled activities, there is someone who knows how to balance style and sophistication. Kate Middleton never misses a single chance to flatter all of us with her up-to-the-mark styling and class.
Frankly speaking, who doesn't want to replicate Kate's style?? Whether it was comparison of Pippas and Kat's engagement ring or her wedding dress, we all follow her from head-to-toe style detailing. If you have price tag fears, Kate frees you from it several times. This lady with lots of classiness finds a way to marry flawless styling with accessibility. And, seriously, we can't thank her enough for doing so—after all, who doesn't wish to get styled like a princess?
From go-to athletic shoes to flattering gown choices, Kate Middleton inspires us to look best at Black Tie event as well as on roads! Here, we are featuring her two most recent looks, which are different from each other, but she nailed both looks for best!
Kate Middleton's Green Lace Dress Was a Winner Again
It'sdefinitely one of the most elegant gowns Kate Middleton ever worn, and it's our favorite too!
photo credit: hellomagazine.com
Portrait Gala 2017 took place at the National Portrait Gallery in London four days back; the Duchess of Cambridge attended the event. And at the event, Kate looked simply splendid in forest green outfit. For this formal occasion, she chose to dazzle in an elegant Temperley London Gown. The outfit featured a sheer floral lace overly with a thin bow-adorned belt (which accentuated her waist beautifully) and delicate long sleeves. The royal completed her charismatic look wearing statement-making pink tourmaline and green amethyst drop earrings, a beaded envelop clutch, and metallic platform sandals by Jimmy Choo. And that's we call a show-stealing look.
Options to Repli-Kate that fit small budgets
Paper Dolls Jade High Nech Lace Dress
This floral crochet lace dress with round neck and ¾ sleeves is perfect to go out and be an example of elegance like Kate. The store offers free next day shipping to all orders over $62.31, so you will definitely get free of cost shipping.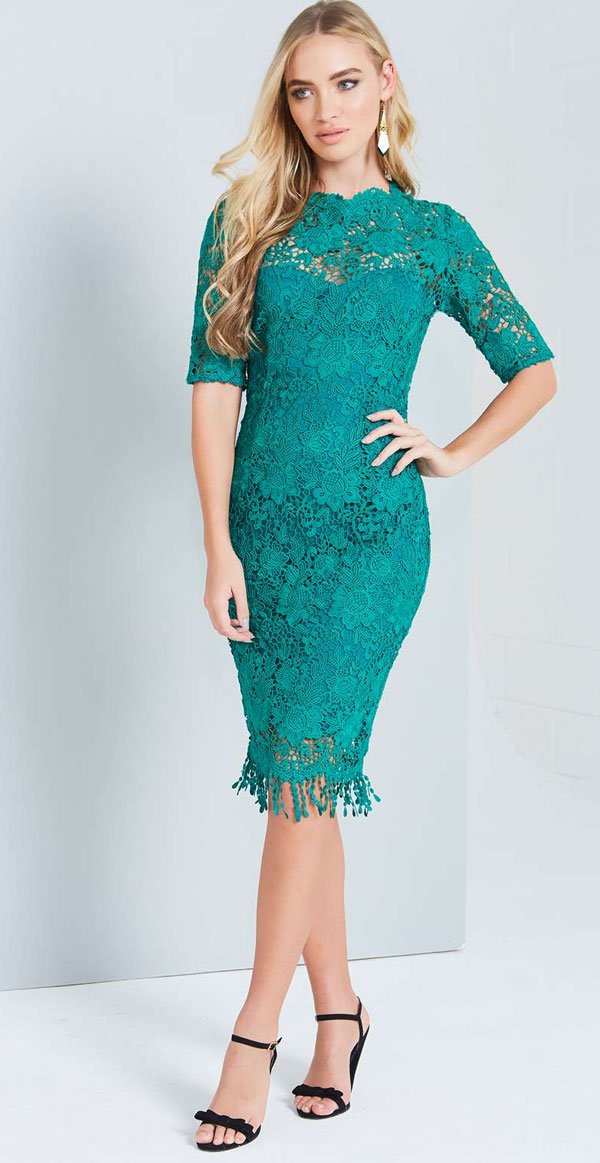 Price for this outfit: $67.8 **Sale 20% Off**
Love Triangle Net Lace Midi Dress
It's not a gown, but will be a great silhouette to accentuate your curves. It has the same forest green color as Kate's dress has and it's also made using net lace. This will surely draw lots of attention when you will team it up with towering heels. This bodycon is available in discount price as its on sale.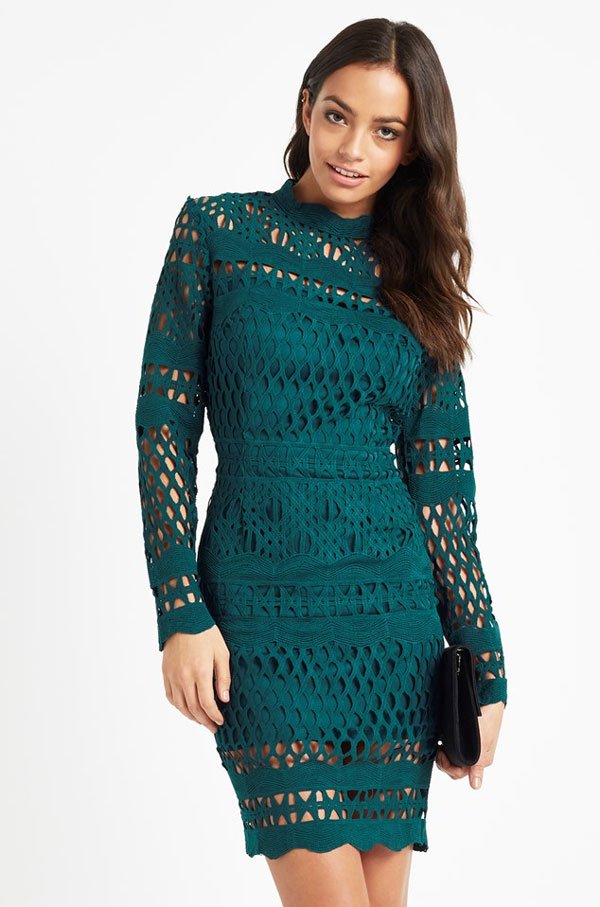 Price for this outfit: $33.65 **Sale 32% Off**
Studio V Neck allover Lace Dress
This dress with a regal finished is a perfect outfit for any occasion where you want to stand out with your style and class. With seamed waist it can make your waist look smaller and that's actually every lady wants when dressing up for any event. This dress is for all the plus size curvies out there, it's available is sizes 14 to 24. Right now, Eloquii is offering Up to 50% Off on all orders when you order will exceed the amount of $125, so without a much just grab it and enjoy the limited discount offer.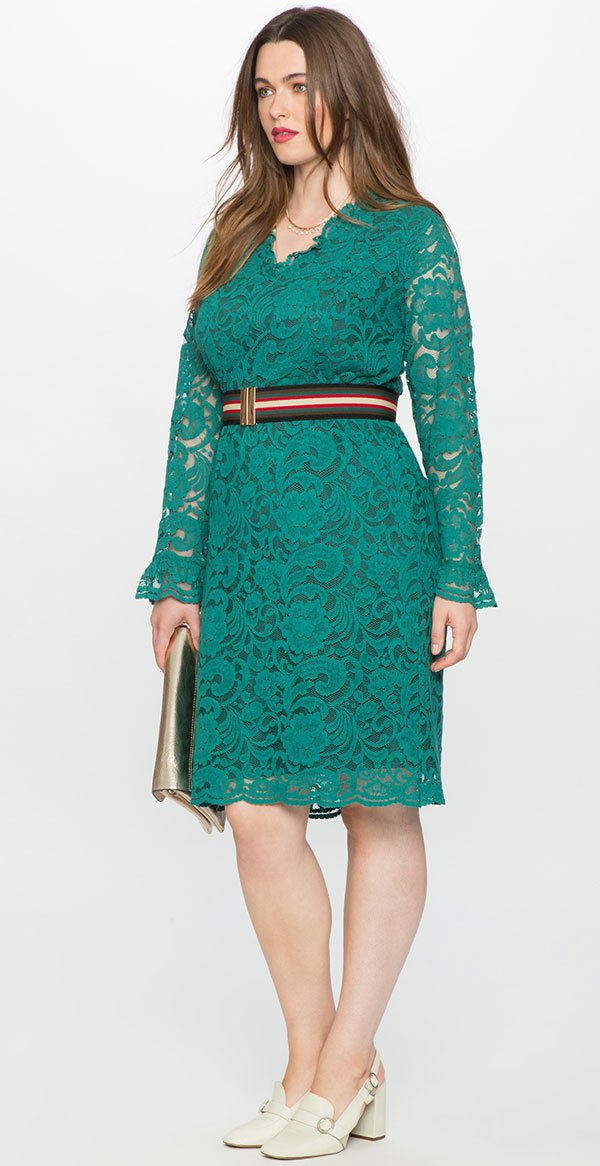 Price for this outfit: $33.65 **Get up to 50% Off, apply the Coupon Code: NOJOKE**
Laced Bodycon Dress
With sheer upper and hem detailing this V-Neck mid-length dress is available in two different colors, which are blue and green. You can choose any of them as per your choice. To give it a look of Kate's green outfit, you can use a belt with bow to accentuate your waist brilliantly. Izabel London offers free shipping and good variety of sizes, which is: 8 to 16, is also available in this piece.
Price for this outfit: $34.9 **Free Shipping**
Kate Middleton doesn't Compromise Looking Elegant while Being Sporty
Catch me if you can!! Yes, Kate was in that mood recently when the Duke and Duchess of Cambridge hit the Olympic Park for a training day with Prince Harry. It wasn't some black-tie-event but still the styling of Kate Middleton was up to the mark!
Photo Credit: People.com
She was wearing black jeans, a black underneath, lightweight coat, and white and black New Balance sneakers. It was an ideal outfit while doing physical activities and playing some games. She enjoyed the moment of running and then spent day walking around London.
You can also get these shoes and feel the ease, comfort, and have an stylish walk in them.
Vazee Transform Mesh Trainer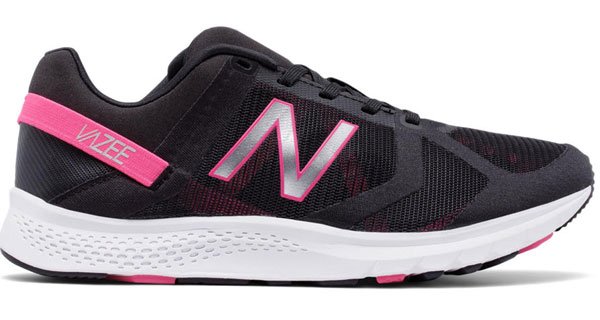 Price of these shoes: $74.99
These women cross-training shoes are perfect to use while doing strength/cardio combo workouts. They have a multi-layer mesh upper that is ready to support and match your everyday physical activities. With no-sew overlays, these shoes will make your look sleek in and out the gym. Vazee shoes are equipped with energizing cushioning; the new rapid rebound midsole used in these shoes helps everyone injecting energy into every stride.
The royal lady has given us lots and lots of ways to style without messing up with or budget, but as usual we are thirsty for more from Kate. Hope that she will continue styling like a diva, as she is already the one. Hope that our community members can take much advantage of the discounts that we feature for women clothing, shoes, and other fashion essential for men and women, both. These all suggestions, tips to look dead gorgeous, and much more that is talked about on our website is just for you, so have a great day!!
Published On: April 03, 2017

↑