Shopping Guides & Articles
The Challenges With Buying Plus Size Activewear
Serena Williams brought to life her own activewear line and the world rejoiced. Guess which segment of people felt rejected? Those who didn't wear straight sizes. The athlete's brand failed to impress everyone because it didn't have sizes larger than 14. Apart from Serena shops, several other names also do not include proper
plus size active wear
that fits different shapes and sizes.
In fact, did you know that only this month has Adidas truly embraced size-inclusivity? In 2017, another grand collection had failed to showcase some body diversity. As pinpointed by Ashley Graham, though Rihanna's Fenty x Puma line valued racial diversity, it didn't have any "curves on the runway." It's odd that plus size people remain to be underrepresented considering the average American woman wears a size between 16 to 18.
When it comes to plus size active wear however, there's more than one problem that people struggle with. Here are some of the common problems that men and women face when shopping for plus size active wear:
1. Unavailability Of A Completely Inclusive Size Range
Thanks to fashion bloggers and influencers, people are now aware of more brands which are truly size inclusive. Companies that don't just limit the biggest size to a 12 or a 14. However, still there are many mainstream brands that don't cater to a wider pool of men and women. A research by ModCloth found that 77 percent of plus size women have difficulty finding garments that fit well.
Narrow down the complete apparel industry to just activewear and it's more challenging to find suitable tank tops and track pants. Perhaps this is because retailers are unable to meet the demand or because they have not yet figured how to infuse the specific technology that is needed for creating activewear for plus size individuals.
2. Big Differences In Pricing
It's never fair when one group has to pay a bigger stack of cash to get the same thing that another gets for a lower price. It's not like smaller clothes tend to cost less than oversized clothing. But for the plus size group, this inequality exists. Gap's Old Navy label was hit by backlash in 2015 when prices for women's plus size clothing were greater.
3. Inconsistency In Sizes Across Different Brands
A
survey by Bustle
which had 88 plus size participants found that people who wore plus size clothing had trouble remembering what size they wore. The reason behind this? Because every other store had different size charts. This means that one store's size 18 was another's size 20. This can be frustrating as a person has to keep in mind which store's what size works best for him.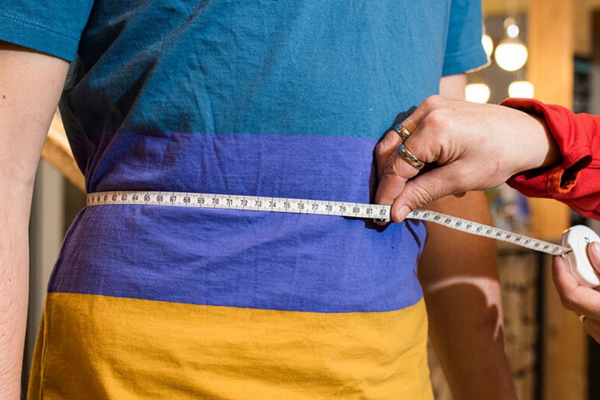 It's also problematic because this difference in the size chart means that someone who is plus size cannot rely on other people to buy his or her clothing. Perhaps this issue exists because not all brands cater plus size active wear and those that do are slowly testing the waters. Once plus size active wear becomes mainstream, may be then the difference in size charts can be erased.
4. Lack Of Cuts, Colors, And Overall Variety
The same Bustle survey also found that plus size peeps struggled to find what they were looking for. Because straight size is considered normal, all casual, fancy, and active wear come in different designs for it. On the flip side, for some reason people think plus size wearers only wear a limited selection of designs which reduces options.
There's an explanation for this injustice as well. You see, retailers and designers still think that people who are not slim follow certain fashion rules, those which make them blend in or become the background. In truth, plus size people also want to try bright hues and chic designs, flowy cuts and skin-exposing fashion. They also wish to stand out and feel good in whatever they like to wear.
5. Shortage Of Wholehearted Promotion Of Size-Inclusivity
Another challenge that plus size wearers face is that they feel unwelcomed. Promoting size-inclusivity is not only about publishing press releases that inform of how inclusive the brand is. That's self-promotion and plus size appropriation in a sense. A brand that truly cares about serving activewear to all sizes, shows its care in its marketing campaigns.
Such a brand also gives equal space and visibility to clothing for plus size people. Unfortunately, several brands dedicate only a small corner in their stores to plus sizes. This section then quickly blends in maternal wear which kills the purpose. However, there are several brands which you can find in a blogger's
guide to shop active wear
that are genuinely size-inclusive.
6. Absence Of High-Performance Clothing
There's a weird belief embedded in the society that people who fall in the plus size range do not care about fitness. This means of overall plus size apparel, the portion that covers activewear is really small. Some brands have not even developed the technology that plus size active wear requires. This means they don't know what to do about friction in fitted plus size sportswear.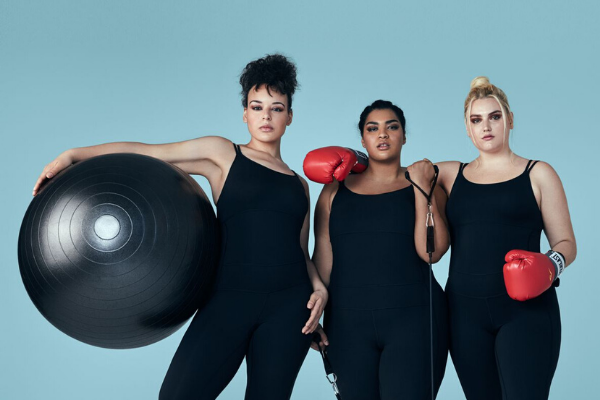 Their fabric and technology are simply not functional enough, their fit is just not as flattering. As a result, folks are unable to get their hands of wearable gear for physical activity that is sustainable and fashionable. There's a gap in the market for functional plus size active wear that aligns with the latest trends and makes wearers feel confident which is yet to be filled.
Clearly there's a lot that retailers need to improve in terms of plus size clothing in general and plus size active wear in particular. Which other problems do you think arise when looking for plus size active wear? Let's get the discussion started!
Published On: October 25, 2019

↑