Shopping Guides & Articles
Rock This Spring With Gigi Style Outfits
We are just heading toward summer and some of us are already worried about the dress choices and styles for this summer. However, you don't have to worry about as we have got a
style icon
that you can follow this summer without any hesitation. Yes, you guessed it right! None other than the very own
Gigi Hadid
!
She has truly made her street style eclectic, polished, and impossibly cool. Hence, Gigi's fashion choices couldn't be more suitable for the summer season. Here in this article, you can explore lots of outfit ideas you'll want to steal and pin for this season and of course from Gigi.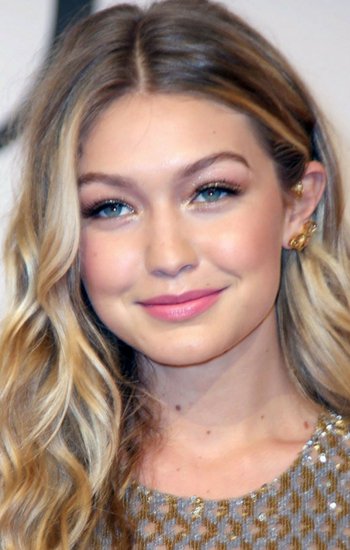 Everything Yellow
The summer wardrobe isn't complete without adding some yellow magic. Her all-yellow look will want you to replace the piles of black in your closet. Just like Gigi, you can pair the midriff-baring look with yellow pumps and statement earrings for your
late-night parties
in summer.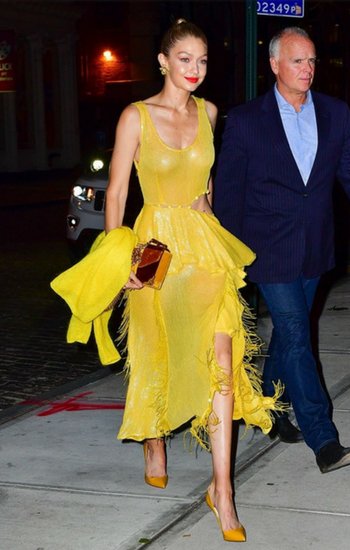 Spiderweb Top
In this crazy cute outfit Gigi Hadid is looking like the 2017 version of Cinderella, but as a substitute of mice sewing her ball gown, a team of spiders spun this frail mesh top for her. In this style, show the fitting in a ripped crochet crop top and matching pants. No doubt, the spiders did a great job to make this dress attractive. You can put on this crop for your day-out with friends or for a brunch or lunch.
Put on Layers
Love to play crop top game then wear two. In this outfit, Gigi doubled up on teeny tops. She paired the duo with vintage-y
patchwork jeans
and cool shades. You can also do this by wearing your favorite sports bra than instead of a crop top.
Electric Orange
Believe it or not but this bold bright shade is turning out to be one of summer's hottest colors and if you don't believe me, just look for yourself at these pants. With a bit of retro flair, you can try it with a 70s-inspired denim jacket and
cat-eye sunnies
.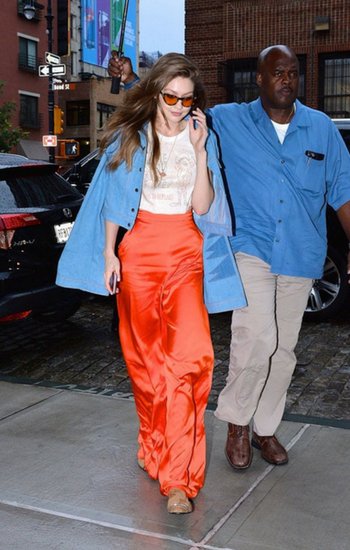 Short Tee with Cropped Jeans
Simple and easy going button-ups are Gigi's forte, which is great for anyone trying to
steal her style
. You can also trick this look with cropped jeans of your own, and in case you don't have any, just chop those old flares you never wear.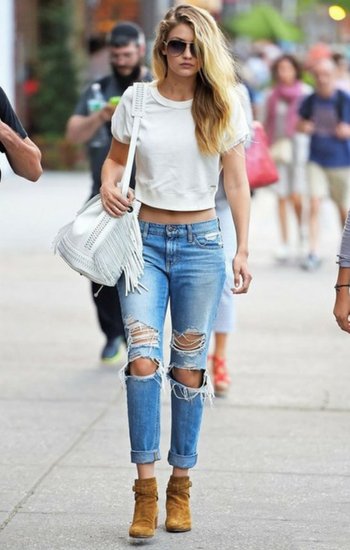 Giraffe Pants
In recent times, Gigi's pant game has been on point and for this summer it just took a major turn particularly towards the zoo. Just like Gigi, you can rock a pair of striped trousers with a peek-a-boo giraffe on them or you might prefer your favorite animal on it. The street style star paired the safari-friendly pants with a simple top and tangerine-colored sunnies.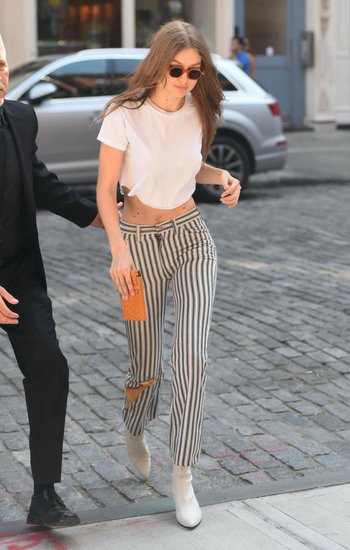 Breezy Reformation Dress
Enjoy this summer and get slipped into a breezy reformation dress just like Gigi. This dress will surely give you fresh vibes. You can go with black or some
dark shade booties
from your shoe collection to pair with it.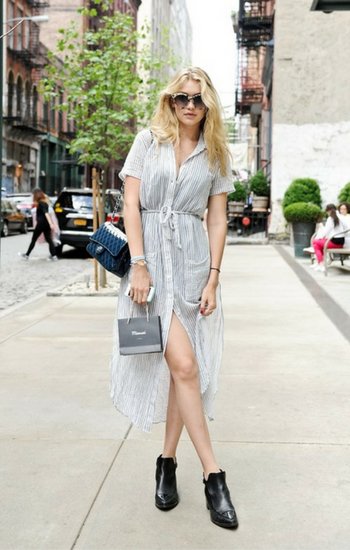 Chic AF PJs
This summer goes for this laid-back look for a pajama party on the streets as a sign that you never need to wear real clothes again. Yes, as Gigi Hadid has approved. So, just go ahead and stay in your pajamas. This summer you need to jazz a fancy green and white striped satin sleepwear.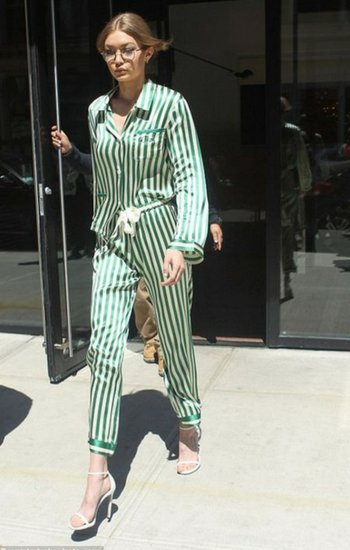 Vintage Nickelodeon Cropped Sweatshirt
If you have never tried vintage-looking
Nickelodeon
cropped sweatshirt, then it's the perfect time to show off your playful side. The model just did the same by wearing a shirt that 90s kids will recognize and love! You can pair the statement piece with high-waist light denim frame jeans just like she did.
Multicolor Striped Pants
During weekends, try to mix two very different prints just like Gigi did. Hadid paired a pinstripe button-up with a pair of multicolor striped pants that altered direction under the knee—both by ETRO. However, if you go for this outfit, keep your accessories simple by adorning just a pair of tiny sunglasses and black sock boots, as less is more.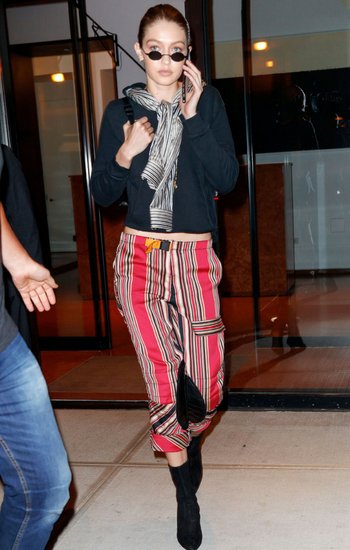 Star Wars Shirt with Red Bell-Bottom Pants
Love Star Wars? You should try a shirt that paid tribute to Star Wars with a graphic that included the Death Star itself. Similarly, in a bold move, pair the top with bright red
bell-bottom pants
and matching suede shoes.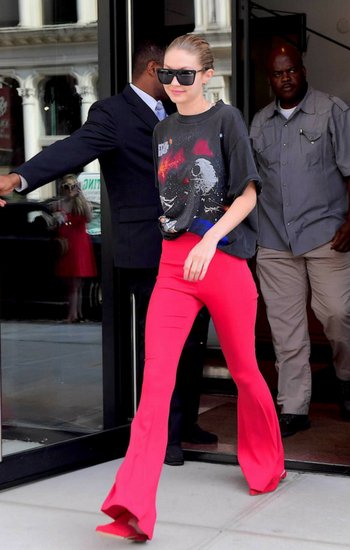 Black Cropped Tank Top with High-Waist Pants
The ever so gorgeous model proved that head-to-toe black can work in the summer too. If you can't stay away from black in summers then go for a cropped tank top,
high-waist pants
. After putting black from head to toe, polish off your monochrome look with gold chain necklaces and geometric-shaped reflective sunglasses.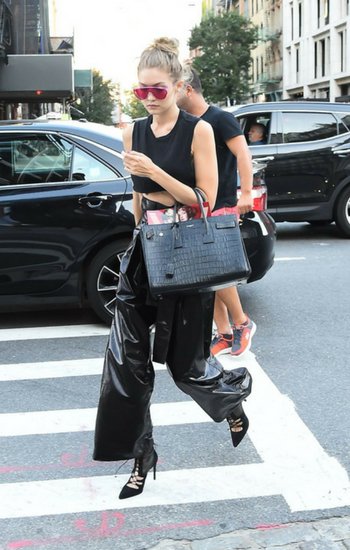 Silky Open-Collar Etro shirt
In order to try a casual look, wear this silky open-collar Etro shirt, half-tucked and pair it with light-wash jeans and leopard-print booties. And don't forget those tinted sunglasses.
Dipping in a Bright Pink Jumpsuit
Summer demands bright colors so this time choose a perfect Barbie-esque outfit. The way Hadid wore a plunging bright pink
jumpsuit
with a baby pink peekaboo bra will make you definitely want to get one for yourself. In order to give the statement, try it with an unconventional green handbag and shoes.
In order to make your wardrobe glow with styles and shades that suit for summer, follow the above-mentioned Gigi's fashion edition for summer 2018.
And don't forget to mention in the comment section which one is your personal favorite?
Published On: July 28, 2018

Latest Articles
Popular Articles
Featured Stores
Popular Discount
New Trending Discount
↑