Shopping Guides & Articles
Thanksgiving Is Not Just About Dinner And Parties, It's Much More!
Ready for turkey family dinners and famous Macy's Parade? Thanksgiving is almost here and we see the "giving" vibes all around us already. But wait! Is
Thanksgiving
just
turkey dinner with family and friends? Or is it a small pre-Christmas celebration? In our opinion, it's just not this but a lot more.
We've been celebrating Thanksgiving by having turkey dinners and shopping, but have you ever tried to hit back to its history? How it all started? And why do we have "turkey" as a Thanksgiving feast?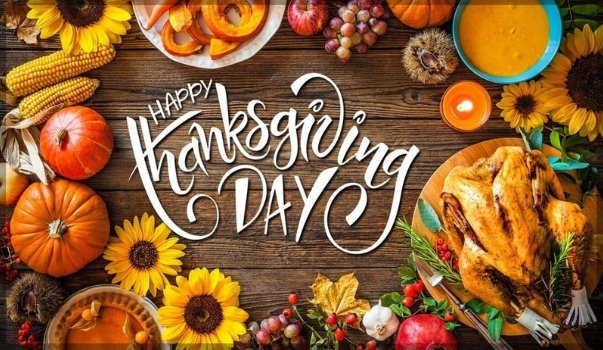 Thanksgiving
is celebrated every year on the
fourth Thursday of November
. It is a tradition in the United States and Canada but is so popular that other countries have started adopting it as well. To understand what it really is, it is important to look at its history.
A Little History of Thanksgiving
It was not until the Civil War that Thanksgiving became a universal traditional in American households. However, its beginning happened far before that. When the Calvinist Separatists came to America after suffering religious persecution in England, they were treated very well by the Native Americans. They showed them what to eat and how to survive the tough winter. To show their gratitude, the pilgrims threw a feast for the people that helped them.
During the Civil War, this day was chosen to unite the American people. It has been universally celebrated in the country ever since. The main idea behind this day is to give thanks to God, to the food, to family, and to the country. Families come together to cook a meal, especially a turkey. It is sort of a time to reflect upon all that one is grateful for. What a great tradition!
Thanksgiving Traditions
The Thanksgiving Day is full of different traditions and activities which make this holiday special. It is a national holiday in the US and Canada.
The Dinner
The Thanksgiving dinner is, of course, the most important of all the traditions. This dinner features a stuffed turkey roast with mashed potatoes, pumpkin pies, veggies, gravy, and corn on the cob. There may be other dishes as well. Of course, there is wine as well.
This dinner takes a lot of preparation that is started two to three days ahead. Families gather to celebrate Thanksgiving and enjoy the meal together. Many families say a prayer too before the meal. They give thanks to God whatever it is they are thankful for.
Football
Watching football on Thanksgiving is also a popular tradition. Families gather to watch Thanksgiving NFL matches which is as old as the league's inception. There are several games played on that day. Football lovers spend the day on the couch watching the match while having beers. Meanwhile, the person in charge of the Thanksgiving meal prepares the dinner.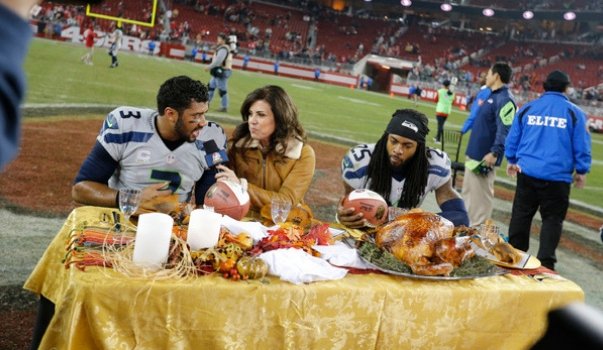 Parades
Thanksgiving is marked by different parades in major cities across America. The most popular and the biggest is the Macy's Thanksgiving Day Parade. Over 3 million people gather for this parade and millions more across the country watch it on television. There are beautiful parades in Chicago, Philadelphia, and Charlotte.
Presidential Pardon
Every year, the President pardons a turkey on Thanksgiving Day. The pardoned turkey gets to live freely for the rest of its life. This is a weird tradition but one that has been going on since
1963
. This tradition was started by
John F. Kennedy
and every president after he has kept it alive.
Shopping
Thanksgiving is also the time of the year when people shop a lot. They start buying presents for the holidays. There are major sales across America mainly on Black Friday and Cyber Monday. Thanksgiving is famous for discounted shopping. Retailers across the country offer coupons and discounts for virtually everything.
Even though it is a national holiday, many stores remain open for last minute presents and grocery. Major retailers like Walmart,
Target
, and
Kohl's
stay open even on the Thanksgiving evening. Costco,
Nordstrom
, DSW, and many others remain closed.
Since it is the age of technology, Thanksgiving shopping has moved online. Campaigns and discounts start as early as the first week of November. Coupon websites start issuing thousands of discount codes. The post office and courier companies have a lot of shipments to deliver countrywide. People now just sit on their couch and shop.
Thanksgiving Facts You Probably Didn't Know
Here are some fun facts to know about this great American holiday:
The first Thanksgiving in America was held in Plymouth, Massachusetts
President Abraham Lincoln declared Thanksgiving as a national holiday in 1863
The first Macy's Thanksgiving Day Parade was held in 1920
Over 45 million turkeys will be consumed on Thanksgiving
There is no definitive proof that the first Thanksgiving dinner featured a roasted bird
George Washington first called for the national Thanksgiving Day at the end of Revolutionary War to unite the American people
It is believed that the author of the poem 'Mary Had A Little Lamb' convinced Abraham Lincoln to declare Thanksgiving as a holiday
President Franklin D. Roosevelt moved the Thanksgiving a week earlier in 1939 and 23 states adopted the change
Even though Thanksgiving is not exactly a religious holiday; its values are deeply biblical. It is an old American tradition that has seen many changes and evolvements over the decades. However, the spirit of Thanksgiving is still the same. It is about family, gratitude, and love. It is also the best time of the year to shop as you can save a lot of money. It is good to know what the history behind a holiday is and what it means. Happy Thanksgiving!
Published On: November 20, 2018

Latest Articles
Popular Articles
Featured Stores
Popular Discount
New Trending Discount
↑