Shopping Guides & Articles
The Top 5 Stores For All The Active Wear You
Finding the right active-wear
has become a real struggle nowadays. It is the new rage in the retail world and every brand and every
designer is jumping aboard
. With so many choices and claims, it can get so confusing even when all you really want is a decent pair of
yoga pants
.
As for the prices, some stores are so expensive you would think of saying goodbye to the gym or yoga class altogether. The quality is yet another issue as every brand claims they have the latest technology and the best fabrics but do they?
So to cut through all the noise, here is a small list of stores that have by far proven to be the best stores for gym wear and yoga wear. They deliver 100% as far as the quality is concerned and the
variety
is ample too. Some of them use sustainable fabrics only created using the latest technology. For yoga, in particular, you need clothes that move with you and you simply cannot
compromise on quality
.
Here are the
5 stores
that will never disappoint you with their active-wear lines and you would love them and the best thing about them is that they give
discount
to their customers to make stronger client relationships
Nike
Nike needs no introduction when it comes to active-wear. The American sportswear brand has long been a leader in the retail industry. Its quality is unquestionable and the prices are not too high either. The best thing about Nike is that they frequently release new lines for apparel as well as shoes.
Nike has played a big role in making active-wear more casual street-wear. They regularly collaborate with other brands, athletes, designers, and celebrities. The biggest and the most successful collaboration has been with the basketball legend Michael Jordan.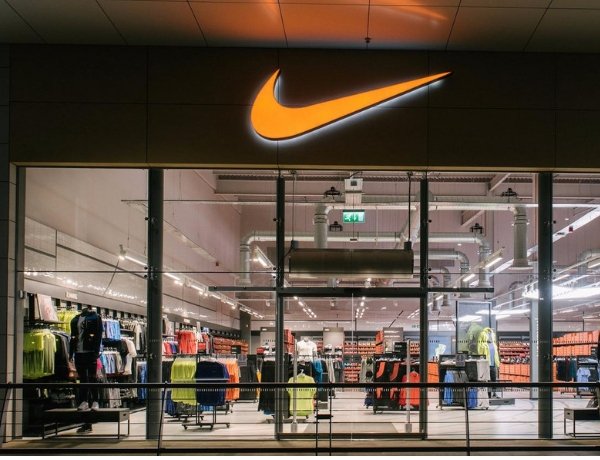 This active-wear brand has flagship stores on every inhabited continent and retails at thousands of departmental stores across the world. The best part about buying your workout clothes from Nike is that you can always get a good deal through sales or coupons.
Alo
Alo
, also known as
Alo Yoga
, is a popular brand for yoga wear. The brand specializes in fabrics and cuts that are designed to enhance your movement. This brand is all things yoga and you can find anything and everything you could need before you
put your hands on the mat
. They produce yoga wear for both women and men.
It is not even a very old brand as it began in
2007 in Los Angeles
. However, today it is popular all over the world for its modern designs and luxurious fabrics. Celebrities like
Kendall Jenner and Taylor Swift
are regulars of Alo.
Alo has regular sales every season so you can stack on all the tops, bottoms, and inner-wear you need. Whatever style you have you can find something to go with that at this store. The looks effortlessly transform from yoga class to casual day wear. It goes without saying that every piece is highly comfortable and made following strict quality standards. This is one store you can shop at without thinking twice.

Rhone
Rhone
is the brand that made athleisure for men a reality. In fact, they gave birth to this new type of clothing. The fabrics have been specifically engineered to support men's active lifestyle. It is not just for breaking a sweat at the gym but also for when you are out about your day. From super comfy shorts that move with you to t-shirts that wick moisture instantaneously,
Rhone
has transformed active-wear for men.
It is a premium quality brand and the prices reflect that. However, if you take your gym attire seriously it only makes sense to spend your buck where it is worth it. What makes Rhone unique is the technology used in the making of fabrics and then the
creation of the clothes
.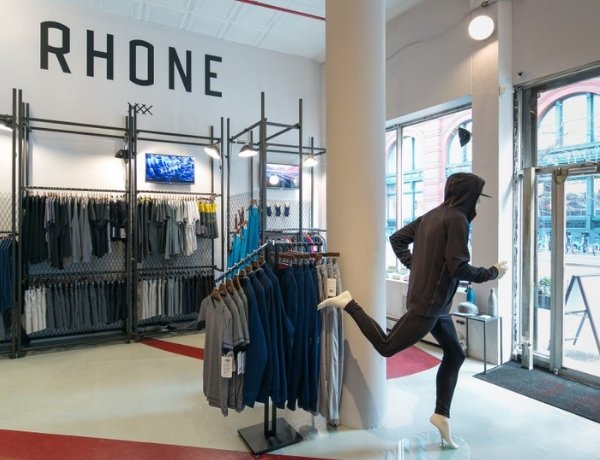 The perfect fit does not exist? Wait till you try on one of their tops. They have spent a crazy amount of time perfecting the fit making their clothes modern and comfortable. Rhone retails at dozens of stores in North America and also ships internationally.

Boudavida, based in the UK, is a ladies' favorite. The company specializes in women's active-wear. However, their focus is not just limited to performance but also making active-wear stylish. This is the reason why so many women around the world prefer this brand as it makes them look good too. Usually, sportswear and gym wear brands use dark colors and simple textures but Boudavida is not one of them.

The store carries all the items from tops to leggings to outerwear, which are also bifurcated by activity. You can find clothes for stretching, training, relaxing, and competing. The prices are affordable too and with discounts, this may just be the most economical place to shop for all gym and yoga clothing.

Under Armour
Under Armour has come a long way making its name in an industry that has many big names like Nike, Reebok, and Adidas. Under Armour was definitely an underdog sportswear brand but not anymore. You can see its logo in every major sports event. The company falls in the more affordable category of active-wear. However, their quality stands equal with all those big names.
It is a global active-wear and sports accessories company that is headquartered in Baltimore, Maryland. You can find Under Armour clothing and shoes in almost every departmental store or sportswear retailer.

Get Shopping!
According to a report by the Global Industry Analysts Inc., the active-wear industry will cross $230 billion by the year 2024. There are new trends coming and going (think athleisure) but one thing is sure that it is the clothing that is inspiring even more active lifestyle. Therefore, the sales are increasing and more people are switching to wearing active-wear almost every day.

There is a wide variety in terms of pricing too as you can find cheap active-wear too from thousands of upcoming brands. Quality plays a central part and that is exactly where
discounts come in
. The five stores listed above are industry specialists that only seem to be improving. Which one of them is your go-to store?
Published On: November 07, 2018

Latest Articles
Popular Articles
Featured Stores
Popular Discount
New Trending Discount
↑