Shopping Guides & Articles
Capsule Wardrobe—7 Fashion-Items Every Girl Need to Look Simply Chic this Spring!
Spring is officially here and you might be asking yourself is this weather crazy or what? One day, it's sunny and 60 degrees and the very next day we all are subjected to frigid winds and chilling temperatures. Should go for Trench or puffer? Slip into Bare legs or leggings? Are open-toe shoes a good idea? These are some of the questions we mull over each morning when taking idea of whether while checking the forecast. Since, in the start of this oh-so-colorful-spring anything is possibly possible. And not to worry when we, your fashion partner, are here to make sure that dressing-up and getting ready for this season isn't quite so guess-and-check.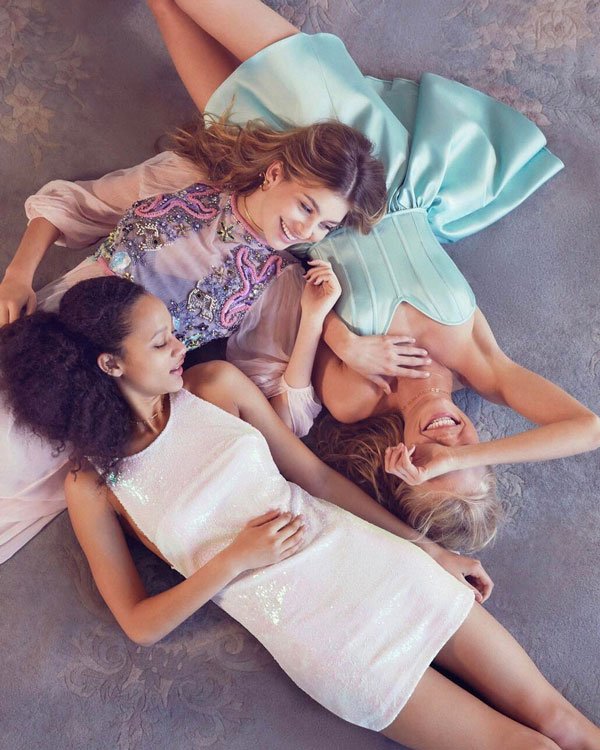 If you take a peek into any fashionable sophisticate's closet, chances are: you will more likely to discover a fully curated capsule collection that has all the sleek staples to live the season without spending a fortune. And once you will have pieces to manage you capsule closet for the season, you will get to know the value of crafting a streamlined closet in which you don't need to spend hours before dressing up. Just a small mix and match and every piece gels up really well and will effortlessly accompany you to the office, on the weekends, out to dinners, and beyond.
So, we are presenting our no-brainer guide that will help you discovering versatile grab-and-go workhorses that will make your spring styling a total breeze. Here you go:
Graphic Tee
Possibilities are you may already have a wardrobe section full of graphic T-shirts. It's time to give them some real importance and use them as a style statement. Many of us often neglect these statement-making-tees due to the longevity they have had in our closet. But this season, it's a different story and we recommend you investing in at least one new graphic tee that matches your personal styling, attitude, lifestyle, and makes you happy. Since they are great pieces to slip on for layering, dressing up or down, and if you wear just a tee without any layering, it will still look incredibly sexy this Spring. So, we think it's seriously justifying to add one superb-looking tee to your graphic tee collection.
The LBD with Some Spring Twist
Black color doesn't only belong to winters, you can use your winter LBD in springs too. This is also called a smart way to design your closet for the on-going-season. But yes, you will need to do some effort to make that LBD work best for floral and flirty-vibes season. If you already have a LBD that is plain or typically for winters with black on black details than Update it for Spring with some flirty details, such as: take it to the tailor and let him put some ruffle, straps, floral patches or tassel ties. And if your LBD already have some floral on it then what's better than this? And thanks to the balance of the pattern and color, a playful LBD is an ultimate choice and will remain approachable for evening while remaining completely appropriate for morning and afternoon.
Floral Dress-Spring Special
No matter if they are maxi dress or any other style, floral can work anyways when its spring! They are fun, flirty, have received a cool-girl edge as of late, and can be layered in many ways. Street style stars are wearing floral dresses with blazers, a graphic tee layered underneath, even a pair of chunky boots, or even with a costume-inspired jewelry. Whichever way you choose to wear yours, we bet it will look just perfect in this season. And, surely, you have to admit that you can't celebrate spring styling until you have fresh floral staples. If you love to dress up in a floral maxi, then don't shy giving it a new life with breezy tiers that add movement. It's better to go for palette and whimsical prints that make the dress a fitting choice for daytime events and if the dress is slinky silhouette, so it can easily translate to after-hours fun.
Checked or Printed Blazer
Blazer is all over, whether it's a checked one or the one with bold print, they are the key staple when to step into spring closet. Usually, checks are a huge trend for spring, but at-this-moment it's the plaid blazers that celebs and all stylish peeps are particularly fond of. The pattern makes elevating a tee and a pair of jeans very simple, and they are classy yet fashionable and versatile enough to take you from the office to party hours. It's a trend that is malleable and we can easily get on board with. Even, these fashionable blazers can work equally well with relaxed jeans and sandals as it does with a dress and heels, so be a fashionista and enjoy the ease—breeze of this season.
Printed Two-Piece for Smart Dressing
Don't panic, we know that we just mentioned above to have floral dress. But think about the opportunities of making variety or outfits with this two-piece, yes, they are uncountable and a smart way to stay dress-up without letting your wallet knows. While it might not be seem like it, a bold and beautiful printed two-piece set is a surprisingly staple addition to your rotation. A floral dress and floral or printed two-piece are totally different things to have. Not only does this go-to set make styling a no-brainer, instead you can get more mileage out of a single outfit by wearing the top and pants combining with other wearable of your wardrobe and create multiple outfits without investing much time and money.
Off The Shoulder Top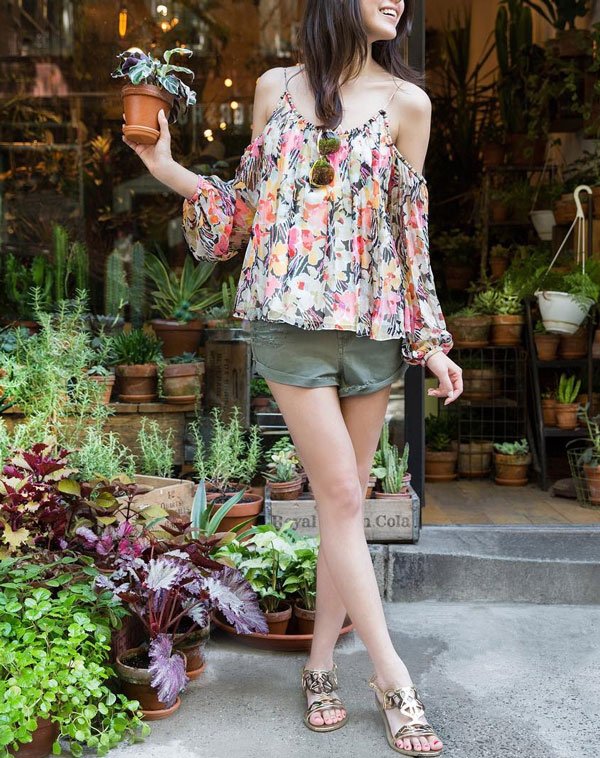 This spring season is all ready to give your white button-down a break and try some seasonal trend that is a shoulder-baring blouse instead. It retains the same crisp and clean vibe you are obsessed with when wearing white button-down, but the dramatic shoulder ties and ruffle sleeves add a beautiful feminine flair that's perfect for Spring. Whether you wear it with sophisticated trousers or tuck it into a pair of easy shorts. This piece is seriously one of the fuss-free favorite you'll reach for again and again because it's easy to carry and still look so-stylish.
Anything Pink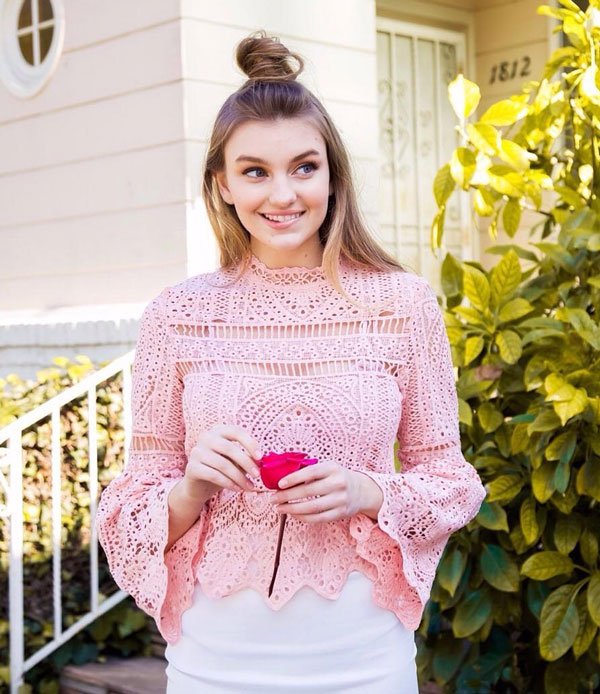 We can understand what you're thinking—pink? Are you really serious? Yes, we are, really! It's the new trend that will not only work in this year's spring but will also go well in summers. The softness and freshness of this color will only add oomph to your appearance. It's also a vibrant hue that brings new life to your closet no matter what variation you choose to purchase or wear it with, it will go well with almost any of the shades you already have. From ruffled shirts to cropped trousers, we guarantee you will love wearing this trend more often than you think.
Do tell us your favorite seasonal styling staples for a capsule wardrobe, we might be missing something. Just write down the name of staples in the comment section below!
Published On: April 13, 2017

↑