Shopping Guides & Articles
Baby Shopping Guide: Get Best Items For Your Kids
The baby's arrival is round the corner. Get ready with certain essentials that are must-have in every home where a new innocent soul is eagerly being awaited. This write-up is all about the guidelines for shopping items for babies and kids. However before proceeding, have a look on categories of such items:
Categories
From furniture and bedding to toys and Pampers to bathing essentials, the list of categories for kids and babies items cover many items. However I will divide these items in following broad categories:
Clothing:
The essential
baby clothing
include bibs, cardigans, sleepsuits, vests and daywear outfits. For kids however, you need gender-specific outfits as well. From skirts and tops to Jeans and pants and blouses to school uniforms the clothing for kids cover a broad range of apparel. June and January is a store that offers a hip and stylish range of baby clothing. Using a
June and January discount code
– you can buy these clothes for a splendid discount.
Bathing essentials:
You need washcloths, baby soup and shampoo, babies' hooded towels, cotton balls, bath tub for infants, rinsing cups etc.
Furnishing: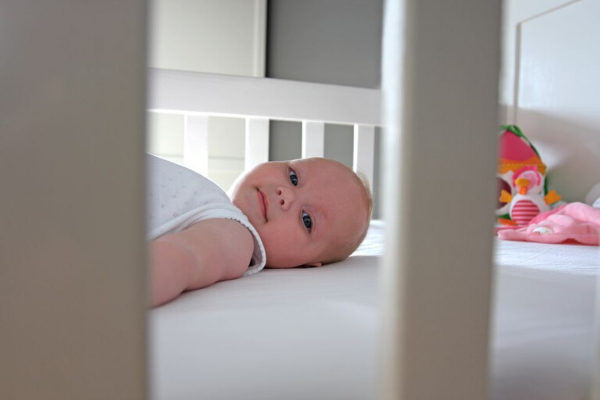 You need nursery furniture products like cot, co-sleepers, and crib mattresses for your infants. Once your little one starts walking, need for bedroom and playroom furniture also arises. At starting school and making friends, you have to upgrade your kid's furniture by adding several kids' chairs and an adjustable kids table for different activities like reading, molding clay and playing board games.
Toys:
The infants need toys that help using their senses .There is much available from teething keys to developmental bumpy balls and Peek a boo teddy bears to drum sets. The Kids however need somewhat mature stuff that help them develop their cognitive skills. The toys for their age group include educational toys, video games and outdoor games like sprinklers and playsets. Toys like a Colorful Abacus may prove to be both fun and educational. You can get this toy from
Toby tiger with 15% discount
by using a coupon.
Feeding:
Bottles (number of them), cleaning equipment, formula, newborn teats, cotton bibs etc. When solid food starts (4-6 months) one also needs plastic bibs, high chair and infant feeding bowl and spoons.
Now I present the shopping tips for baby and kids products:
Do Your Research
Like every other shopping, a little bit research is always beneficial. Browse online stores for comparison of similar products and consult the networks of mums for knowing the first hand experiences of mothers about using certain specifics. A lot of quality blogs suggest quality products, check list for essentials, sizing guides and practical advice that help grabbing functional products at affordable prices. So get help.
Keep The Child's Safety At The Top
No matter what product you are buying for an infant or kid, always check the safety feature thoroughly. Let's have a look on some points to consider:
Don't buy a drop-side crib, because the kid can get strangulated by getting wedged between the mattress and the side if the drop (Movable side) gets detached.
Always buy a cradle that is certified by JPMA (Juvenile Products Manufacturers Association).
Buy furniture with round edges or else use caps for sharp edges.
Check that fabrics used in toy are flame resistant and art material say nontoxic.
All battery operated toys must have safe covers for batteries duly screwed to avoid choking.
Right Toys For Right Age
The toys selection should be a wise decision with respect to age. An age appropriate toy ensures safety and required developmental role for a particular age bracket. Some important points one need to consider are listed below:
Don't buy computer games for kids below 2 years. This has been advised by American Academy of Pediatrics.
For infants buy toys for easy grasping as they try to reach an object and need better eye-hand coordination.
Toys that produce sound (but not noise) keep infants engaged.
Toddlers need to develop the motors and enjoy pretending the characters. Give them buses, trucks, Kitchen set and push and pull toys that include physical activity.
Don't Get Carried Away With The Tag "Educational"
The educational toys' industry is booming with a bombardment of products falling in this category. But not all of them perform what they claim. So just don't fall for those gizmos and gadgets that claim to sharpen the skills of your kids. Select toys that allow a child to use his imagination. Too much clicking of buttons limit this. Use open-ended toys like building blocks and arts and craft material. These can be used over and over again and differently each time.
Shop On A Budget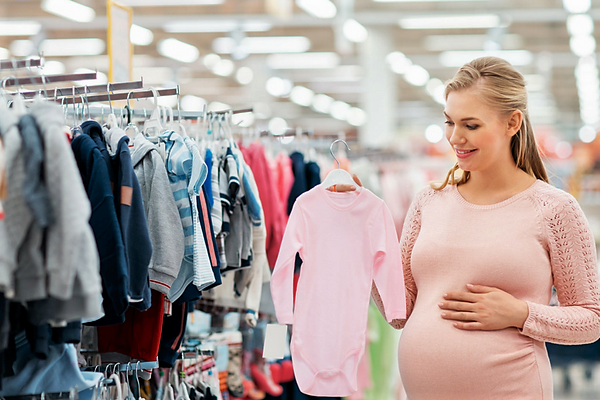 No matter you are shopping for newborns, toddlers or kids, there are money saving opportunities galore. See how you can save great:
Freebies: Join Baby clubs like Cow & gate Baby Club or Net mum's New Baby Club and get free samples of newborn nappies, sensitive wipes and a free cuddle cow toy.
Keep an eye on clearance racks: These sale events (both online and from brick and mortar stores) offer wonderful deals on fraction of regular prices.
Shop used items: Buy either from Craigslist or from quality consignment shops and take advantage of slashed prices. But never forget to check the products in person for quality check.
Collect coupons: The coupon loving parents take maximum advantage of enticing deals to collect all essentials for their babies and kids with great saving. A Black Friday or Cyber Monday (or any other holiday shopping event for that matter) further boosts their savings.
Go For Comfortable Products:
Here by comfort I mean comfort for both, the parents and kids. See some examples below:
A sleep sack (It's like a sleeping bag) is better than blanket as it keeps the child warm at night and there is no problem of child's kicking it off as happens with blankets.
Use loveys (Blankies, soft bears etc.) for soothing at bedtime.
Use slings to carry babies because they free your hands.
Get your baby some soft-fabric PJs with a Primary discount code.
Make Parenting Easier With Innovative Products
Innovation is a buzz word in all marketplaces and kids are no exception as well. There is a plethora of innovative juvenile products available in the market today that enhance safety learning and comfort for kids under 12. For instance, this innovative silicone Bluetooth wrist band alarms you when your child is out of range. These are just two examples of how innovative technologies help you in great parenting. Take maximum advantage of innovation in child growing.
Kids Fashion
Fashion is not for grownups only. Inspired by Zahara Jolie Pit (daughter of Tom Cruise and Katie Holmes) and Suri Cruise (daughter of Angelina Jolie and Brad Pitt), the Kids fashion is now growing in leaps and bounds. It is getting attention of designers as well. The giants like Chloe Little Marc Jacobs, Pinco Pallino and Suzanne Ermann are showcasing their Juvenile products. Not only clothing, the children are now styling in everything from hair to school supplies.
Don't Forget These Accessories
There are certain items which every mom must have when she has a newborn baby. These though do not fall under the broad categories described above are however must-have items for newborns. Here are these essentials:
A thermometer: rectal or under-arm.
Safety nail scissor.
Newborn diapers.
A humidifier for stuffy nose.
Health care and grooming kit.
No list of accessories can be exhaustive and one can buy items on need basis also.
Published On: December 10, 2019

Latest Articles
Popular Articles
Featured Stores
Popular Discount
New Trending Discount
↑