Shopping Guides & Articles
10 Hacks To Create Budget Friendly Kids Halloween Costumes
Right after October starts people go crazy with the Halloween ideas. It feels like a competition, who dresses scarier or whose decorations are crazier. This competition makes Halloween one of the costliest events. The decorations, treats and costumes put a pretty visible dent in your bank account. Costumes definitely are the costliest item in Halloween preparations.
Kids usually have wild ideas about how they want to dress up. Sometimes, affording the costumes of their desire can be difficult for the parents. As the kids grow their costumes become useless the next year. The issue is that many people don't have budget for Halloween. To celebrate a budget friendly Halloween, you need a plan for saving money on kids clothing.
Here are some tips to save money on Halloween kids costumes while letting them celebrate in style.
1.
Use A Costume That You Already Own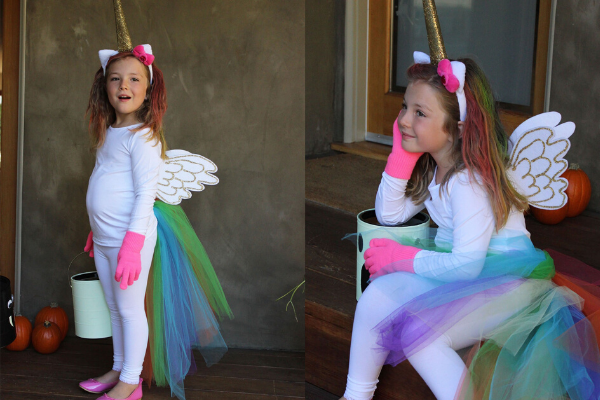 Sometimes there are already so many costumes in our closets and we don't know what to do with them. You can alter the costume you or your older child wore for the last Halloween to fit your younger child. By making little changes, you can put together a completely different look.
2.
Use Household Items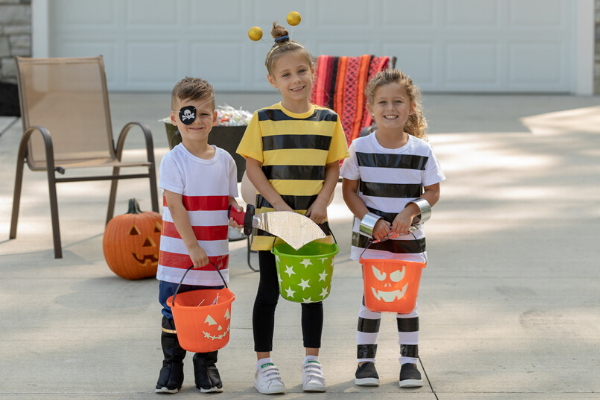 If you don't own any old costumes, you can use your household items to make a costume. Just look through your living space and see if you can find anything worth using. You might find lot of interesting things for your costume. This might help
saving money on kids clothing
.
If your kid is a harry potter fan you can create harry potter look by using a variety of things at your home. Give him a scar by using your maroon lip pencil. Your husband's specs can serve as those harry potter glasses, and your black gown can be the cape.
3.
Do It Yourself




You can put together a Halloween costume yourself. It is a great way for saving money on kids Halloween clothing. If you don't know how to sew you can still make a classy outfit for your kid. Look on Pinterest for the ideas you will find lots to creative easy to make costumes.

A simple cardboard, Styrofoam cups and any bright color paint is enough to make a Lego character. Glue all the things together cut three holes, two for arms on the sides, one for head at the top and open at the end for legs, paint it and your Lego Halloween costume is ready.



4.
Swap Costumes With Friends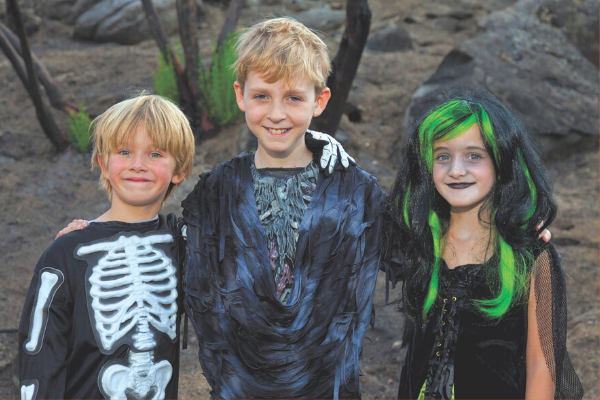 If your kid hasn't decided what he wants to be, you can exchange their previous costumes with your friends who have kids of the same age. This will cost nothing and your kid will get a new costume.
Also swapping costumes with other children is a great way of saving money on kids clothing as children grow out their sizes every year.
5.
Pool Resources




If you don't want the exactly same costume you friend kid wore last year you can pool resources.

Get together with your friends, ask them to bring all the odd items they have in their wardrobe, take your supplies and see what you can make with all the things available. Your friends might have the item that may complete your envisioned costume and you might have the right supplies for their costume.



6.
Limit Their Options




Limiting your child's options may also help in saving money on kids clothing, as it will also limit the expense and you will able to keep your budget under control. You can suggest your daughter to dress as red riding hood. To put together this outfit you only need a red hood and a wicker basket. Your son can dress as a superhero with just a cape and an eye mask.



7.
Be Flexible




Don't just let them decide a particular character. If they decide to be Superman you can give them all the superheroes costume options. This way, you can help them choose a slightly less costly outfit.

This also helps when you don't have time to put together the whole outfit, you can go to any store the last moment and pick any costume that you like and suit your budget.



8.
Use Coupons



If you are looking for a readymade costume, keep your eyes open for sales or coupons. Some stores give coupons when you shop till a specific price limit. Also there are many online platforms that offer digital as well as printable coupons. These coupons come handy when looking for a costume. Target and Wal-Mart often give coupons with 50% off.
Try to keep looking for the coupons on the internet to cut the cost of your
kids' Halloween costumes
. It is helps a lot in saving money on kids clothing.
9.
Shop A Year Early




You can also save money on kids clothing if you shop a year early for the supplies. Right after Halloween almost all the stores put sales on the Halloween costumes. If you already know what you might want to dress your kid up as next year, you can get the supplies a year ahead. Just make sure you get the right size for the next year.



10.
Buy From End Of Season Sales




Look for end of season sales. You might get what you need for your next year costume. You can get makeup items, hats or any kind of jackets you may need to create a costume for your kid the next Halloween, just keep in mind that your kid will grow so make sure to get one size bigger.

Halloween is a holiday everyone enjoys regardless of the age group but all the financial burden gets on parent's wallets. The costliest items of this festive season are the costumes. Follow the Above discussed tips for saving money on kids clothing for coming years. Check your closet before you head out to shop a Halloween costume for your child. You might not even need to spend a penny.
Published On: November 01, 2019

↑