Shopping Guides & Articles
Your Personal Guide to Heated Apparel Let Tech Keep You Warm
Winters are alluring and fantastic but the fun is sometimes ruined because of extreme cold and body inactiveness. Due to chilly winds, you might cancel friends' meetups and miss memories. However, it is important to prepare yourself for winters to avoid cold and flu scenarios. How to prepare?
This blog will give an elaborative account on how to prepare for winters by choosing quality-driven and appropriately heated apparel.
Let's dig into the guide to heated apparels.
Heated clothes are wearables that have a battery connected to it. The battery is rechargeable and eco-friendly. It comes in several forms like lithium ions powered with 12 V, carbon fibers, and to name a few. Ravean is a popular brand of heated apparel, you can buy
Ravean's heated jacket for a 50% discount with a promo code
.Numerous local and branded heated products are available in the market such as socks, jackets, slippers, boots, shirts, caps, and many more.
How Heated Apparels Operate?
Heated apparels contain tiny wires which are sewn in the fabric. These wires comprise carbon fibers or metal components such as nickel-chromium that can perform well in various conditions of heating and cooling cycles. These heating elements are connected to a battery. When current passes through these elements, it makes the elements heat up and reflects heat.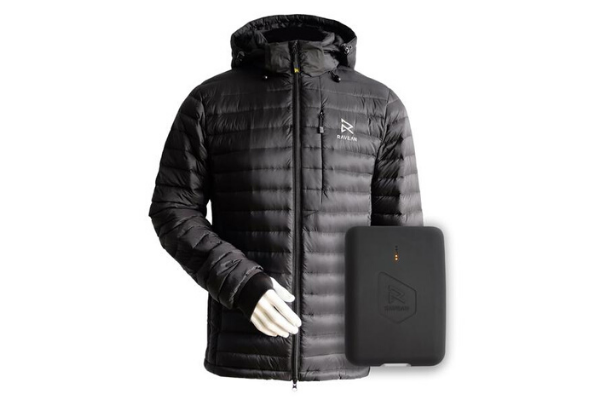 Most of the batteries come in a variety of three to four heating options which can be used to control heat. Most of the apparels come with three battery which is placed at effective positions in the attire. For example, a heated jacket comprises 2 batteries placed at the chest and one at back. Batteries are usually placed at the part of attire where heat would be distributed conventionally. The battery comprises two things; wires and heat pads. The quality of wires determines how long will the heat remain in the pad. The heating effects of heat pads vary from brand to brand. For example, a product of 7.4V contains 3 heat pads and last for 6 hours.
Are Heated Apparels Safe To Wear?
It is a myth that heated apparels can give electric shocks. The human skin will never get in touch with the wires. The wires are highly insulated, hence no cause hazard of electrocution. Even if the user touches the wire, he won't feel any current flow. If there is any breakage in the soldering of the wires, most of the jackets will automatically shut off to protect the user. Batteries are never supplied with a power that can cause excessive heating. I have listed a few safety tips for using heating apparel.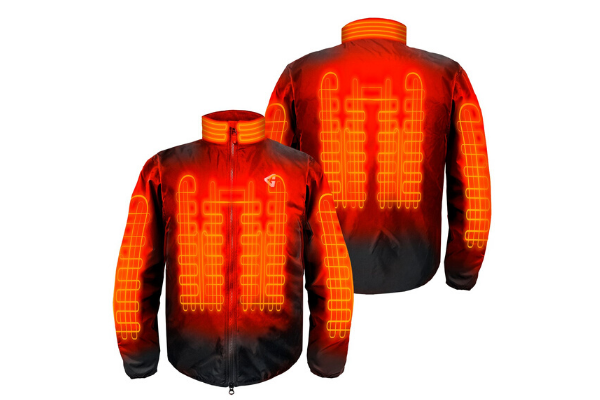 Check the battery type and quality before buying. Buying apparel with low quality and the cheap battery has the potential of battery burning.
Turn off the battery when not in use because it may burn the lithium ions.
DIY Heating Apparels
You can also design your customized heated clothes by following the easy steps below.
Step#1 Buy all the materials
These are the few mandatory items.
- 30ft of 30 AWG Teflon wire
- Some normal copper wiring (16 AWG)
- Connectors
- Fuse
- Fuse holder
- A thick sewing needle
Step#2 Threading the wire
Start threading the wire on your desired cloth. Plan the layout.
Step#3 Soldering the wires
Connect the wires to form a wire gauge.
Step#4 Adding a connector
Add a connector to the wire gauge.
Categories Of Electrically Heated Clothing?
There is a variety of electric heating clothing, ranging from shirts, jackets, caps to socks. You can pick them up according to the weather conditions. Heated jackets can be worn over shirts and pants. Caps can protect you a headache, winter injuries, and flu. Socks and slippers are a must otherwise you will have to face chest conjunctions. For example, citizens of the USA have to face harsh weather conditions especially in Alaska (-3.1 F) and Marquette 7.7 F. These people have to tolerate the long snowy days with can be a hurdle for your daily activities and healthy life. These heated clothing must be a blessing for them to counter the cold weather. If you happen to traveling to a cold region, buying a
BauBax traveling jacket with $10 discount
can be smart thing to do. Apart from that, the heated apparels are useful for snowshoeing, cross-country snowboarding, hiking, mountain trekking, and many more.
What Are The Best Women Heated Motorcycle Clothing?
Let me list out a few finest women heated motorcycle clothing.
Heated helmets
Gear Coax gloves
Heated pants
Heated over socks
Heated belt pouch
How To Buy Heated Apparels At Discounted Prices
First of all, create an account on couponing websites such as Groupon and Finder. Search for keywords of heated apparels and you will have a long list of brands that are offering crazy discounts, The Warming Store is one such example. If you want to purchase heated clothes with a
The Warming Store promo code
, you would get an amazing 10% discount.
Where Can I Buy Best-Heated Clothing?
Search heated apparel brands on the web and get linked to their pages. Their websites have full details of coupon codes like and winter offers on the home page. Also, get touched on their social media pages like Facebook, Instagram, and Pinterest. They offer discounts on free deliveries, 20% to 50% off, and future shopping. Subscribe to email notifications because a number of brands run email discount offers. One of my friends earned enough coupons on every deal that he bought free heated gifts. You can do the same to save your money to buy thermal socks.
I hope this blog will be helpful to everyone in search of an appropriate guide to heated apparel. I tried my best to provide you with the right information on how heated apparels work and how to buy the best-heated clothes at discount prices.
Published On: December 02, 2019

↑