Shopping Guides & Articles
Talented Artists Portray Their Pencil Drawings At ClothingRIC Competition
Pencil drawing is one of the fundamental and basic skills of many artists. The pencil is the medium which introduces artists to the world of art. Knowing how to draw with different types of pencils can help beginners expand their drawing skills. ClothingRIC carried out a pencil drawing competition in which many of the beginner artists contributed to their drawings.
Following are some pencil drawings of the artists at the competition. These drawings are mostly of pets such as cats and dogs. Hope you enjoy the drawings!
Hand-drawn monochrome image of a cute white kitty set in a vintage photo frame!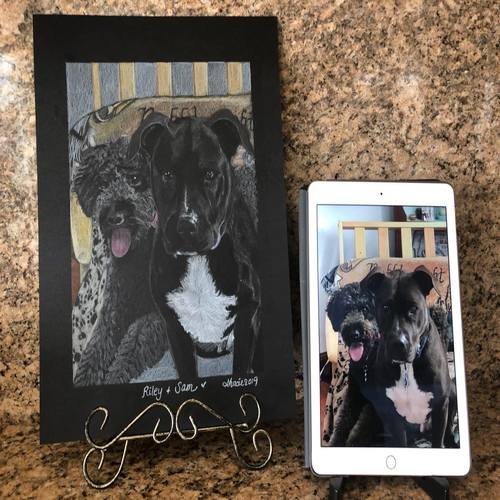 An image of two adorable pups, Riley and Sam, made with colored pencils and put in an old-fashioned frame to give it a more artistic aesthetic.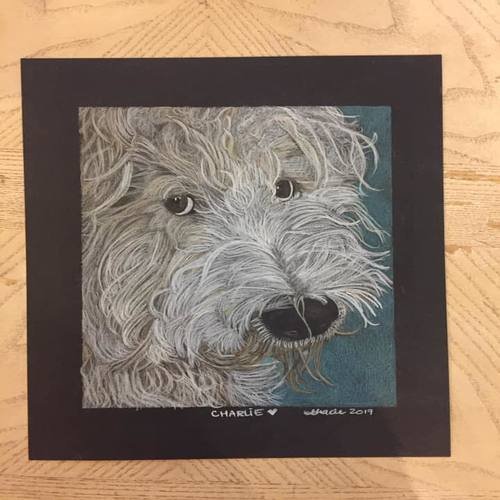 Hand drawn image of another delightful buddy, Charlie. Look at the details of the fur achieved by perfectly blended strokes of the white color pencil!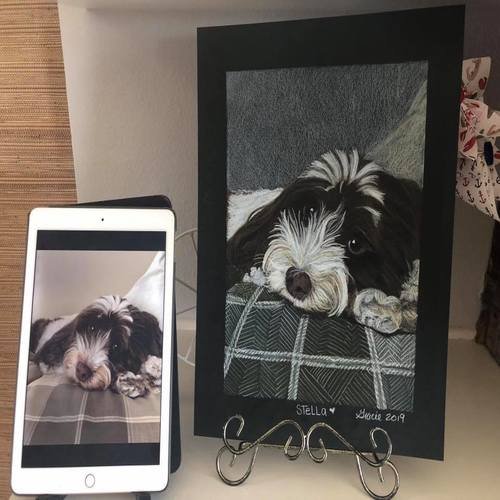 Meet Stella everyone! A detailed portrait of another puppy drawn perfectly with color pencils.
Vey realistic and detailed drawing of this English springer spaniel is made to perfection!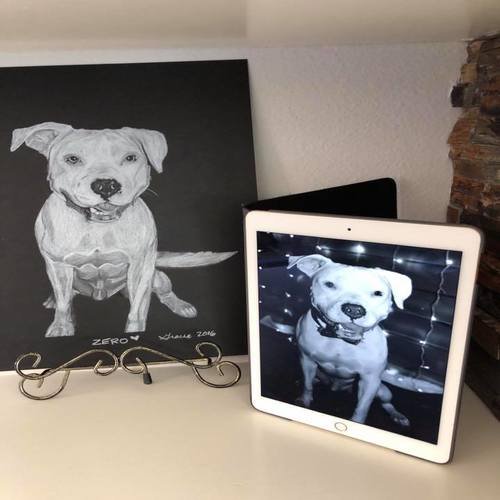 Another monochrome portrait of this sweet little Chihuahua drawn with white colored pencil and graphite pencil for details.
Look at this baby Siberian tiger, hand-drawn and colored to every last detail.
Who doesn't know where this image is from? The flying house from "UP" is drawn to perfection. All those vibrant shades of pink, purple, yellow, orange and red, make this image very lively and cheerful.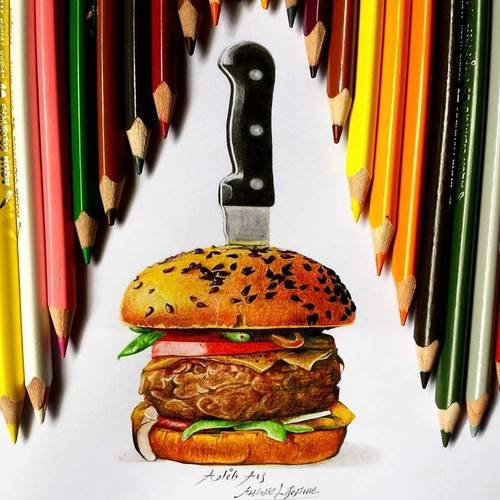 This burger is drawn and colored to perfection. Look at the details! From the bun to the patty, the cheese and vegetables to the knife, every element has been thoughtfully and creatively crafted.
Published On: June 10, 2019

↑