Shopping Guides & Articles
2016 Wardrobe Upgrade: 10 Hot Trends Every Twenty-something should Experiment With
It's that time of year again! To start afresh, set new goals and begin new journeys. And as we bid adieu to a wonderful 2015, it's time to get cracking on this year's wardrobe too. Now, I know what you're thinking - a completely new set of clothes every season or year seems way impossible. That's why you've got to be smart about it. Don't overhaul, but
update your wardrobe
to version 2016, with just a few additions. We're giving you the year's best trends that are super easy to incorporate into your regular wardrobe.

The Reefer Jacket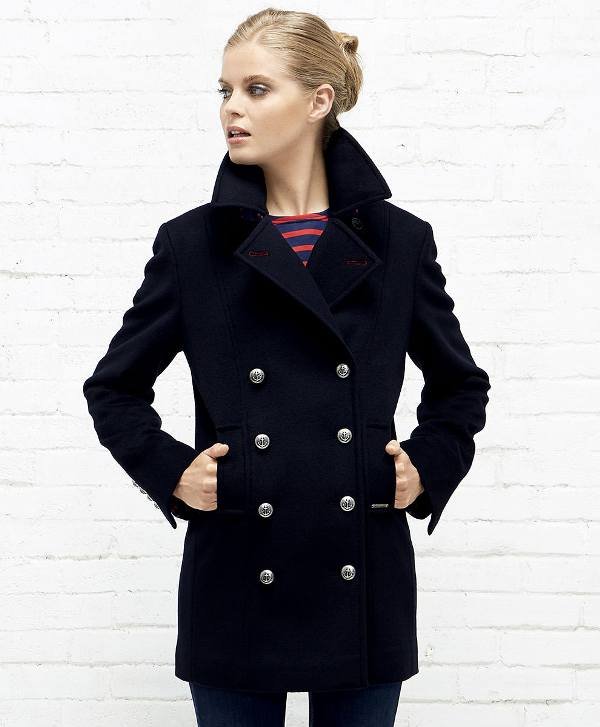 Photo Credit: boutique-saint-james
The runway's ode to its longstanding love affair with military trends - the reefer is back! This classic, trusty coat style is not just in vogue, but is also a sensible addition to your 2016 winter wardrobe. It's usually double-breasted, in a thick woolen fabric, and can be worn long or short. Chloe, Burberry Prorsum, Michael Kors, Nina Ricci and many more showed us the gazillion ways it's done. So pick your pick and get with this functional trend.
A Bit Of Ruffle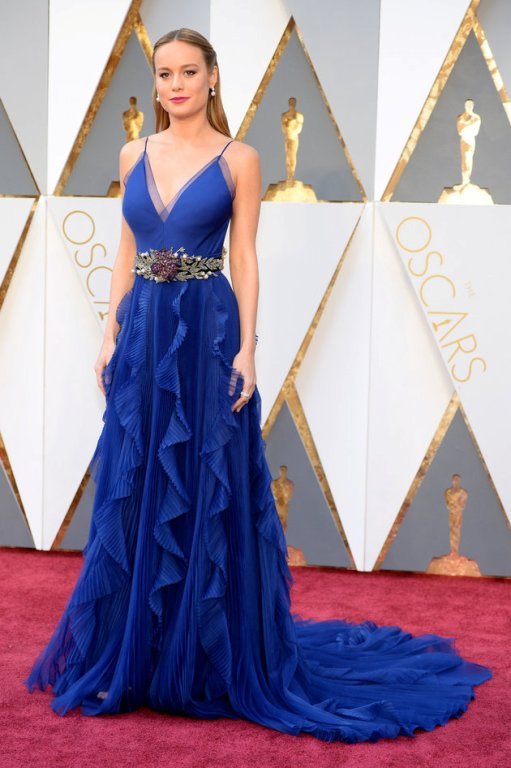 Photo Credit: huffingtonpost
Fiery Spanish romance and Victorian fashion are both back in 2016. So what does that mean for you? Ruffles, of course! High ruffled necks are what we're seeing most on the runway, but even skirts and sleeves with ruffles are definite must-haves You could keep it subtle with a hint of ruff, or go all out with a dramatic ruffled gown.
The Cold-Shoulder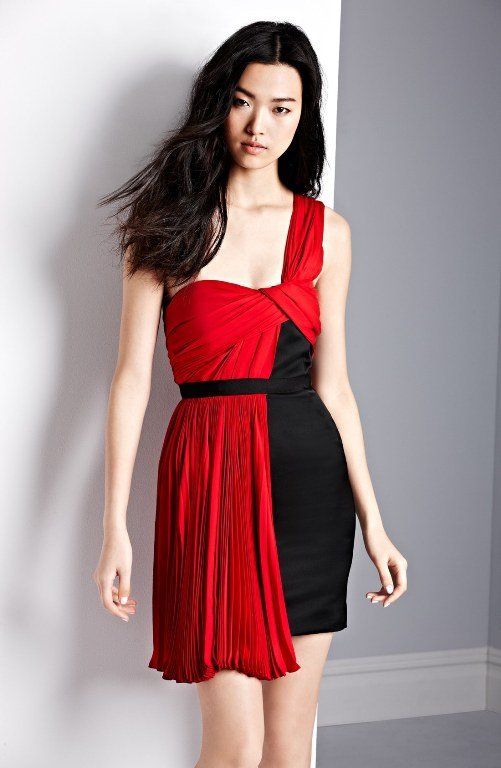 Photo Credit: lystit
This sexy and sleek trend sneaks its way back into fashion from time to time, and with good reason. This year, the X-shoulder has specifically taken the runway by storm, whether by Givenchy or Jason Wu. You can make it your own by choosing a jazzy cold shoulder top or dress for date nights or parties. Add to that a bit of ruffle and you have an uber-trendy outfit.
Clean White Shirts
Photo Credit: popsugar
Does this classic wardrobe staple ever go out style? We think not. But the creative geniuses behind designer labels are making it more interesting every year. '16 is no exception, with white shirts done differently by every designer. So there's no doubt here - you've gotta go out and get the most unique, yet versatile white button-down for yourself this year. This prized possession could be your solution for workwear, or a chic layered outfit for casual wear.
Puffy Sleeves
Photo Credit: shopify
Another trend from the archives, Victorian-esque puffed sleeves are here to mix things up. Expect a lot of this style to hit the racks of high street stores, following the lead of dozens of designers. An oversized shirt with puffed sleeves would be a great separate to play around with for formal and smart casual looks. You could also go with a fitted blouse with long puffed sleeves for a more dramatic look.
Orange: The New Black?
Photo Credit: lystit
We're not talking about peach or pastel orange. A saturated and vibrant orange seems to be the hue of the season, so prepare yourself. If you like to play with color, this is a great opportunity to experiment with tangerine colored tops or a dark orange dress. Don't worry too much if your palette is more muted and subtle. You can always introduce this color in pops, like on an infinity scarf or a pair of statement earrings.
All-Suede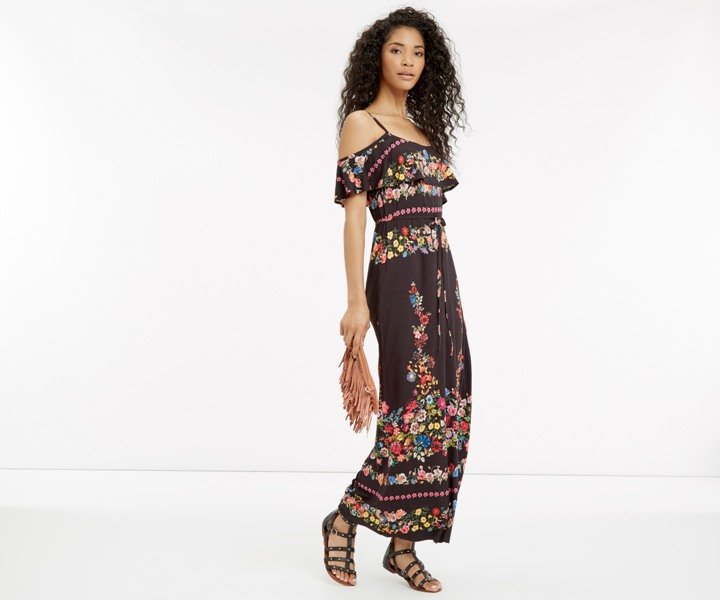 Photo Credit: edgesuite
We told you the 70s are back! And suede has hit the big time. Not just on footwear, accessories and trims, but on whole outfits. So this coming year, you've gotta own at least one all-suede statement outfit. We recommend you follow this 70s trend through and shop for a midi or maxi suede dress, or maybe a fringed suede jacket. What a time to be born!
Rich Velvets
Photo Credit: cloudfront
Ooh la la! Picture it: a midnight blue velvet jumpsuit. A velvet dress in deep violet. Yes, this ultra luxe trend needs to be in your wardrobe come 2016. Choose your velvet pieces well, and they could be your show stopping outfit for a big event. You could also sneak in some velvets into your regular party wardrobe, with a cute velvet turtle neck crop top or a velvet mini.
Folk Prints & Fringes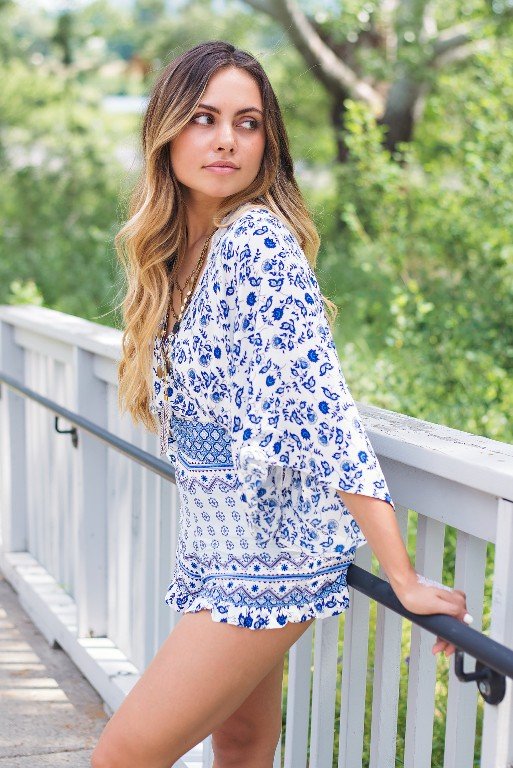 Photo Credit: shopify
Don't say goodbye to boho just yet. To add to your existing collection of traditional prints in breezy silhouettes is yet another 70s-y trend. Folk printed tunics and dresses, combined with subtle fringe trims— that's what you'll be seeing in most stores. Stock up on a few variations of this trend, and your spring wardrobe is already strong.
Something Futuristic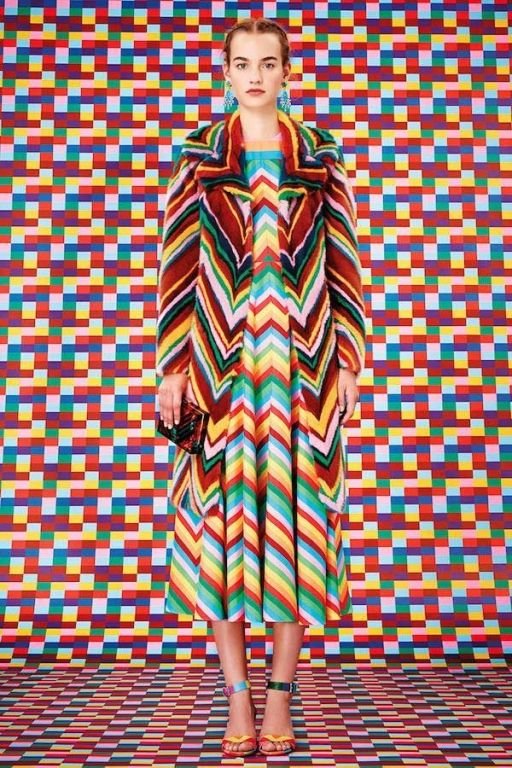 Photo Credit: pinimg
It's time for you to step out of your comfort zone. 2016 is going to be a year full of progress— and, apparently, fashion-forwardness too. Look out for new age fabrics like vinyl and neoprene and prepare yourself for psychedelic prints galore. Go crazy trying to figure out how to fit this exciting trend in your wardrobe. Maybe a printed sweatshirt or a neoprene bag.
So it's pretty clear then. This year's trends are telling us to be nostalgic, while looking forward. To be bold and fierce, with just the right amount softness. What are you waiting for? Draw up this year's shopping list and get ahead on your stylish wardrobe game.
Published On: June 22, 2016

Latest Articles
Popular Articles
Featured Stores
Popular Discount
New Trending Discount
↑