Shopping Guides & Articles
Fabulous Ways to Celebrate Mother
Every year, on the second Sunday of May, the day is dedicated to celebrating mothers around the globe. This special day is not just about showing gratitude to the woman who brought you in the world, but to show your endless love to her. After all, it's your mother who has been your one strong pillar throughout regardless of your behavior.
She holds your hand when you complain it hurts and shoos the pain away. She makes sure you always have at least one person cheering you on; her own self. These are just a few of the recollections that you may have of your mother. But, in truth, she's given a lot more to you than just these vague memories.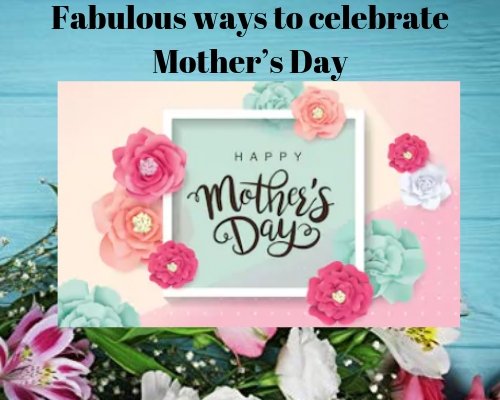 There is nothing in the world of art like the songs mother used to sing.
Which is why it only makes sense that you give a drop back from the ocean of love she's given to you. And how can you do that? By respecting, supporting, loving and understanding her each day but also by not missing a chance to do something special for her on special days.
So, for
Mother's Day
this year, plan beforehand how you can make the day more beautiful for her. Need some ideas? Here's a list of them to help you out:
Give her a day off
Running around the house making sure everything is in order, homemaking is a job that is often undervalued. Neither is it paid, nor does it bring any promotions. Which is why as kids, it is your responsibility to give your mother the same attention that she gives to you. So that she knows that none of her efforts have gone in vain. How can you do that, you ask? By giving her a day off!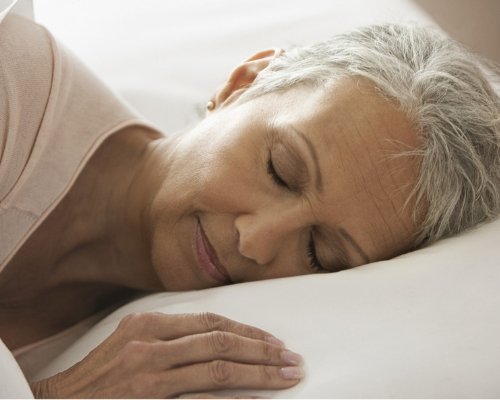 My mother is a walking miracle.
Wake up in the morning and get everything done for her. She doesn't have any proper holidays anyway and a break from house chores, at least once in a year, isn't too much to ask for. Trust us, she'll love the effort and the free hours which she would be able to dedicate to sleep.
Cook her a meal
They say the gateway to a man's heart is through his stomach. Well, guess what? You can win anyone's heart by cooking them a meal! Sabrina's aunt Hilda has taught us that very well. Give your mother a delicious breakfast on Mother's Day. You can either order breakfast from a restaurant she loves or bakes her something special yourself.
Motherhood: All love begins and ends there.
Don't forget to write down a message on the plate for her. For instance, you can write a love-you note to mum on her plate with a sauce. Or you can make a heart-shaped cake for her. If all that seems too tricky, simply attach a note that reads your sweet message.
Surprise her with her favorite dress
No matter how old they get, women always harbor love clothes and shoes. And this is exactly why you shouldn't miss the chance to celebrate Mother's Day by handing a surprise present to your mum. You can gift her, her favorite brand's shoes or buy her a lovely dress in the color and design that suit her best. Don't forget to pack the gift too!
With what price we pay for the glory of motherhood.
If you want to make her feel very special by giving her expensive gifts but you're short on cash, don't fret. Be smart and purchase beforehand in the sale season. Or simply use any available coupons or promo codes. Know that at the end of the day, it's not the price but the present that matters.
Take her out for shopping
If you're not quite sure of what you should gift your mum, let her decide for herself. You can take her for a shopping day out and let her pick what she wants. Remember to not let her pay the bill herself. Most mums have this habit of sticking at home, surrounded by all the many little things that are on their to-do list.
All that I am, or hope to be, I owe to my angel mother.
This means they hardly ever get the time to spend the day shopping. Which is precisely why you need to treat your mother to a shopping spree. You can save up for the big day months prior to May, so that paying from your pocket doesn't make you dread. You can shop for your mother's from J.Jill, and by using their discount code you can get an amazing discount.
Throw her a party
Remember how your parents would throw you parties when you were a kid so that you didn't feel left out? They wanted to give you all the love and attention in the world. Now that you're grown up enough, it would be a sweet idea to return the favor. You can throw your mum a small surprise party and arrange a small family dinner at home.
A mother's arms are more comforting than anyone else's.
If your wallet can manage, it would be better if you can invite her close friends and immediate family as well. Growing old can be a lonely experience and having loved ones surrounding you once in a while can feel really good.
Try hand painting with her
If your mother is an artistic soul or just someone who loves staying connected with her inner younger self, hand painting with her can also serve as a great way to celebrate Mother's Day. For this, you and your mother also don't have to leave the house. You can simply make arrangements at home, you'll need art supplies and all, for painting one another's hands at home.
The natural state of motherhood is unselfishness.
Spending fun time with her children doing something so random, and not at all burdening can make your mother feel less stressed and more joyful. After all, it's these little moments of shared love that make bonds stronger.
Treat her to lunch or dinner outdoors
The ambiance at a good restaurant or food outlet can work wonders to make you feel refreshed. And not to forget, the aroma of your favorite foods doesn't ever cease to delight. Which brings us to this; you can also give your mum an enjoyable Mother's Day by taking her out for lunch or dinner to eat something that her taste buds love.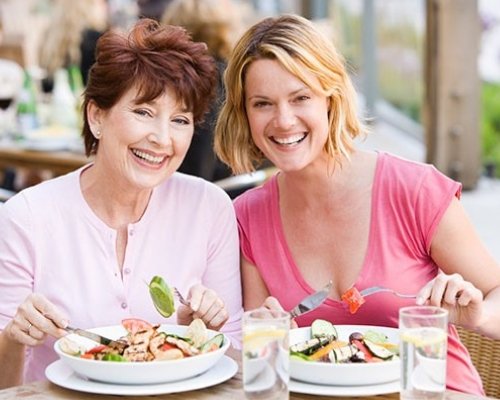 Children are the anchors of a mother's life.
The experience is sure to make your mother feel happier. Did you know, even research backs this? According to a study, eating out makes you feel better because you're spending on experience and people feel happier when they spend on experiences.
Key takeaway
Mother's Day falls on May 12 this year, and you better be sure to celebrate this day with love and presents for your mother.
The best place to cry is on a mother's arms.
If you're lacking in the ideas department about how you can make her feel special on her big day, know that you can take her on a dinner, give her a surprise gift, arrange a party for her, try hand painting with her or simply give her a day off. It's only fair that you give her a tiny effort in return of all that she's done for you.
Published On: April 20, 2019

Latest Articles
Popular Articles
Featured Stores
Popular Discount
New Trending Discount
↑