Shopping Guides & Articles
The Lesser Facts Of The History Of Halloween
Halloween is an international festival celebrated annually on 31st October and this year, 2019, it is scheduled on Thursday. It is originated in the ancient Celtic festival of Samhain where the habitants would lit the bonfire and wear special costumes of ghost looks. In the eighth century, Pope Gregory III titled 1st November as a Saint Day in the memory of all saints. In the history of Halloween, it was celebrated with several names like one of the famous was All Hallows Eve. This holiday now includes several rituals and activities like trick-or-treating, lighting lanterns, family and friends gatherings, and not to forget, unique costumes and eating desserts.
So crave up some pumpkins, put out some candy and use
Halloween costumes coupon codes
to get some kick-ass attires as we're about to explore the history of Halloween.
Primitive history of Halloween
Halloween belongs to the people of Samhain which used to reside in the area now known as Ireland, 2000 years back. This day was associated with human death and the beginning of chilled and dark winters. Celts believed that a month before the New Year the line of the limit between the livings beings and dead souls starts getting blurred. On 31st October, the dead souls return to meet the Earth. They also believed that these spirits help the Celtic priests (Druids) to make prophecies. These predictions were helpful for them to peacefully live their dark and fearful winters.
The main commemoration of the night was to set up bonfires with friends and family to burn the crops and sacrifice the animals. Celts believed that such practices would honor their deities. If you're concerned that
Kid's Halloween costumes are getting too adult
now, you wouldn't have enjoyed 31st October among the ancient Celts. These people use to dress up with animal heads and skin and used the bonfire to survive the harshness of winter. Late after the night, they re-lit their bonfire and enjoy the warmness throughout the season.
In 43 A.D, the history of Halloween got more diverse as the Romans annexed major territories of Celtic land and rules there for more than 400 years. The combined their two Roman festivals with the Celtic celebration of Samhain. Romans chose a day from late October and named it Feralia in the memory of all dead people. The second festival was to honor the god and goddess of Romans by fruits, especially apples. These festivals mixed with Halloween celebrations and now, we have a tradition of bobbing apples.
All Saints' Day
This day, popularly known as All-Hallows or All-Hallowmas, has a significant place in the history of Halloween. Pope Boniface IV dedicate 13th May to remember the sacrifices of all the Christian martyrs in 609 A.D. A Catholic feast was arranged in the Western churches as an All Martyrs Day. Later, Pope Gregory III shifted the day to 1st November and culminated the remembrance of the sacrifices of both Saints and Martyrs. By the 9th century, the Christianity religion started dissolving in the beliefs of Celts. In 1000 A.D, the churched dedicated 2nd November as a Soul's day. The Soul's day was celebrated to honor the dead by the same way of lighting the bonfires, doing parades, and wearing attires of saints, ghosts, angels, and devils. All this was the precursor to the
fantasy Halloween costumes
that we have today.
America gets invited in the history of Halloween
The celebrations of Halloween were only limited to the colonies of New England, Maryland and the southern part because of the orthodox beliefs of Protestant belief systems. When the customs of European ethnic groups and American Indians combined, a new version of American Halloween was initiated. It included a variety of celebrations like play-parties and people would arrange a meetup to share the stories of dead and ghosts.
The beginning of the nineteenth century marked the immigration of Irish habitats in America and they started celebrating Halloween with great zeal.
How trick-treating became a special ritual in the history of Halloween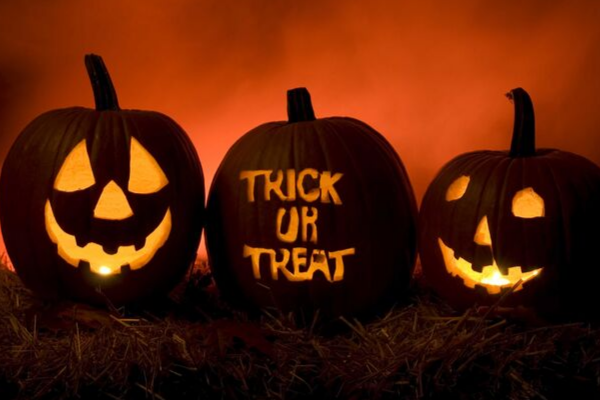 Americans gave a new trend to Halloween by adopting European traditions. They used to share
classic Halloween costume ideas
and go to towns in search of food and sweets. It is commonly known as trick-or-treating. Women of those times used to do tricks with yarn and apples to guess the name and appearance of their future husbands. In the late 1800s, Americans called Halloween as a public holiday for community and family get together. After that, Halloween parties became a common festival and was happily celebrated in parties by adults and children. At the beginning of the twelfth century, Halloween beings to lose their spiritual and religious sentiments.
Halloween parties
In the 1920s, Halloween became a community-centered holiday where parades and parties were commonly taking place. It included featured entertainment in schools, colleges, and pubs. Trick-or-treating gained more popularity as families used to treat children with sweets instead of getting tricked. Halloween now is the most vital holiday for Americans after Christmas and they annually spend $6 billion on Halloween celebrations. The
spirit Halloween discount codes
make it easy and feasible for Americans to buy festival stuff at discounted rates.
Other crucial Halloween rituals
Soul's day:
It was a part of Halloween celebration where poor citizens used to wander from place to place in search of food. People used to provide them food and sweets in return that they will pray for their departed souls.
Black cats:
In middle ages, black cats were associated with cursed witches. People were asked to crossing paths with them.
So, here the history of Halloween comes to an end however, Halloween continues to grow as a key spiritual and fun festival. For those who want to enjoy the festival with the same zeal and happiness, I have good news for them. They should avail the
October 2019 Halloween coupon codes and deals
to purchase fancy clothes, accessories, and groceries for the festival. But hurry up as 31st October is almost here.
Hope, this Halloween will be a spiritually reviving and peaceful festival for you!
Published On: October 02, 2019

↑