Shopping Guides & Articles
First Date: How to Avoid Being a Hot Mess
Finally, you have found a man you like and planning to go on a date. It must be new beginning and by having butterflies in tummy, most probably you start planning too much about your looks and styling. But, Wait!! Do you remember the phrase, "First Impression is the last impression", keep it in mind while getting ready. Tho, it's actually not correct in all scenarios, but still has power to flatter someone with your style and class. It's obvious that you want to
look simply sensational and perfect
, but may be thinking from where to start. Don't worry, just follow us!!
The main important factor on first date is how you dress-up yourself. It's simple yet tricky and know-how about latest trends is important. But it is also important to
select the dress
which suits you the most and you feel comfortable in, as comfort comes first. If throughout the date you are not at ease, then Sorry!!! you haven't selected the right dress. Great dressing-sense is one of the best ways that can instantly make you look more attractive and presentable.
In order to give you helping hand in selecting a wonderful outfit for a first date, we have gathered some outfits that will make you look stunning!!
Avoid Wearing Too Tight or Too Short!!
A lot of women think that the shorter & tighter the better, but surprisingly flowy mini or midi dress looks incredibly sexy. But when you are wearing flowy dress, make sure that it should accentuate your waistline, and guess the body silhouette under the flowy fabric. If you know your men's favorite colors so go for it. On the other hand, if you are going for a powerful color to catch his attention, we don't recommend RED color, it may look too much. But if you feel that red suits you the best then go for burgundy or lighter side of red's shades. They are as sexy as red, but not too screaming.
Where to Shop The Style!!
Shop Spring
Shopspring.com has a remarkable sales section; you can find really good pieces there. If you don't like anything there, then do try the coupon codes to have a bombastic look with utter-most discounts.
Max Studio
These stores have great collection of flowy short dresses and other styles too. Usually, they offer Coupon Codes for having great time at check out. Do search for the coupons before you make purchase.
Great Bottoms can Make You Rock the Date!!
One of the much loved outfits by men is fitted jeans. Pair of good-quality pencil jeans is as sexy as the mini skirt, and for you it's may be most comfy one. You can also choose printed or floral pants that look adorably-sassy. Don't be afraid of wearing colors or floral prints, just wear them with confidence. It's the simplest way of creating a casual but interesting look, and can be paired with flats or heels, whatever you feel comfortable walking in. Wear a flowy, tunic or any other comfortable shirt; and a blazer can add superb-charm and class to your appearance.
Where to Shop The Style!!
Hudson's Bay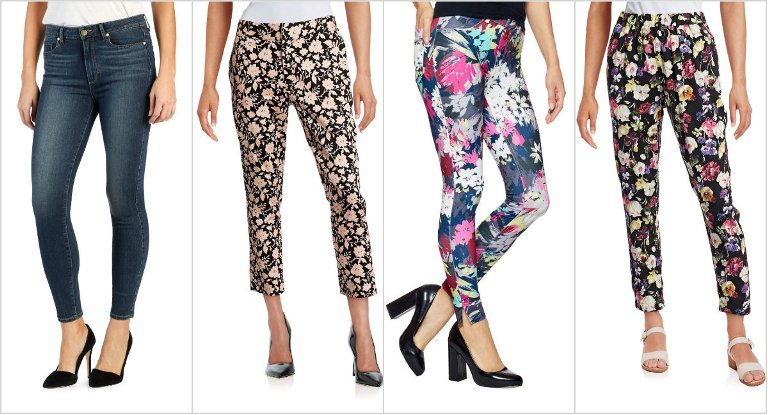 At Hudson's Bay you won't only find pants, but other clothing and accessories can also be purchased from them in reasonable price. And for best discounts, do try their most wanted coupon codes and stay cool with latest trends and styles.
Show your Curves-but Don't Show Off!!
One of the best options is a bodycon midi dress. It accentuates your waistline and hips, you can show your attractive legs perfectly. Figure-flattering options are always the way to go and men typically prefer it. In this case, what can be better than this outfit which is made with subtle sexiness in mind?? If you want to pair it with legging, so go for it. Have heels, and there you to make your mark in the very first meeting!!
Where to Shop the style!!
Honor Gold
These dresses and many other designs, cuts and variety are available at Honorgold.com in reasonable price. You can also get coupon code for having
remarkable discounts
on your purchase.
Be Modern yet Classy!!
Pick the striking Jumpsuit which leaves a lot to the imaginations, but still packs a punch. Who knew that the idea of going on a date in jumpsuit would be this much elegant, do try it. It doesn't matter either you are going on a dinner date or lunch one; jumpsuit can tackle all the timings and places you are going too. Pair it with block heels and you are ready to impress him on the very first date.
Where to Shop the style!!
Bebe
So, before picking any of the dresses or ideas, be clear about what type of date it's going to be (casual or fancy, etc.) Always focus on your best features, and undoubtedly your accessories and shoes also play a vital role in your personality, be choosy in that area too. Make sure that your clothes fit you properly and avoid over-doing things that make you look messy.
Last Words!!
Men always love to see their women in outstanding attire, which suits her and make her look more attractive. They like if you show some skin and body, they even like sexy silhouettes, but not too sexy. They actually love the game of dresses which shows enough and hides enough. They tell they like natural beauty without makeup, but pick girls with makeup and polished hair, so girls stay up-to-dated. Often, try to be little of surprise to him. And for that you can surprise him by wearing something extraordinary in which he hasn't seen you yet.
Published On: August 03, 2016

↑