Shopping Guides & Articles
Melissa Mccarthys Awesome Store And Collection
We agree that wearing black for a perfect chic look at office, on a casual day, and for any event is convenient and reveals no secrets of your weight gain, but do you think by filling your wardrobe with all black will help you look gorgeous every time??? No, everyone might have already noticed that you are using the tricks a little too much and they have become quite obvious now. So what to do for a fashionable and ready-to-go closet for anywhere??
Melissa McCarthy is a place to go for plus size women who are looking to build a capsule wardrobe. Since, we have recently emphasized on quality and statement clothing in a capsule wardrobe in the past too much, it was hard to not feel the pride when
Melissa McCarthy's wonderful store joined our list
. The store that has been receiving quite much attention for its positive vibe for big gal's style, is amazing with the prices too. Here are some options, we would like you to look at in the most sought after store in US.
Polished Look for Office!!
Pencil Skirt with Draped Top
No matter what the season is, this beautiful outfit will surely make you look stylish. The diamond-patterned top with high-low hem will complement the beauty of enchanting garden print high-waist pencil skirt. The solid color flow top and fitted bottom will enhance your shape and curves properly.
Ponte mid Calf Flower Pencil Skirt price: $79
Draped Front Blouse price: $89
Add Colors to Work-look
The slender shaped denim is a must have in your closet and so the bright color pullover top. If you have these two pieces then on most difficult day of selecting clothes you can rely on them without a second thought. As we are mentioning this for your oh-so-good work look, it is safe to say that wearing a lightweight georgette layer will add contemporary glamour to your office-look. The open front style of this cover up has a relaxed silhouette with long sleeves and pointed hem. It can be paired up from a sassy swimsuit to the LBD.
Georgette Floral Cover Up Price: $68.60
Colored Pencil Ankle Jean Price: $89
Banded Neckline Top Price: $58.80
Be Casual and Cool-altogether!!
Stay Unique with Comfort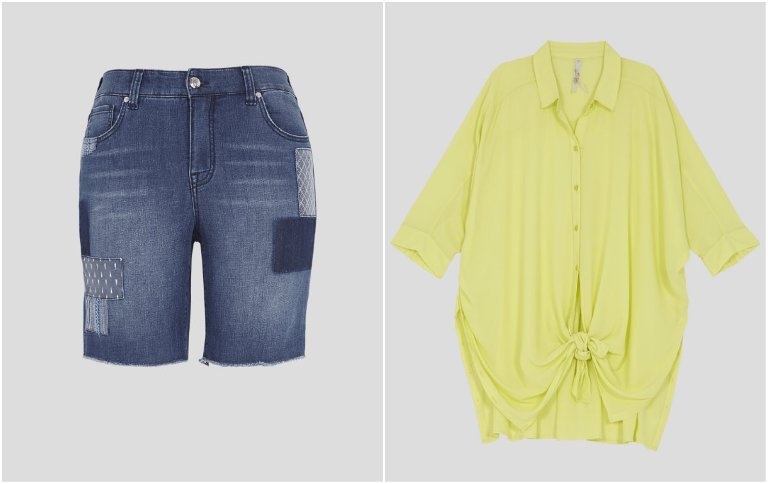 These denim shorts can be the most unique piece of your closet thanks to the patchwork detailing and faded blue wash with frayed hems for sassy and casual feel. And nothing is better than this lightweight relaxed fit blouse in sunny lime color to pair this short, the split sides are a perfect cut to wear for summers.
Button down Boxy Blouse Price: $89
Patch Short Price: $84
The Eye-catching Casual Wear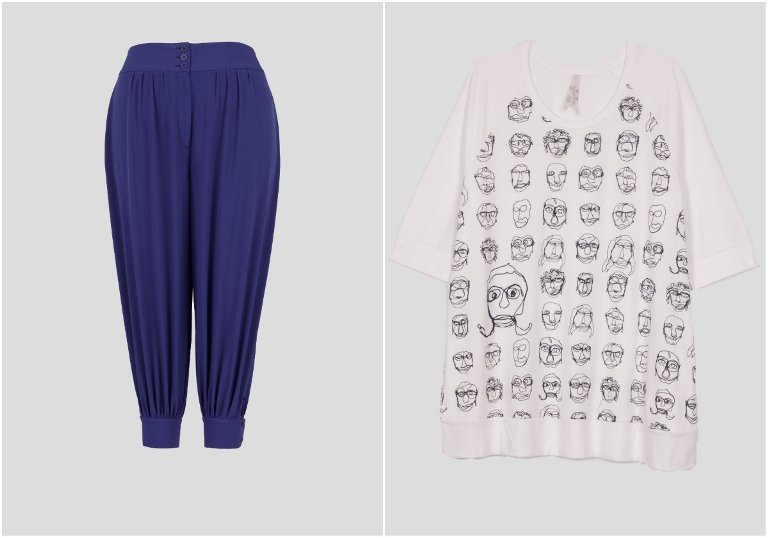 This tank top with print of sketched faces, three-quarter sleeves, and side seam pockets enhance the laid-back, relaxed and cozy feel. It gets more cool by adding the right cropped pants with soft pleating and cuffed ankles keeps you fit and comfortable all day long. Pant also has front pockets for a stylish finish. Both pieces are ready to make your casual look rock!!!
Cropped Woven Cuffed Pant Price: $75.60
Raglan Tee Price: $17.70
Spiffy Outfits for Events!!
Go Modern with Events Dressing
Jumpsuit, Yes!!! Now-a-days this apparel isn't only appropriate for a casual wear but the dramatically changing fashion scene allows you to stay effortlessly chic with a class by wearing one-and-done jumpsuit. The alluring surplice design on top and the cinched waist is the best way to flatter your curves. Whats more interesting is that it's now available in discounted price.
Modal Mix Jumpsuit Price: $35.40
Be Gorgeous with Pastel Print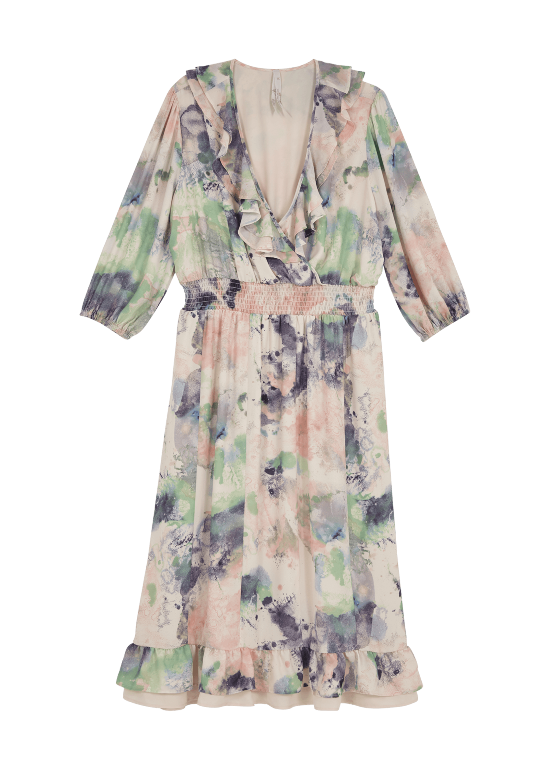 The fluttery heighten hem and ruffled-flounced neckline with beautiful print makes this maxi extra ordinary. Just add right amount of trendy jewelry and a pair of most trendy footies, and there you are with the perfect look for any dinner date to cocktail party to birthday party or any other occasion.
Flounced Neckline Cloud Dress Price: $129
What's the Specialty of MelissaMccarthy??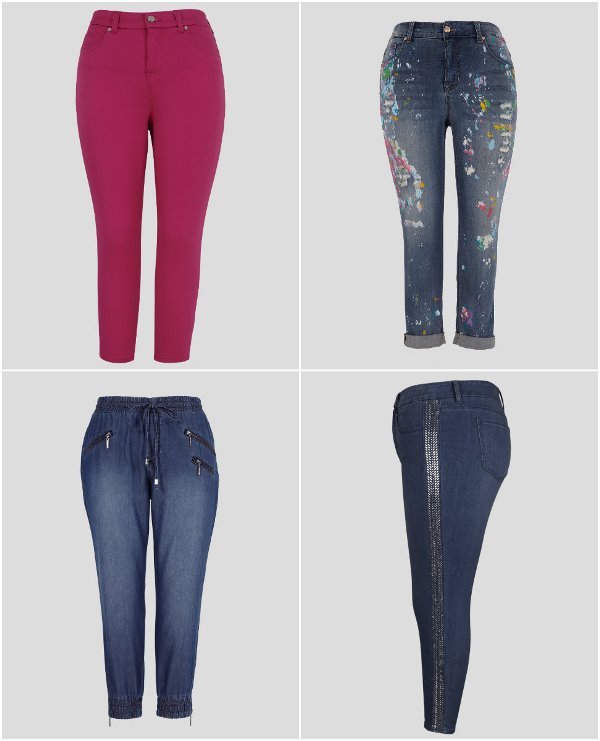 The most comfortable and most wanted piece of every wardrobe is classy and most reliable pair of denim and undoubtedly their collection of denim is simply mind-boggling. You just name the shade or cut and the store have it. From slim flare to flare to slim boot to signature boot cut to pencil to skinny to girlfriend and lots more variety available with the huge sizing range. From petite to the plus size they have all sizes available and with all the details that a designer store flourishes.
In case you fear losing the hold of budget at this celebrity designer store, we would welcome you to explore the best and limited time coupons of Melissa Mccarthy.
Published On: July 12, 2016

↑