Shopping Guides & Articles
Shoppers, Get Ready for Sensational Early Access to Nordstrom Anniversary Sale
Looking to shop some religiously awesome savings without stepping out of house? Is that's the case, you are in luck! Spend this weekend in amusing way by saving some serious cash on trendy and stylish pieces you have been eyeing up. Whether you are planning to waste time on a car ride or having a barbecues, be sure to keep everything aside and get ready for a roller-caster-ride of huge discounts.
So, what's cooking, you ask? And we are excited to answer your question. Its time of the year when Nordstrom celebrates its anniversary, but it's more special this year. As they are offering some early bird discounts to its card holders.
Special Offers to Nordstrom's Cardholders on Anniversary Sale
Right now, customers who are Nordstrom's cardholders, they can start buying discount products eight days earlier than everyone else to save big on their favorite designer collection. Early anniversary sale have already started from 13th of July and will be end on 20th July. And then the real sale began from 21st July to 6th of August, where cardholders and customers without card can shop same discount. Advantage for cardholders is: They will have advantage of grabbing their most loved products easily without having a thought of losing those products.
Normally, Nordstrom debit and credit cardholders grab two points on per dollar purchase. And once customers accumulate 2,000 points, they will receive $20 Nordstrom Note that point-holder can spend on anything available Nordstrom stores. But, at Nordstrom Anniversary Sale moment has more discounts and chances to save for its card holders. So, while the sale is going on, Nordstrom cardholders will be receiving 10 points on each dollar they spend purchasing sale items. Now that's a THING!
How Customers without Nordstrom Card Can Relish Anniversary Sale?
Whether you are a Nordstrom cardholder or not, it's the situation where you can't afford to miss a thing. Nordstrom Anniversary Sale for everyone will start from 21st July that will end on 6th of august. So, customers without having Nordstrom debit or credit card can also shop the sale. As, these auspicious discounts are difficult to find, so keep your wallets ready as it's better time to stock up on all the latest trends and classic pieces as well.
Be ready to scoop up these hottest discounts, before the rest of the fashion world gets at 'em, be smart and fast shopper. Here we have listed down some of the tempting pieces from Nordstrom Anniversary Sale:
Merino Wool Serape Wrap
Sale Price: $244.90
After Sale Price: $368.88
Crescent hoop Earrings
Sale Price: $16.90
After Sale Price: $26.00
Handkerchief Sleeve Blouse
Sale Price: $52.90
After Sale Price: $79.00
Makayla Maternity/Nursing Dress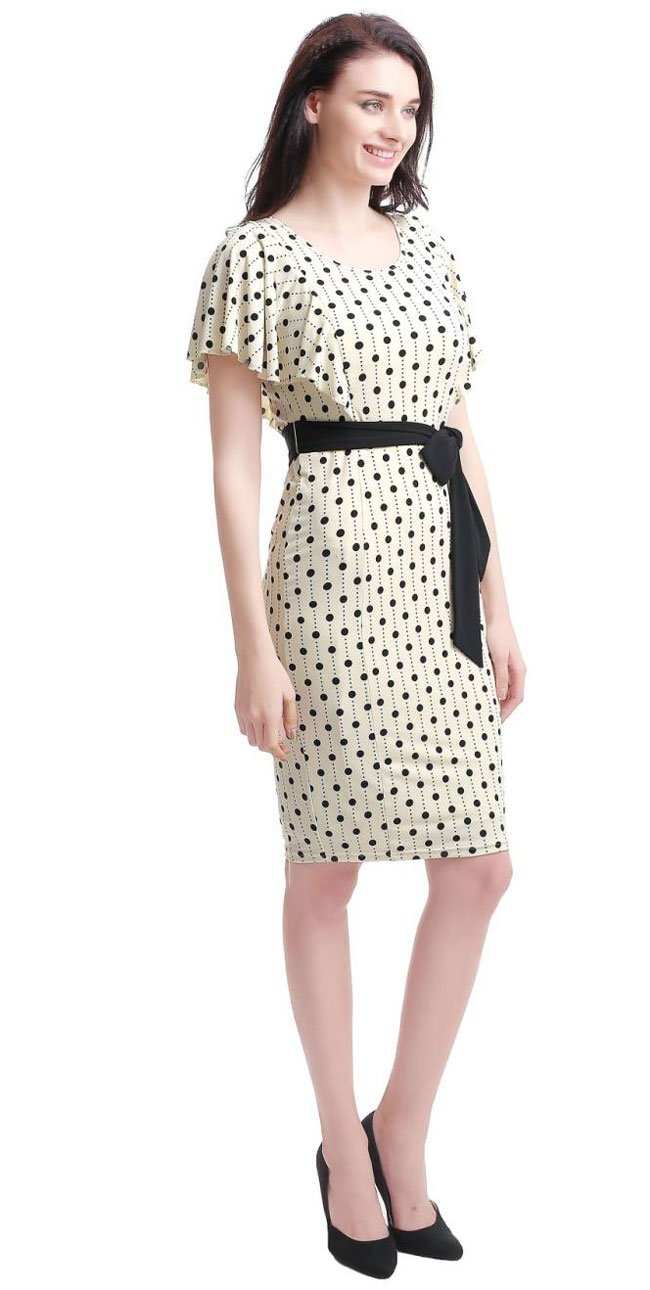 Sale Price: $44.90
After Sale Price: $68.00
Vince Camuto Jumpsuit
Sale Price: $98.90
After Sale Price: $148.00
Kolo Flared-Heel Studded Bootie
Sale Price: $79.90
After Sale Price: $119.95
Barbara High Waist Super Skinny
Sale Price: $99.90
After Sale Price: $185.00
Cold Shoulder Midi Dress
Sale Price: $52.90
After Sale Price: $79.00
Dawn Genuine Shearling Collar Double Face Coat by TrinsTruk
Sale Price: $279.90
After Sale Price: $425.00
Bryce Sandal by Tory Bruch
Sale Price: $149.90
After Sale Price: $228.00
Ruffle Drape Crepe Fit and Flare Dress
Sale Price: $98.90
After Sale Price: $148.00
Calder Stripe Reversible Top
Sale Price: $249.90
After Sale Price: $375.00
These listed items and much more or almost everything related to fashion can be easily getable having discount at Nordstrom. We hope, you all will avail this brilliant saving chance. The not-so-great-part is: this sale not gona stay forever, so make sure than ON TIME you grab your favorite designer's items. Get set and go for it!
Published On: February 06, 2018

↑