Shopping Guides & Articles
5 Weeks Saving Plan for Christmas (Save $500 in 5 Weeks)
Christmas is right around the corner. So dust off the decorations, hang that mistletoe and began practicing your favorite carols. December 25th will be here soon- and there's something we need to discuss.
As it happens, many people go into the holiday without any plan. They wait till the
last month to buy gifts
and what happens next will shock you (not really).
It's estimated that Americans rack up
more than $1000 of debt
in the Christmas season. Sometimes this debt takes four to five months to be paid off.
This is an absolute nightmare of a scenario but one that can be avoided with proper saving plan for Christmas.
But how should one go about it? Well, that's something I will explain below:
Step 1: Track your Christmas Spending of Previous Year
Without having a specific number in mind, your entire saving effort will be directionless. So what you should do is set a particular amount.
And the best way to go is to track the previous year's spending.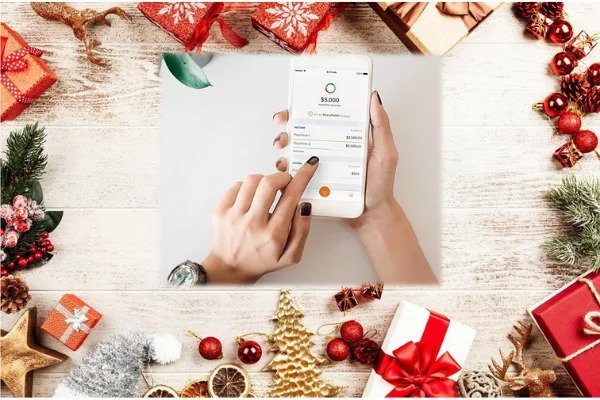 This shouldn't be hard especially if your shopping was done online. Go through your debit and credit card statement to determine how much you actually spent.
Even if you fail to land a specific number, a ballpark figure will do the job. To design an efficient saving plan for Christmas, you need to have a goal.
Step 2: Set the Spending Target for this Year
Are you comfortable with what you spent last year? If so, make that amount your saving goal. If not, figure out where you overspend.
Who are the people that can be trimmed off the list this year? How can you cut back what you spend per person?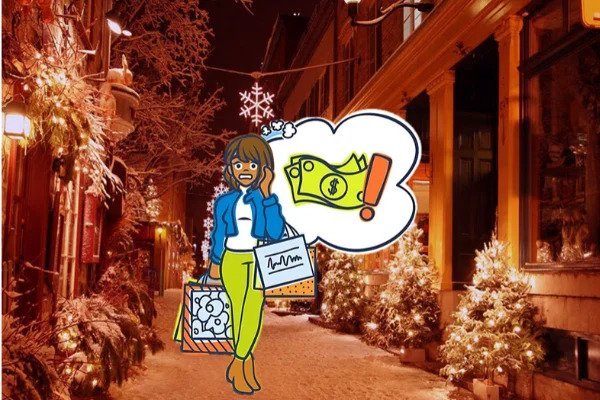 Last year, I asked some family friends not to exchange gifts. And yes it did seem awkward at first. But then I suggested a lunch date instead and all of them agreed. In fact, some seemed outright relieved.
Remember, it's not just you who feels the brunt of Christmas expenses. Sometimes switching the spending from expensive items to affordable experiences is a good alternative for everyone involved.
Step 3: Divide Your Goals by Months Left in Christmas
Now that you have an amount, calculate how much you need to save per week to achieve your objective by the 25th of December.
Let's say you start from 17th November, you will need to save $100 a week so you may end up with $500 on the holiday week. Your saving plan for Christmas should look something like this:
17-23 November: 100
24-30 November: 100
1-7 December: 100
8-14 December: 100
15-21 December: 100
Total: $500
Step 4: Look for Deals
Let me tell you a secret: there's always a deal available. Someone, somewhere in some corner of the internet is always offering a discount on the item you're buying at a full price.
So never forget to look for deals, vouchers, or any other opportunity to
get a discount
.
When shopping online, look for a Promo Code box on the checkout page. If you find one, open a new tab and run a quick Google search (the product + coupon code).
Simply copy and paste the code and you'll be all set. Using coupons in conjecture with a proper saving plan for Christmas would mean that no debt accumulate over the holiday season.
It is fascinating how coupons have evolved from tiny clippings on newspapers to digital codes that can be used with just a few clicks. Saving money is far easier today than it was back in the day. Nowadays, even laziness is not an excuse to pay full price.
Step 5: Open a Christmas Savings Account
Setting up a Christmas savings account helps in more than one way.
Not only does it help you keep track of the amount, but it also brings a whole lot of discipline in your saving efforts.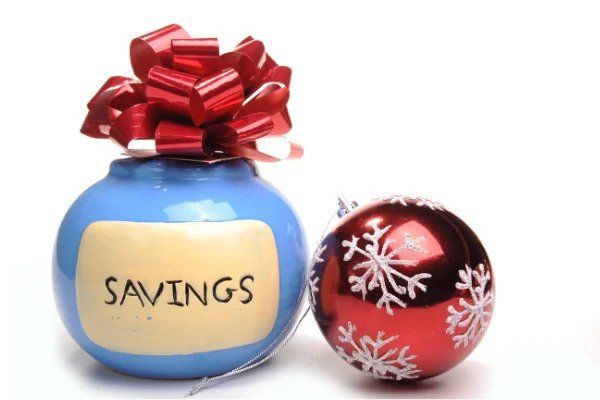 Some banks still offer the old-fashion Christmas savings account where money accumulates over the months, and you get a check in November.
If you're going for a conventional savings account, never get an ATM card. Even something as small as a walk to the bank will save you from impulse withdraws.
Step 6: Re-Think Your Budget and Expenses
Sometimes the best course of action is to take a bird's eye view of one's entire budget, find unnecessary expenses and cut them off.
This money can then be saved for the holiday season.
Speaking from personal experience, I believe even the most austere individuals among us are guilty of spending money on unnecessary items.
I consider myself a master-saver but just a month back, I was subscribed to five different streaming services. Yes! Five. I hardly used two of them.
Anyways, after canceling four of these (gotta watch Stranger Things); I've been able to save around $50. Think about it, my account was leaking that much money in just a single month. It's ridiculous when you think about it.
Step 7: Make Extra Money
A lot can be done to keep the money from going out. However, that should not stop you from bringing some money in.
But where would that money come from? Lucky for you, the holiday season comes with a wide variety jobs you can do part-time. You can work in a store, call center or seek some freelance job on the web.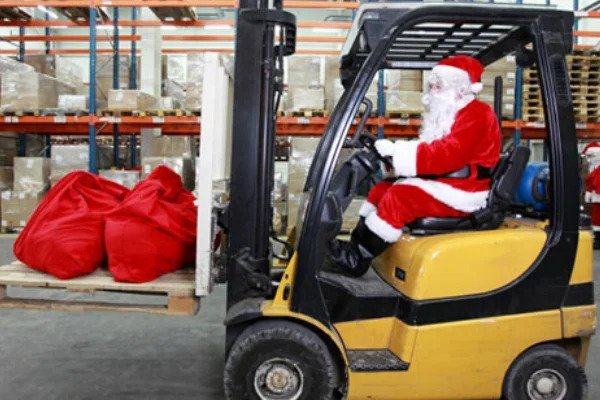 Lots of people are busy around Christmas time and they're willing to pay for a wide variety of services. Retail stores hire temporary employees in droves whenever holiday season is around the corner. This is where you have the opportunity to make some extra cash and support your saving plan for Christmas.
Step 8: Get Creative with DIY Gifts
I'll be the first to admit, crafting gifts is one of my favorite pastimes. It's fun, therapeutic and saves me a great amount of money.
What I like to do is get the material months before and give myself time to create something special and meaningful.
Since I'm no artist, the gift often turns out to be horrendous on the first attempt, but that's the nature of the beast. Sometimes you have to start all over again –which's why it's important to start early.
Conclusion
By setting a specific target, working on it month by month, looking up deals, cutting down unnecessary expenses and creating a savings account- you can come out of this Christmas debt-free.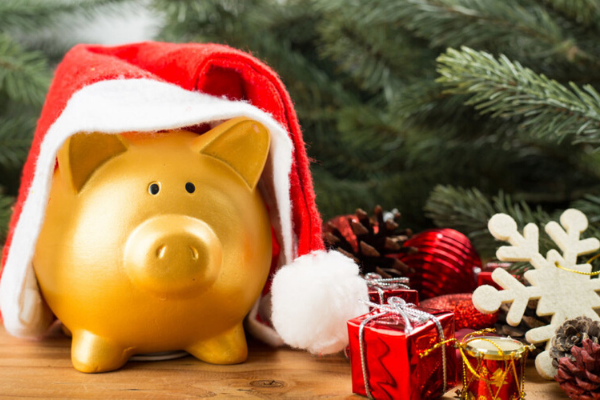 You can even go the extra mile and get a part-time job before the holiday season. And if nothing else, a DIY project will do the trick.
All said and done, it's important to for you start on your saving plan for Christmas as early as possible. Otherwise, you'll be left paying for a debt that could've been easily avoided.
Published On: November 12, 2019

Latest Articles
Popular Articles
Featured Stores
Popular Discount
New Trending Discount
↑