Shopping Guides & Articles
Top 10 Clothing Brands of 2014
Women's Clothing & Accessories
Teenagers are not as such Brands conscious as women are seen, Youngster always will to try some thing new unique because they want to look best, actually they should look good, they must check latest styles in high street fashion and celebrity style, women's clothing & accessories, shoes, dresses, boots, bags and more with reasonable prices now, because the best brands are offered to you, and offers are being utilized.
Calvin Klein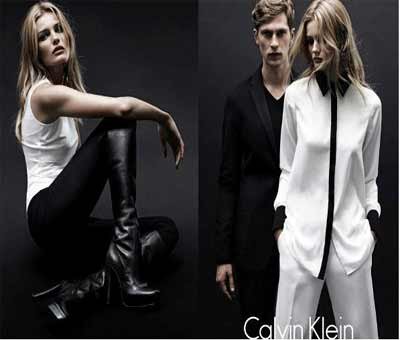 An industry leading fashion brand, often referred to by its trademark sign CK, this company started back in 1968 as a coat retailer shop. Then it made its first appearance on Vogue in 69'. Klein, the founder of CK, received numerous awards for his designs and collection throughout his career. By the late 80's, business for CK was booming and progresses with each passing day. Their product range includes not only
apparel
and accessories but also house items such as sheets, towels and related accessories as well.
Hugo Boss
A flamboyant fashion brand with a not so flamboyant past, workers of the Hugo Boss factory were initially forced laborers during the Socialist rule. However it has made amendments and today enjoys a healthy share in the fashion industry. As claimed by their site, Hugo Boss features a very large collection of products which are preferred by customers worldwide. Products include sportswear, casual wear, and accessories to name a few.
Lululemon Athletica
Although solely an athletic wear company, lululemon products are an infusion of utility as well as fashion. They strive to excel customer service and satisfaction. This they do by expanding their product range in balance with improving upon existing goods and services.
Caché
Taking the term fashion to more than just a sense of style, Cache endeavors to bring to women products which they will not only love but cherish for years to come. By providing an extra-ordinary shopping experience at their numerous boutiques, Cache is more than just a retailer of fashion products. Rather it is a complete one stop shop. Their products radiate confidence and beauty and ensure the wearer actually feels the same.
Next
A fashion store catering to a variety of segments, Next products are known for their catchy designs, colorful material and originality. Its
history
can be traced back to the late 1860's when a tailor decided to make a company. This company started off with rain wear and other ladies apparel. Today they cater to every class of clothing. Be it children, adults, teenagers, elders; Next has it all. Apart from apparel they also deal in luxury lifestyle accessories.
Uniqlo
This Japanese company has been around since the 1950's. Back then they operated under the name of Unique Men's Warehouse and later shortened to Uniqlo. Although their business was initially in the retailing section which involved stocking up on different fashion brands and then selling them onwards. But later on they switched to becoming a private retailer brand independently. It currently ranks among the top 4 private label retailers.
Adidas
This company comes in the list of the top sportswear companies ranking only second to Nike, the fortune 500 company. Addidas sportswear is quite popular with notable athletes using their products. It has sponsored many sports events and enjoys a global presence in the field of sports.
Ralph Lauren
Known for their expert clothing and fashion style, Ralph Lauren focuses on a variety of themes when it comes to designing new apparel. Their dresses are inspired by different settings such as winter season, vintage events and so on.
H & M
This Swedish company is high on style and each and every of its products reflect the company's vision on this. They provide customers with the optimal fashion experience by combining great products with affordable pricing.
Zara
Combine excellent designer teams with precise administration and you get Zara. A Spanish brand started in 1975; they have expanded immensely since then. They are renowned for their innovative and catchy designs and the ability to launch new products much quicker in comparison to the industry average.
Published On: August 06, 2015

↑