Shopping Guides & Articles
Go White and Wild With Best Summer Outfits Under $30
What's not to like about White Dress in this summer's season??? This color can look most elegant from the day on the patio to an evening soirée. We know that you love LBD, so do we, but remember you can only give tough fight to summer with your OH-SO-HOT chic looks!!!
What can be overwhelming for a fashion freak than having the best looking white dress in reasonable price?? The snowy pieces which we have narrowed down obey the smallest budgets. And all the picked designs and styles of white are Under $30. You actually heard it Right!!!! Let's take a look at this most trendy color with variety of style for this season.
1.
Lace-paneled Romper!!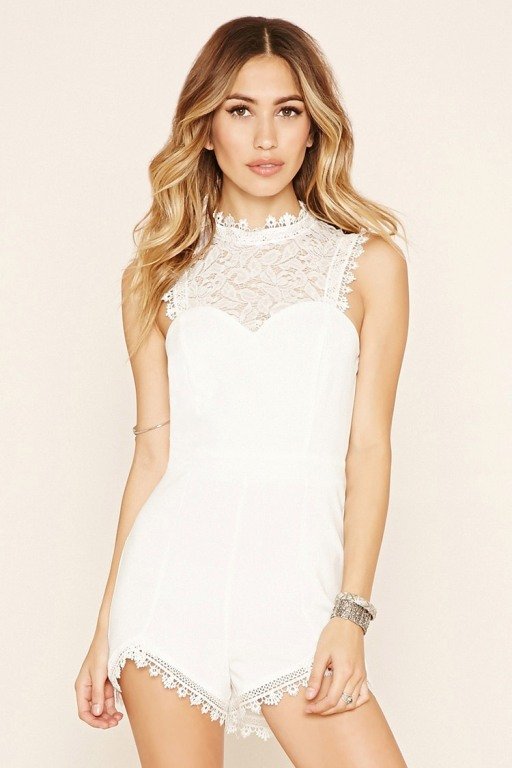 Store Name— Forever21
Price— $29.90
Sizes available— S, M, L
This romper featuring lace detailed panels is a perfect way to go for a beach walk or to any get together of friends. The design and comfort level of this beauty will leave you spellbound. You will get number of compliments, for sure!!
2.
Crochet-Panel Dress for Curvy beauties!!



Store Name— Forever21
Price— $27.90
Sizes available— 0X, 1X, 2X, 3X
The crinkled woven and semi-sheer paneled crafted dress is must to have for these summers. The detailed neckline is making his outfit extra appealing. This will keep you looking stylish and trendy!!
3.
Eyelet shift dress



Store Name— Target
Price— $24.99
Sizes available— XS-XXL
The loose and breezy outfit is just loveeeee in summers, the embroidery on the bottom looks really cute. With or without jewel if you have fringe boots then you are ready to rock the sunny day with your unusual looks!!
4.
Ruffle with the Cold-Shoulder-its sassy!!



Store Name— Target
Price— $24.99
Sizes available— L and XL
Cold shoulder dresses and tops are perfect for this warm season. So get ready to flirt in this white off-the-shoulder style. Pair it up with a lace up sandals, Believe!! You will look YUM.
5.
Stay Easy-Breezy with Tie Sleeve Tunic!!



Store Name— Jd Williams
Price— $14.99
Sizes available— S, L, XL
This contemporary update of stylish tunic to your closet will be just fantastic. The classic tie-sleeve top can look great with printed pants and suitable for any occasion. Add heels to your look and you will sparkle!!
6.
Lace Fit and Flare-Move with style!!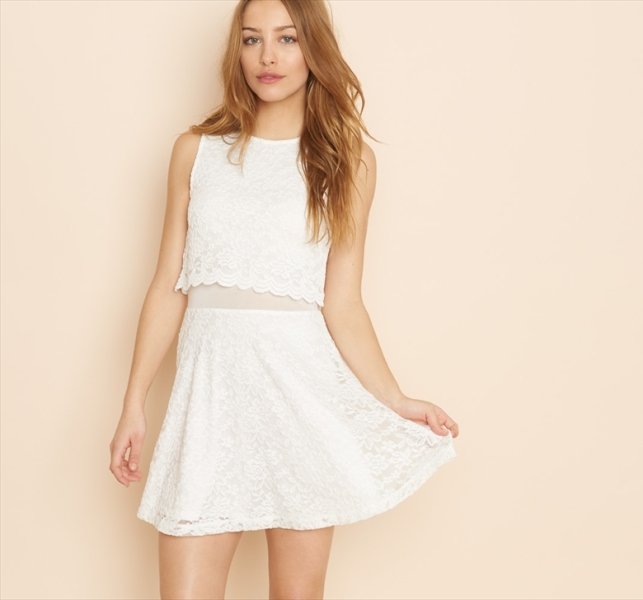 Store Name— Garage Clothing
Price— $25.00
Sizes available— XS, S, M, L, XL
We know that every girl who loves to dance has been doing a little extra at the gym to fit in her lace fit. The fitted top and flaring bottom looks so gorgeous. This delicate lace dress is worth to have in a daring closet.
7.
Go back-less with Hailey Tee!!




Store Name— Free People




Price— $29.95




Sizes available—XS, S, M, L







This skin showing summer top will let you party on whether on the beach or at a hi-fi summer party. Keep the modernism at its best with this stylin' top. Pair it with a pencil skirt or skinny jeans for a perfect chick look!!




List of stores where you can get reasonable prices for summer outfits






Published On: July 12, 2016

↑