Shopping Guides & Articles
7 Clothing Stores That Offer Killer Student Discounts
When it comes to fashion, staying in the know and wearing the hottest items is a must for several of us. But what to do when these must-haves are priced too high? Simple - you use any and all available coupon codes. As a student, you can bag even better items at better prices. Not sure from where? Here's a
list of 7 stores
that don't disappoint when it comes to coupon offerings:
Missguided
Designed for millennial ladies by in-house designers, this brand is for those who want what's in and hot on social media, in the streets, and on the ramps.
The best part is that you can also shop from here when you're broke because there are always discounts upon Missguided. For instance, currently, students can avail a 50% discount by making an account on Student Beans. What's more, even new arrivals are coming for slashed down prices right now with a 30% off by using
Misguided coupon code
"take30".
By simply visiting this page, interested folks can stay up to date with the
latest coupons
. Moreover, people can also subscribe to the newsletter for knowing about deals and discounts.
Express
Been in the game since 2001, Express has been serving looks for staying stylish for work to the weekend for both men and women. In case you are short on cash, Express has got your back. The outlet offers several seasonal sales and discounts even on clearance items. For availing an instant
Express promo code
, first-time buyers can download the app, join the email list, text Express or join its loyalty program. Students are in luck here as they can get a 15% off on all their purchases with
UNiDAYS
. Military people can get a 15% discount too by using the code 4674. The Express Next credit card can also be used for fetching 20% off. More coupon details can be found on our website
ClothingRIC
.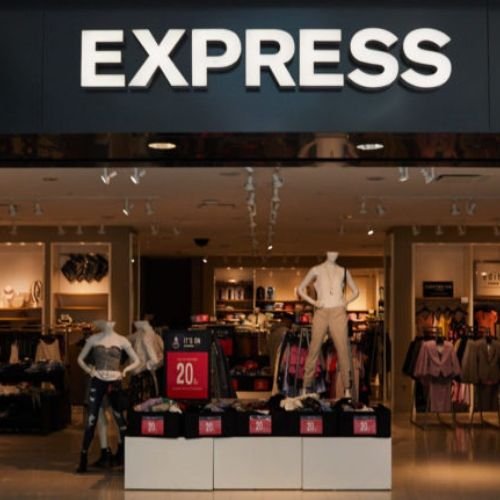 Club Monaco
A Toronto-based brand acquired by Ralph Lauren that serves urban style basics for both men and women and has been doing so since 1985, Club Monaco is for those who want sass plus simplicity. If you're looking for discounted pieces this is the best time to shop at Club Monaco is offering up to 60% off as part of its end of season sale. You can expect this huge a discount to be offered several times. If you haven't already, you can also fetch a 15% discount by subscribing to the newsletter. Students can get 15% off on both fresh pieces as well as sale items by shopping with this brand. You can find more details by visiting the Student Discount page.
Club Monaco latest discount deals
are available on ClothingRIC.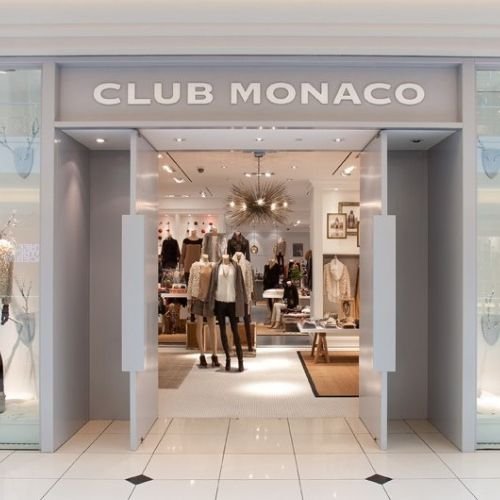 Madewell
Madewell is another outlet for the fashion-forward folks. This one brings forward effortless and timeless styles for both men and women. The denim-provider also has bags, shoes, tees, and more. Shopping at Madewell doesn't have to break the bank as you can always make use of
promo codes and coupons
. One coupon that can be used right now is the code
ENJOY20
which brings a 20% off on purchases. There is also a discount for students as well as teachers. This 15% reduction offer can only be availed in-person though, not online. For using it, you need to show your student ID when purchasing and that's all.
Madewell latest discount offer
, updates on deals can be found on ClothingRIC.
Banana Republic
Made in California, this brand by Gap is one that brings sustainable clothing to customers that have been made using innovative technology to make wrinkle, stain, and water-resistant clothing. But this doesn't mean that there's no discount for buyers. Even right now there's a sale running that is offering a 40% discount on selected items and an extra 40% off on sale items. These discounts can be made the most of without a promo code. In fact, with your Gap Inc. credit card, you can also get a bigger extra 20% off. You just have to use the code 20BRCARD. Fans can also connect with the brand via text or email for receiving more know-how on the latest deals, additions, and more.
New Banana Republic coupons:
Get a 10% discount by using this code: "BRCARD"
Grab free shipping on all orders with Luxe credit card: Free Shipping code: "LUXE"
10% Off For New Customers: Use this code: "WELCOMECC"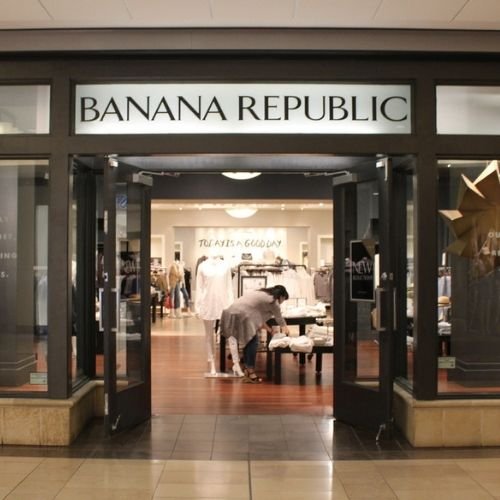 PacSun
Here's a fashion brand that offers tees, jeans, swimwear and more that takes social responsibility seriously as it doesn't commit labor abuse and cares about the environment. All this with regular discounts is what makes PacSun the right place to shop at. Currently, this brand is offering $20 off $100 with its code SUMMER19. There's also a 30% off on selected swim trunk items and a 50% off on denim. Some products have also been marked down by 50% which is another reason why now is when you should shop from here. By signing up with a university email, students can also get a 10% discount.
Get 20% on your order by using this code: "TAKE20"
Get $20 off on your all order over $100 by using this code: "SUMMER19"
Get 25% off on your order by using this code: "STOCKUP"
Ann Taylor
Ann Taylor is a brand for women who want comfort paired with on-trend designs. This clothing brand brings suits, dresses, and accessories. It has separate sections for petite and tall women. The brand which has been up since the 1950's also
offers promo codes
. These days it is running a sale of up to 40% off. Buyers can also join the loyalty program for getting better
exclusive discounts
. If you want to see whether any new pieces have been added to the same section, there's a separate subcategory for this as well.
For getting a discount, you can also apply for an Ann Taylor credit card and get a 15% off. Interested folks can subscribe by adding their email for getting more info on deals and more.
With this, our list of best stores for
availing discounts
comes to an end. Which of these do you love the most?
Published On: June 12, 2019

Latest Articles
Popular Articles
Featured Stores
Popular Discount
New Trending Discount
↑