Shopping Guides & Articles
Hunting for Comfy Footwear Paramour? These Sneakers' Brands Are for You!
Sneakers and spring comes hand-in-hand! Whether you are a lazy girl who always need shoe recommendations or a lady with class who prefers timeless heels, this footwear style can win you over and over again. Sneakers are the thing that almost everyone loves to live the seasonal charm, and your insta feed is an open proof to the fact as it must have tons of peeps wearing this style. And this trend is a blessing for the ones who find it difficult to walk in heels. Tho it's not an art, anyone can walk in them, if they follow the useful tips to shut the pain out and walk like Bella Hadid in heels.
Celebs also love to get done with their looks wearing sneakers in spring, it's the trend now. We all loved wearing boots during the fall and winter months. But now, its spring, however, the weather is surely calling for some lighter options of footwear and what's better than a pair of sneaker? As for now, it's not the right time to strap on your jelly sandals and strappy heels, tho it's certainly the time to pack and put those tried and true cold weather standby back into the wardrobe for next year's winter.
Comfort and Sneakers Comes Hand-in-Hand
No matter if you have been a huge sneaker girl or never like them the most, but they are the pure demand of spring season. Simply find a pair of classic or chunky kicks, as per your fashion-taste, and style in them. The perfect pair of sneakers is enough to add a pop of character to any outfit you wear in warm weather. Doubtlessly, they are far more comfortable than any heels—and maybe even as compare to most flats.
What Brand to Choose When Buying Sneakers??
The best thing about this restful footwear is that they come with distinct style from one another and each style has the power to add some quirky character to the personality of its wearer. Keds convey a vibe quite distinct from Converse; Nikes feel much varied than Vans. However, you might need to try number of styles and then pick the one that suits your character best. Of Course, anyone can have any of the style, but it's also true to say that certain styles and brands hold unique and specific connotations. Here, you can have a quick rundown and get to know what a few renowned sneaker names stand for:
New Balance
I would be a big miss if we don't include some outstanding sort of athletic sneaker in this list of brands that are reliable and unique in their own ways. Since, majority of us are already familiar with almost everything regarding brands like Adidas and Nike, so we thought it's best to include a brand whose ethics and products would be introduced among all the young and adults. And the brand is none other than New Balance, whose shoes were also worn by Kate Middleton recently when she took part in race competition with Prince Harry. And the fact is: this brand may not make the flashiest sneakers, but like Keds, New Balance has also experienced a recent revitalization when they collaborated with J. Crew and Kate Spade to design some casual-cool kicks. Sticking to a few simple models with blocks of contrasting and coordinating colors, New Balance knows how to make the perfect splash of subdued color and street style to compliment everyday's look.
Some Incredible Discounts Brand is offering:
Purchase anything or everything at New Balance with 10% Off site wide offer, apply Coupon Code:

PCFY2017

at the checkout
You can easily avail the offer 20% Off when buy anything at New Balance by spending $125 or more
What better than having $15 Off + Free Shipping on branded shoes, simply apply the Coupon Code:

DISCOVERNB

, you can avail the offer when spend $100 purchasing anything at New Balance
Grab Free Shipping on all orders that are over $125
VANS
Vans is a tried and true East Coaster brand whose most loved and amazing thing to appreciate is its undeniable California feel that is almost everyone's favorite who use this brand. If you have already noticed than well and good otherwise next time when you wear your VANS sneakers they can remind you of punk bands who usually attract any living soul to live bear the Pacific Ocean. Whether it's the galaxy printed lace-ups or the black and white checkered slip-ons, Vans design and styles are always up-to-the-mark. They can seriously give you a vibe of just left the beach and now heading towards the skate park and then getting burrito chillness that other of Vans' competitors can't seem to replicate ever. And this touch and feel is because of the brand's Golden State roots or it might also be there just because of their enduring devotion towards the timeless skater style.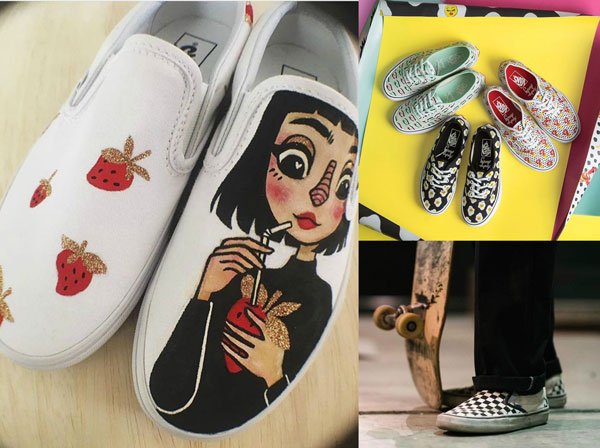 Some Incredible Discounts Brand is offering:
Free Standard Delivery on all orders can be easily be availed without the limitation of some minimum purchase amount
Converse
Converse—especially well-worn Converse, are for the cool kids. You can't imagine how many times people purchase a pair in order to establish some semblance of coolness. They are easy on pocket and still add the style-kick to any of the outfits. The most loved part about them is how versatile they can be, the brand proudly presents the quintessential Americanness in its every piece. And, even after becoming a subsidiary of Nike there is no decrease in the popularity of this brand and it's been worn almost everywhere. Converse still remarkably manage to maintain an indie street cred and this make the brand and its products remain pretty much unmatched in the sneaker game. With high-top or low-top style, the brand offers an endless array of colors. The best part is: Converse seems to make footwear for pretty much everyone—they are affordable yet impact-making, you can now even customize your own pair at their official website. But mostly people prefer getting a pair as it is made by the brand because really, why mess with a classic? All the shoes are designed with creativity and using hot favorite color palate.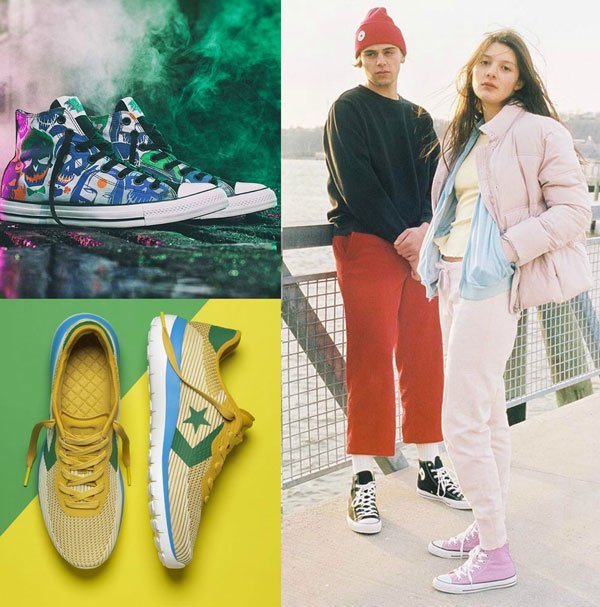 Some Incredible Discounts Brand is offering:
Shopping their Mid Season Sale can let you save up to 50% on anything you get from the listed items
Sale Section: Any time of the year, get minimum 30% Off on any of the items in this particular section
You can Return Goods anytime within 30 days of purchase
Free Shipping on all orders, no limit of purchasing amount is applied
Keds
Then, of course, there are is a renowned brand Keds. They have the preppiest of alternatives to any shoe on this list. Typically, when Keds started designing shoes so people associated its creations for moms, but within the past 10 or so years, Keds have taken a fashion renaissance of sorts and started designing products that can match anyone's personality. Their shoes are the first one to be referred to as sneakers; Keds have come to define a classic American style truly best exemplified by spokesperson Taylor Swift. The brand usually designs shoes in all basic colors or whimsical prints. This is why, they are enough stylish so you can simply wear a classic button-up, a red lip, some high-waisted shorts, and boom: There you are with the perfect spring and summer look. The Keds amazingly provides a bright pop of distinctly American style to any ensemble, so get the one that matches your lifestyle and personality.
Some Incredible Discounts Brand is offering:
Sale Section: take up to 75% Off or more on any of the listed items in this section
Buy anything at Keds and enjoy Free Shipping and Returns on anything you buy here
Superga
It's actually safe to say that Superga is proved to be the chicly simplistic European alternative to Converse. Whether its Spain or any other country, you can spotted shoes of this brand on nearly every metro ride in affordable price. You can say that they are the shoes who just scream international cool. The fact is: Converse got their debut on Boston basketball courts, whereas Superga fittingly began its journey from Italian tennis courts. However, the brand's footwear was unavailable in the U.S. until 2011, but now it counts American style stars like Rodarte, The Row (Ashley Olsen and Mary Kate are Co-Creative Directors in the States), and J. Crew as collaborators. It's certainly not a world away; this brand definitely cuts a different shape than Converse, both in overall swagger and in style.
Some Incredible Discounts Brand is offering:
Superga offers Clock and Collect service that completely for free and all order of UK will get Free Shipping, if your purchase exceed the amount of £45.00
Clearance Collection: Buy anything from this section and get Up to 50% Off or more on every item listed in this section
Hope, you loved knowing these brands closely and this will help you finding the right pair of modernly-chic yet comfortable sneaker for you. Roll around this spring and summer in them without letting go off your style-mantra!
Published On: April 21, 2017

↑