Shopping Guides & Articles
Trends' Facts and Figures: 5 Items Every Fashionista Stopped Buying
Reality Check: It's a fact that people love to follow celebs when it comes to fashion, but they have short life-span because frankly speaking, nobody is going to walk on a ramp, but on any of the streets of their city. However, the trends that are dictated by apart from the fashion world—they are actually dictated by the normal people work best for a long-run in fashion-game. How this Common People trend is jugged? It's as easy as saying F-A-S-H-I-O-N!! Trend that every fashionable chic follows depends on which products are actually being purchased by consumers and how quickly. And normal people can see and follow these trends as soon as fashionistas start roaming around on streets in them. Tho, it's not important to follow every trend that is seasonal demand, but smartly spending on them using fashion-stores' hottest coupon codes is the real-charm.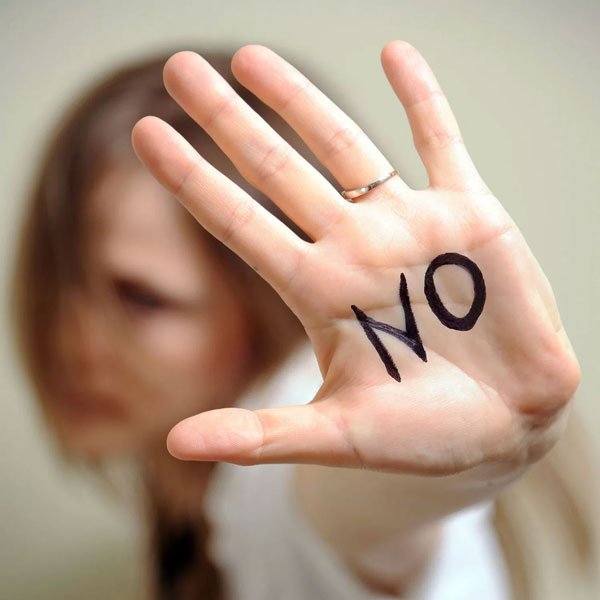 photo credit: deanabbott.com
So, here we are prefacing our list of 5 items that are trend-setter and will remain at the top of trending apparel all spring and summer long. In this list, we are not just going to tell that what stylish chics have stopped buying, but will also mention the products that have been replaced by these 5 unwanted items. This means, we are bringing you the cutting-edge information that will make you afloat in this crazy world of fashion, we know you will love it!
Go ahead and unveil which 5 products isn't the top-pick of fashion girls anymore, in addition to the ones they are going mad over.
Time to Say "BYE" to Skater Dresses
Time to Say "HI" to Off-the-Shoulder Dresses
One of the trends that are dying and facing the real decline is the skater dress; don't even think to invest in another piece of this style if you want to stay up-to-the-minute. If you haven't noticed already, then we are here to tell you that the new arrivals for this style have decreased as compare to the number of this style was offered back in spring 2016. Instead, a dress that has taken skater dress place is nothing else but the hot favorite of all girls, its off-the-shoulder dresses. Right now, this style is hugely popular and you can see it around more than four times as compare to the amount of new arrivals over the past three months of skater dresses. And it's the Highlight that retailers are backing this trend for this spring season and giving people more options to buy of-the-shoulder dresses. Skater dresses can also be purchased with higher discounts than off-the-shoulder styles; this is also the fact to understand the demand of style-of-the-season.
Where to Buy:
Sweet Sensation Blue and Rusted Striped Off-The-Shoulder Top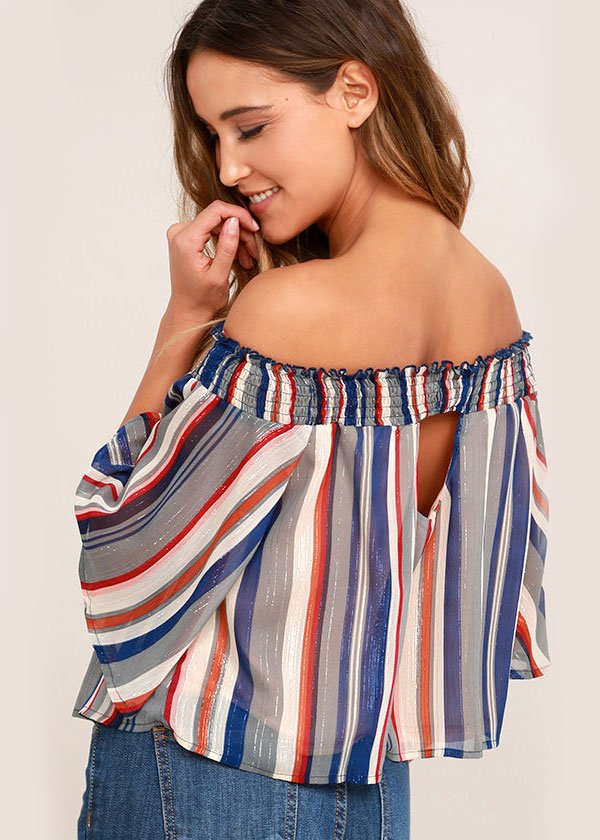 Product Price: $13.00 **Sale 69% Off**
Store name: Lulus
Women's Off Shoulder Stripes long sleeves Slim Dress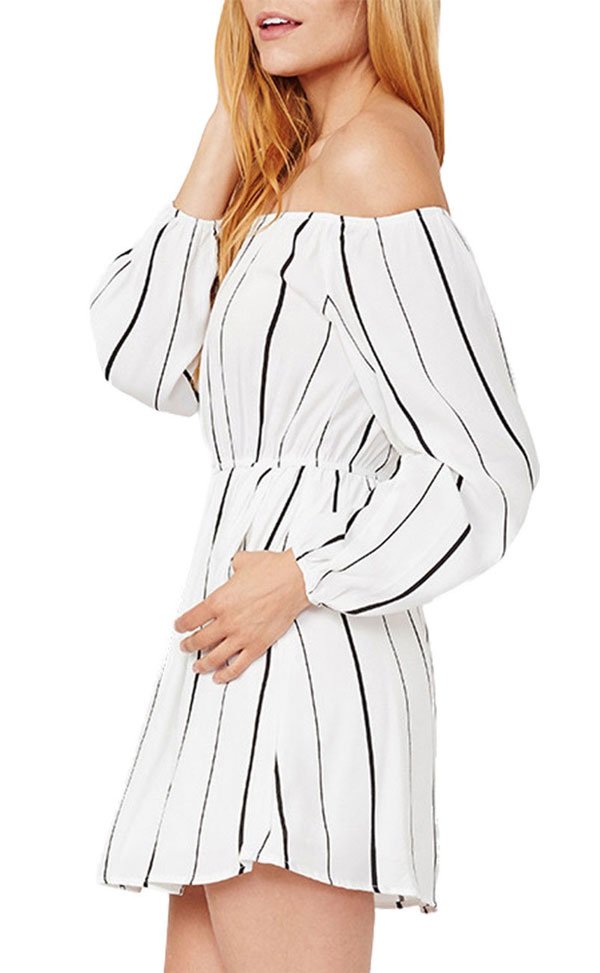 Product Price: $16.90 **Sale 80% Off**
Store name: Yes Fashion
Time to Say "BYE" to Fringe
Time to Say "HI" to Ruffles
Right now, almost over 60% of tops and dresses with fringe detail are advertised on discount rate. And a decline in fringe styled new arrivals can be clearly seen too, it's around 73% fewer fringed items arrived for this spring as compare to the past year's spring season. On the other hand, tops and dresses with frills can be easily seen more than 10 times to the amount of products that are designed and displayed by brands over the past three months as compare to 2016's spring. We aren't sure about the figure, but it around 2% of ruffle-adorned products are currently available with discounts, and the trend is moving pretty fast too—every other fashion-girl can be seen wearing the style!
Where to Buy:
Ruffle Around the edges pants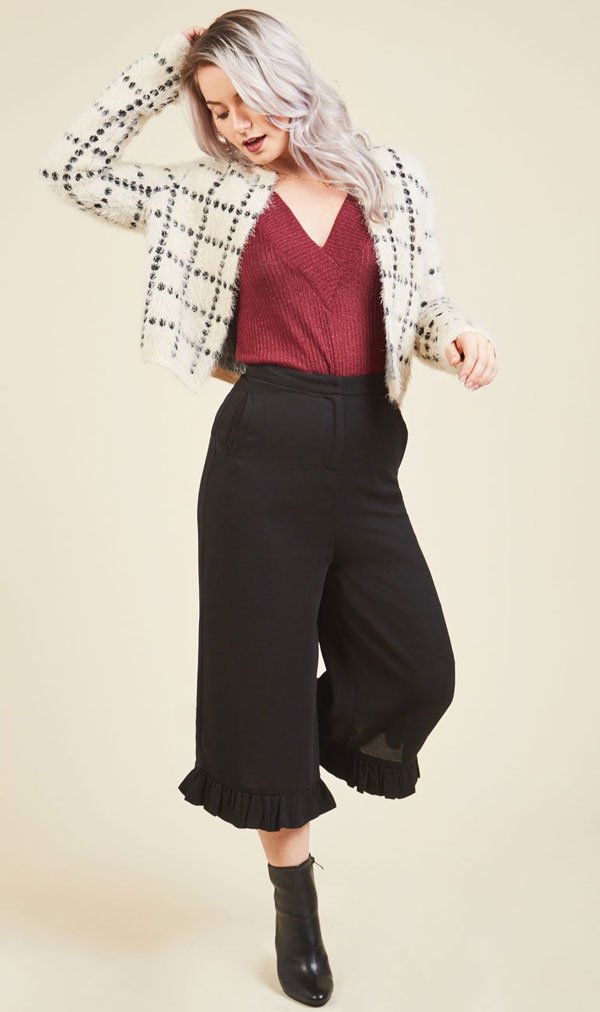 Product Price: $20.99 **Sale 35% Off**
Store name: Modcloth
Embroidered Flutter Sleeve Top
The Goods Silk Ruffle Tank Dress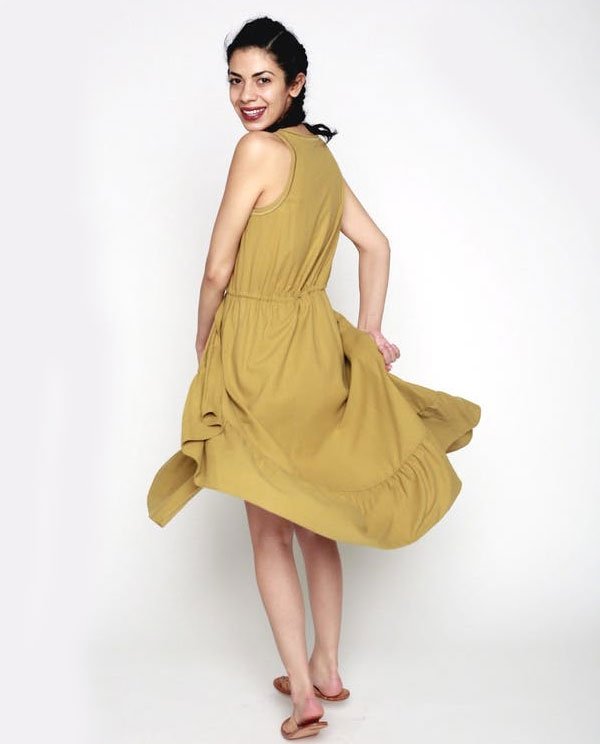 Product Price: $188 **Free Shipping and Returns **
Store name: Spring
Time to Sa.y "BYE" to Halter
Time to Say "HI" to Chocker Necklines
Where to Buy:
Trench-Style Top with Buckle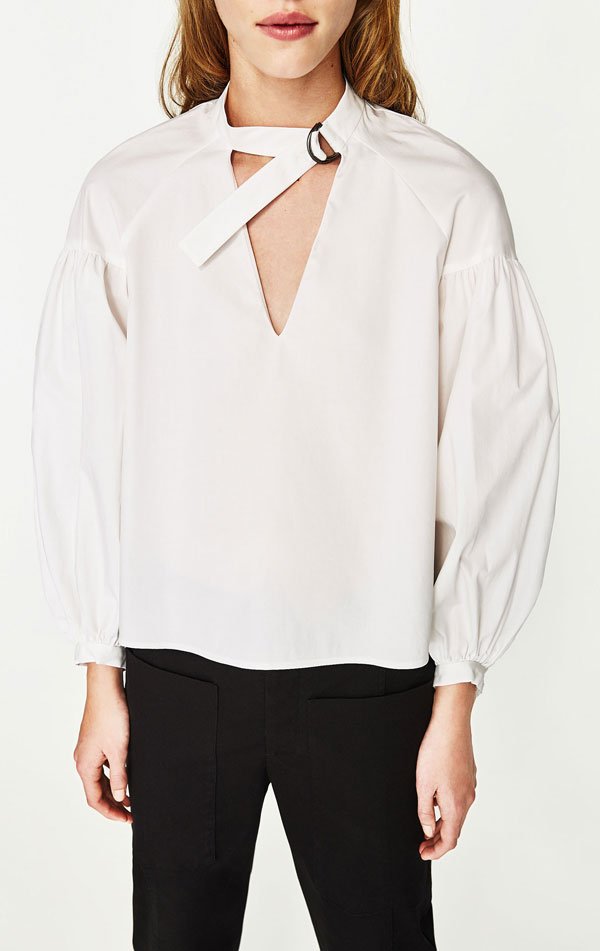 Product Price: $35.90 **Free Shipping and Returns**
Store name: Zara
Glamorous Cold Shoulder Choker Top
Product Price: $35.92 **Free Shipping**
Store name: Lipsy
2017 began with some amazing fashion-trends and chokers are one of the most loved trends of this year and it's not going to vanish anytime soon. People aren't just using choker as a jewel, but they love it to the extent that wearing cocker neck top or dress makes them stand in the fashionable peeps list. If you see closely, so you will find almost 71% of halter-neck dresses and tops are being advertised as discount products with an average 53.1% off. Tho, people can always find better options to drive their fashion successfully. This is why they are buying dresses and tops with choker necklines quickly, which also keep them looking trendy. Choker neck apparel can also be seen less on discounts. And, the most noticeable part is, Choker necklines have seen more and more increase in new arrivals over the past three months as compare to halter-neck styles.
Time to Say "BYE" to Sweatshirt
Time to Say "HI" to Maxi Dress
Ruffles are totally In-Thing of the fashion-moment, but a high percentage of sweatshirts with ruffle detailing are currently available with huge discounts. And, even its not selling out quickly because people aren't interested in investing on a trending detail of dress but they want to spend on something that will work best for this season and season that is in near future. Customers are smart enough to go purchasing ruffles on lighter weight pieces versus thick sweatshirts. People are simply swapping any style for hoodies— lace detailing, colorful with bell sleeves, or cropped. And, customers are more interested in buying light weight maxi dresses. Maxi dress has everything that a stylish chic needs for this season and in summers. Light weight maxi can be purchased with detailing like ruffles, floral print, Bardot style, and etc.
Where to Buy:
Strappy Love Dark Blue Plunging Slit Dress
Product Price: $38.70 **Sale 10% Off **
Store name: Just Fashion Now
Crinkle Chiffon Maxi Dress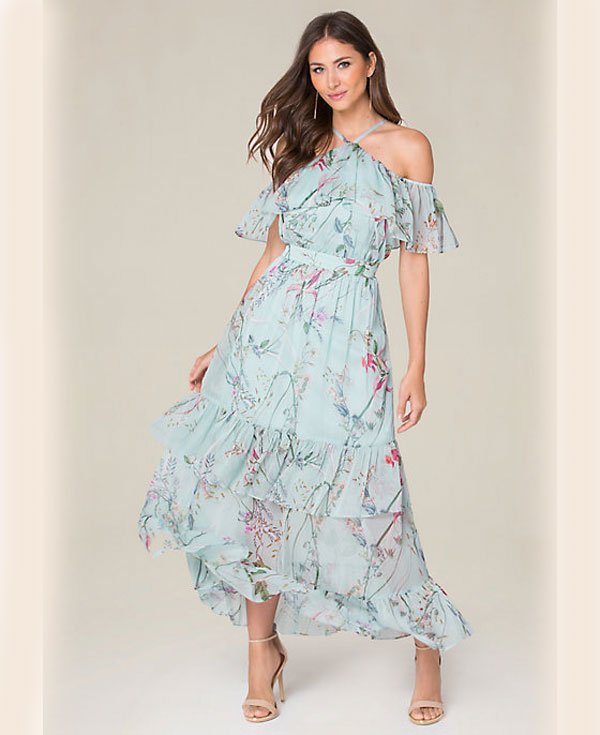 Product Price: $129 **Free Shipping on all orders over $100 **
Store name: Bebe
Time to Say "BYE" to Pinafore Dresses
Time to Say "HI" to Shorts
Usually in spring, a great variety and colors of pinafore dresses can be seen in the new collection of stores. But this year a decline in this style can be seen clearly in new arrival section of any stores. And it's really easy to compare the new arrivals of pinafore dresses this years and last year's collection, nearly half of the new arrivals of this style are already available in discount price. The product that is attracting people, It's none other than SHORTS. And if you think for this season and the coming summers so it's better to invest on shorts rather than on pinafore, who isn't famous at the moment among fashionable peeps. In coming months, shorts will remain your best friend!
Where to Buy:
Nautical Chalk Stripe Shorts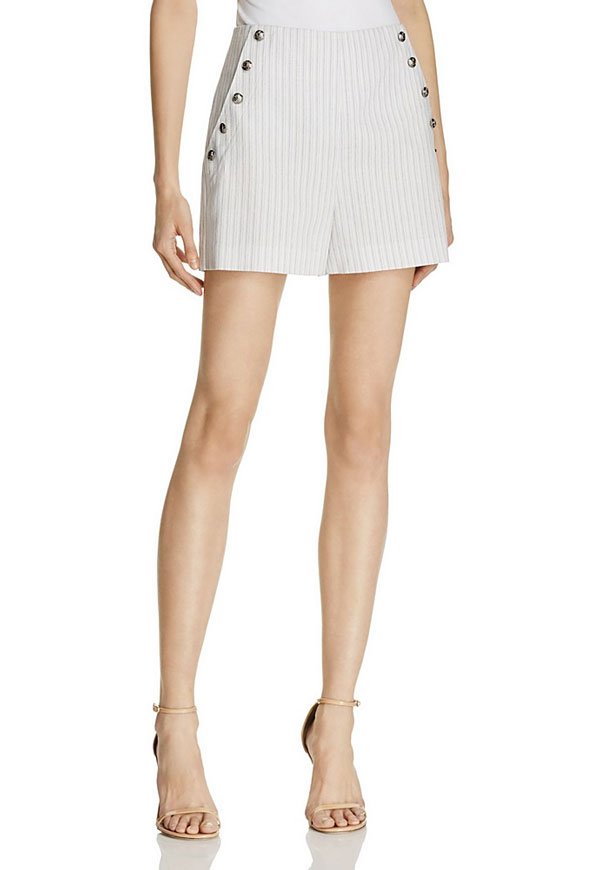 Product Price: $78.00 **Free Shipping**
Store name: Blooming Dales
Tropical Shorts
Product Price: $32.60 **Free Shipping**
Store name: Oasis
Published On: April 19, 2017

↑