Shopping Guides & Articles
Closet Diagnostics: 6 Reasons and Solutions behind "I Have Nothing to Wear"
It's a pretty normal problem: You open your closet, look at hundreds of well dressed hangers and say "Gosh, Why I have nothing to wear??", keep reading to solve this issue right here!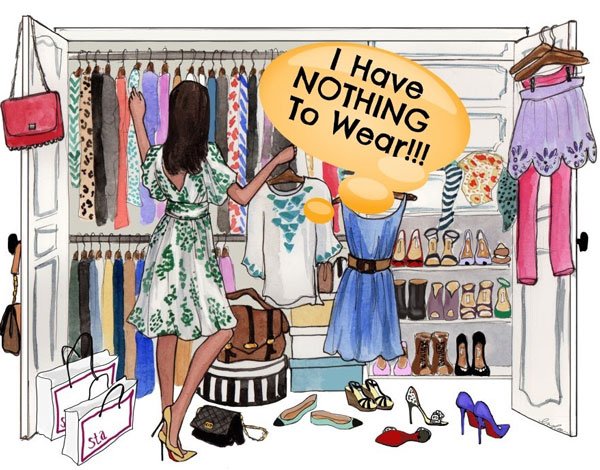 First thing is you aren't alone, this issue surface in almost every women's life now or then. Especially, when waking up on Monday morning, scrambling through the closet and realizing all of a sudden that it's not offering you a single piece that can be worn. The case can be: you might have forgot to do the laundry or may be just bored of your clothes—either way, finding nothing to wear is no fun at all. It time to do some serious business, think about all apparel you have accumulated over last few years, countless hours you spent shopping at mall or dressing rooms, the hard-earned money you have spent. Thing is, when you have invested your money, energy, time, and mind in making your closet worth-wearing, why aren't you still satisfied??
You must also be asking yourself: "Why do I need to purchase new staples or dress for an even where I will only wear it for once?" "Why don't I feel great about what I wear?" "I have bought all this, why don't I find myself presentable in them?"
So, that common phrase hated by every woman, "I have Nothing to Wear!" has lots of weight to it. But the thing is: We get so fed up with this thought and after wearing anything we totally forget that most annoying situation until or unless face it again. Why not to dig deep and figure out why is it happening and how to sort this out ASAP, for better!
Chances are: There is a solvable reason behind this entire Don't-have-anything-to-wear trauma. Let's go to the bottom of these reasons together and we will come out with remedies. Promise!
Clothes that Don't Fit You
What is the problem?
Maybe you are like me and a friend got a sweet little bambino. And now, maybe she is wearing the same one you aren't able to wear it because you actually gain some weight. Or maybe you are still wearing clothes from your junior high days and but you body isn't the same as it was in those days. There are many people who think that wearing tight clothes will make them look slimmer, instead this makes their bumps and lumps more prominent. And, when you are having some piece that is oversized, be sure that the silhouette isn't looking odd. Anyways, whatever the reason is, if you are opening your closet anytime and finds that nothing fits you really well, so it's disappointing and this will lead you towards saying "I have nothing to wear." It frustrating, isn't it? Better to fix it right away!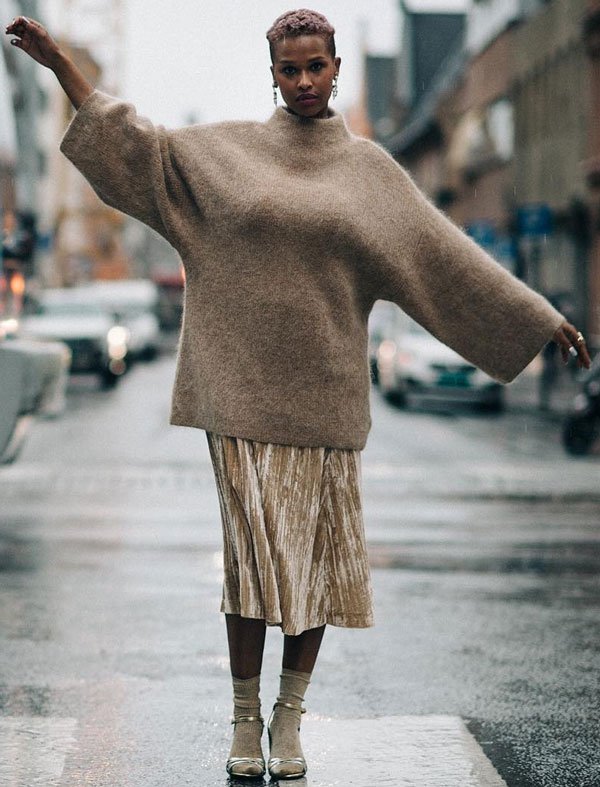 The Remedy:
Firstly, like any other fashionista search a great tailor that can fix all your clothing-size issues by making little adjustments or changes. Otherwise, it's time to go through your all your clothes hanging all around your wardrobe and ask yourself a single question on repeat, "Does this staple looks great on my body NOW?" If the answer is NO, so it's time to say bye to these pieces without a second thought. Only keep pieces that work for you now.
In case, if you are currently in a non-permanent body size status, such having just had a baby or as on a major diet change, then change the question little and ask yourself, "If this fit me right now, would I LOVE to wear it?" This can give you clear idea whether in future you are going to use it or not.
Your Taste Changed
What is the problem?
Your taste matters a lot when getting prepared for office, meeting, party, or anything. Most probably, what you loved wearing 2 years back might not be the thing that matches your taste now. And when you keep things without thinking much about your recent taste and choices, then you can have lots of clothes hanging in your closet but you will not use it. A year or 2 years back you might have loved wearing some crazy patterns and never mind being all mismatched. But with time, you started feeling that your style is needed to be a little more sophisticated but your wardrobe is still equipped with stuff that doesn't go well with your image.
The Remedy:
It's Simple. Without thinking much, just purge that closet and find colors, cuts and designs that are match the personality you have, now! For instance, sometimes, women in their 40s doesn't realize that it's time to get out of that 30s wardrobe and style in a way that make them age gracefully. We usually think that our style will remain the same but in actual it doesn't. This is why every woman needs a versatile closet that can stand the test of time and can go really well with your changing mind. Its best to avoid upsetting your closet getting filled with super trendy items and you'll stay cool and stylish no matter what your age and style is.
Not Having Enough Basics
What is the problem?
If you are an impulsive shopper or person that shop exclusive sales crazily, then chances are: You may have unlimited fun pieces, which usually can't work best on regular basis. And if it's the scene, then you are likely not having enough basics, it's an alarming situation and you should do some real basic pieces hunting. From a percentage point-of-view for a perfect closet, it should be filled with around 70% of basics, and it will be better if those pieces are season-less. The remaining 30% of your wardrobe should be filled with novelty and fun pieces. And this percentage is enough to play with patterns, prints, sequins, trends, and etc.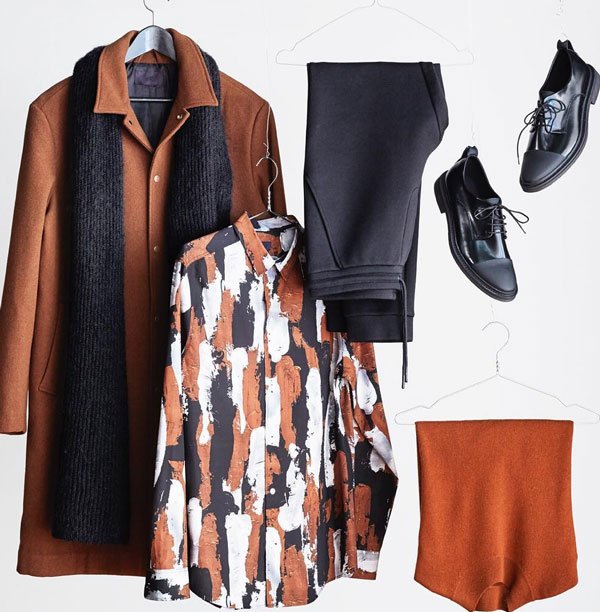 The Remedy:
You should know and understand that without the basics you'll be lacking a core wardrobe, and minimizing your mix and match potential. And also remember that staying trendy doesn't only need clothes. Most of the times accessories can full fill your desire of staying trendy and up-to-the-minute. Right now, figure out the basics you already have and are missing and shop for the basics with discounts. Remember, there's no specific list of basics, every person should first understand their own fashion needs and shop accordingly. If you fashion needs and body type requires more focus on the bottom than basic pants to skirts can be enough, there's no need for a basic black skirt. Only buy the basics that match your personality and day-to-day-life.
You Never Think Out of the Box
What is the problem?
Getting bored with same dressing is normal. And when we stuck in the same routine of using items from day one to multiple years without putting any creativity, it can't excite a wearer to get dressed using the staples they have already been wearing for years.
The Remedy:
There must be some pieces in your closet that ate your real money and it's your right to use them tirelessly. We understand that discarding a piece that is still good-looking and have been purchased spending hard-earned money doesn't go well with anyone, and it shouldn't as well!! So what to do?? It's really easy thing, just turn your creativity button on and let your styling-sense get bit shaped, and these two things can turn any old outfit to a totally new and attractive thing of your closet. You can go through some bloggers styling online that can teach you real ways to playing with old pieces of your closet without compromising style. You can wear your beautiful dresses as a top by pairing it with appropriate bottoms, you can use your denim shorts is winters by pairing it with leggings, and believe the mix and match styling options are endless.
Your Clothes Need Repair
What is the problem?
Every time you pull that super sweet blazer out to wear, you remember that the button fell off AGES ago and you STILL haven't sewn it back on.
Maybe you've got some broken stitches along a seam of your favorite t-shirt, so it got "benched"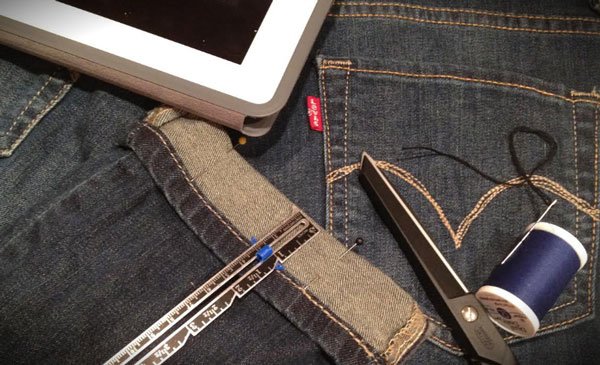 The Remedy:
Put the dang button back on. It would take like three seconds. If you are unable to complete the repairs yourself, take it to a tailor (or an extremely kind friend that you now owe a glass of wine) and get it fixed. Now if you KNOW for a fact that it ain't ever getting fixed, do yourself a huge favor and drop it off at one of those handy donation boxes by a grocery store.
You'll thank me later.
You Buy Same Items Every Time
What is the problem?
It happens to almost everyone once or twice and that's ok, but if you are a regular buyer of clothing that belongs to the same family of color, cut, or style than you will face issues or even lots of issues while getting ready for anywhere. You will feel boring, uninterested, and eventually, with time, you will find nothing to wear. Your closet will be filed with limited number of shades and using just two three shades you can't play mix and match with outfit and use single item in y different ways for a versatile look.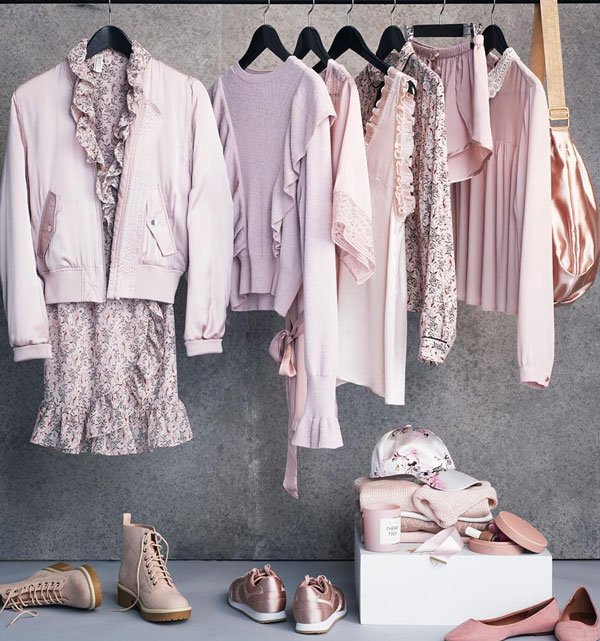 The Remedy:
It's good, sometimes, to take risks while shopping. If you are a big fan of stripes then purchase one staple that has stripes, but you whole shopping shouldn't be consist of clothing that has stripes or design that is much of like stripes. The more variety your closet can offer the more chances are that you won't ever get bored of clothing your closet has. There is also a trick to control shopping for same items again and again. Hang all the items with same color, style, cuts, or design together, then everything when you visit the closet you will realize how many same things you already have. You can keep that in mind or note down same looking things in the notebook that we talked about to list down products you need.
If you really feel that these are the issues which you have been facing all your life, it's time to jump out from all these closet-problem and make real changes to your life and styling. Take the first step and start cleaning your closet!
Impulse Shopping Ruined your Closet
What is the problem?
This unsatisfying feel towards some staples or whole closet you are facing, it must have some background. It probably happens when you walk through stores in mall or online stores with discounts or flip through magazines and compare your closet to all of the trending stylish fashion choices; it gets harder to measure up. Suppose, you go through Nordstrom and see that brand's new arrivals or stylish fashion-pieces are starting from $10.00 or even foe less, we know it's hard to resist. And especially, when you have added nothing to your closet for longtime which eventually turn your shopaholic side on and you jump on clothes as a hungry person on food. That's Insane!
The Remedy:
The best way to avoid impulse shopping is always wait for the moment when you really need to shop anything or everything. In this way you will be able to follow your budget, can have better saving while shopping, and it will also save your time. It's ok to stop by a shop or look around on internet for trends, but this doesn't mean that you have to shop them right away. Stay calm and wait for the moment that you have set for the shopping. A trick to be followed is: Keep a notepad by your closet and write down the issues you face while dressing up and also write down the stuff you believe is needed for a better wardrobe. That list will surely help you big-time is purchasing the right fashion-things without going here and there and buying anything that coming in your way.
Published On: April 12, 2017

Latest Articles
Popular Articles
↑