Shopping Guides & Articles
Trust Us: You will Never Regret Having These 5 Skirts in Your Closet
No matter what age group you belong to or what lifestyle you follow, there is a bottom that can be carried by everyone as it comes with variety of cuts, lengths, designs, colors, and patterns. And that's none other incredible SKIRTS. Problem is: we,women, stays eager to look nothing but attractive and cute, but we usually don't feel like spending hours sorting through all our staples top assemble a pretty yet perfect outfit. The solution is: Try stocking your closet with ultimate yet classic pieces that won't require any planning or thought when you need to slip into something exceptional.
However we all know that white shirt, LBD, and good old jeans are the pieces that any or every women should must have in her closet. But when it comes to bottoms, which we already have limited options for, we often neglect having skirts in our closet. Tho, skirts offer myriad combinations. So be a smart to invest in 5 mentioned below skirts, believe they will be life-saver when you will be stuck in getting-dressed rut.
Here you go!
Instead of Jeans, Go Easy with CasualSkirt
Jeans paired with a T-shirt is definitely one of our go-to looks that never goes out of style, but sometimes its better switch things up a little to have distinctive styling. In that cases, when you want a twist in your styling, wearing a cotton A-line skirt that hits just above the knee is all you need to do the trick. It's less expected than jeans any day, but similarly comfortable and effortless to carry to stay cool in hot summer days. A win-win.
Some suggestions:
Full on Flippy Skirt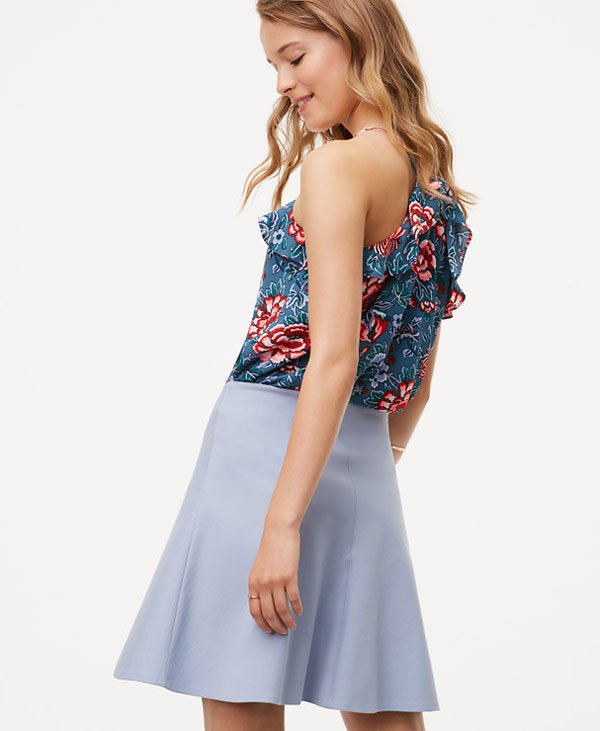 Price of this piece is: $59.50 **Get 40% Off site wide applying coupon code: VACAY**
Size available are: XXS to XL
Georgia Floral Knit Skirt
Price of this piece is: $77.00 **Sale 40% Off with Free shipping**
Size available are: XS to XL
Ditch a Dress, Go for Fancy Skirt
On the flip side, a fancy and much dressy skirt is surely a kind of luxe alternative for events and parties that require a little more pizzazz. There are plenty of options available that are alluring and looks nothing less than a sassy dress. Search for something with glam details as per your personality and taste, and then pair it with a sleek top to keep the focus all on the skirt. From day to light, these skirts are easy to carry, thanks to the bloggers who are always ready to give you endless options to even wear sequence in day light. You could also pair dressy skirt with a statement-making top (ruffles are IN thing right now) in a similar shade story to give your outfit an illusion of a dress.
Some suggestions:
ASOS Sequin Maxi Skirt
Price of this piece is: $95.00 **Free shipping and returns **
Size available are: US0 to US14
Tiered Ruffle Maxi Skirt
Price of this piece is: $128.00 **Get 15% Off site wide using Coupon Code: WELCOMEBR**
Size available are: US0 to US16
Curvy Chics: Flatter Your Shape with Midi Skirt
When it comes to clothing that's almost universally flattering for plus size beauties, midi skirts are seriously the Holy Grail. Rather than searching for dresses, so easy wearing midi skirts. You can wear it with variety of tops to have totally different look every time you deal with the dilemma of What to Wear? This style get fitted at the waist and swingy through the hips in order to show off your much attractive legs while keeping your lower half comfortably hidden. Another trick these midi plays is: They lengthen your legs featuring hemline that hits midway down your calf.
Some suggestions:
Kendall + Kylie Swing Skirt
Price of this piece is: $185.00 **Free Shipping +Easy Returns **
Size available are: Medium and Large
Kaya Midi Skirt
Price of this piece is: $89.90 **Have 40% Off with the Coupon Code: SUMERTIME **
Size available are: 14 to 28
Pencil Skirt A Must To Have For Every Women
Whether you work in a business-professional office or not, a pencil skirt is an ultimate staple women must have in their closet. The beauty of this piece is: it can look completely corporate yet stylish when paired up with pumps and a blazer. And it can also give off cool and dressed-down vibes when worn with sneakers and a half-tucked T-shirt. A thing to remember is: Pencil skirts are notoriously not so easy to wear off-the-rack, so it's arguably worth taking to the tailor for the perfect fit.
Some suggestions:
Petite Skirt in Lightweight tweed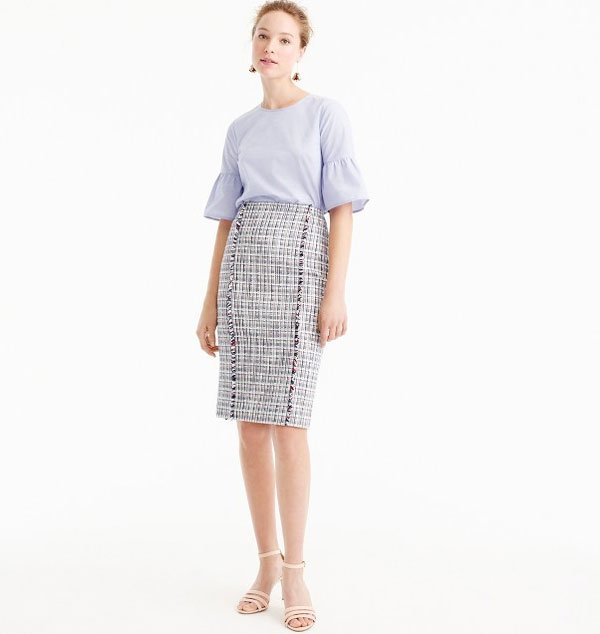 Price of this piece is: $59.99 **Sale 35% Off, Get Extra 40% Off using Coupon Code: YESPLEASE **
Size available are: XXS
High Waisted Pintucked Pencil Skirt
Price of this piece is: $35.94 **Sale 42% Off**
Size available are: 00 to 18
Maxi Skirt—It Can be Worn Any time and Season of the Year
Say big "HI" to the cross-seasonal staple of your dreams, it has everything to move you crazy to have this one in your closet. A floor-sweeping skirt is any day an elegant, comfortable and versatile option to slip on and be flirty and attractive. When it's warm, you can pair it with a sleeveless or strapless flouncy tank and sandals, and when temps drop, add a chunky sweater or a classy jacket and ankle boots to complete your appreciation-worthy look. To avoid looking like you were too busy or lazy to swap your closet out with the changing season, it's better to stick to prints or solid neutrals, such as: dark florals, which look appropriate during all year long.
Some suggestions:
Alberta Ferretti Printed Maxi Skirt
Price of this piece is: $340.00 **Sale 50% Off, get 20% extra Off applying Coupon Code: x20july17**
Size available are: Medium to Large
Floral Print Maxi Skirt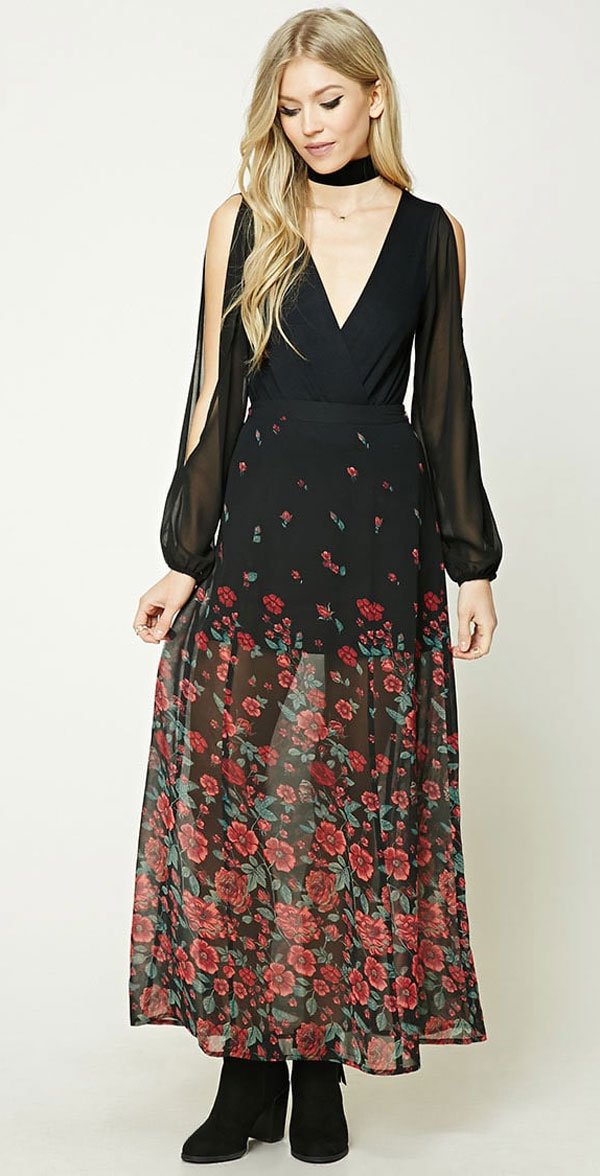 Price of this piece is: $11.00 **Sale 50% Off**
Size available are: XS to Large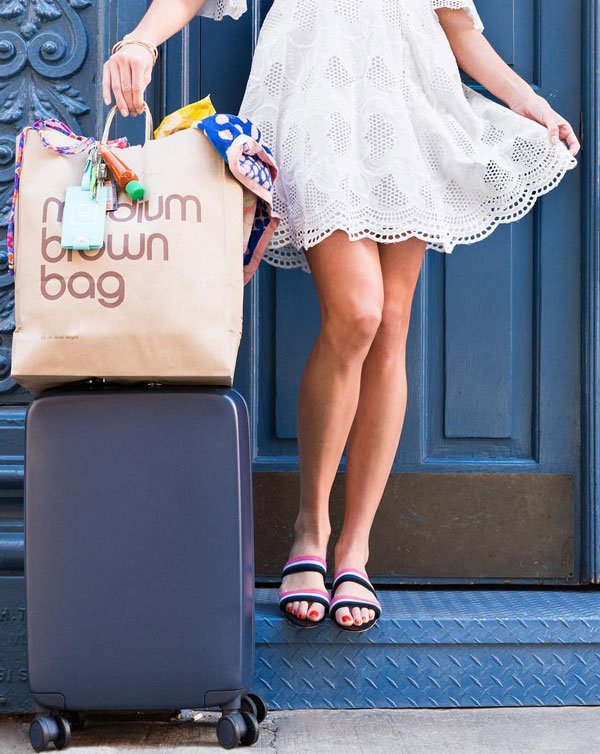 We hope that all our users will like the list of skirts we featured with number of options using discount codes and free shipping. Do tell us ion comment section bellow, which bottoms you think are must to have in every women's wardrobe.
Published On: July 12, 2017

Latest Articles
Popular Articles
Featured Stores
Popular Discount
New Trending Discount
↑