Shopping Guides & Articles
What Fashion Rules The Royal Family Has To Follow
The common man wouldn't ever have to avoid eating shellfish or not shaking hands with another person. But the
royal family of Britain
would, after all, there are rules they need to stick by. When it comes to fashion,
Meghan Markle
might have broken some protocol before she tied the knot with Prince Harry. But now that she's the Duchess of Sussex, it's unlikely of her to do so.
Wondering what fashion etiquette
, the royal family follows? Here are
12 rules
they stick by: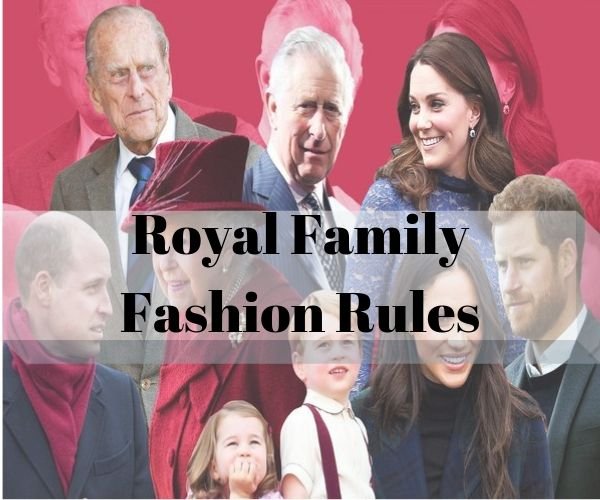 The purse trick
The Queen won't tell you to wrap up the conversation or that everyone needs to stop eating and scurry away from the dinner table. Because that would be rude, she'd instead use her purse to hint at what she wants. Some tricks in her bag include placing her purse on the table to indicate that you mustn't take another bite and switching her purse from one arm to another to politely command you to stop conversing.
A flower to keep
From Princess Victoria to the Duchess of Cambridge and the latest addition the royal family, the Duchess of Sussex, all royal brides are required to carry at least one sprig of myrtle in their bouquets or clutches. The shrub is a sign of hope and love which is the reason behind why it has to be a part of the florals closest to these royal females on their big day.
Shop for Occasion & Party Wear from Needle & Thread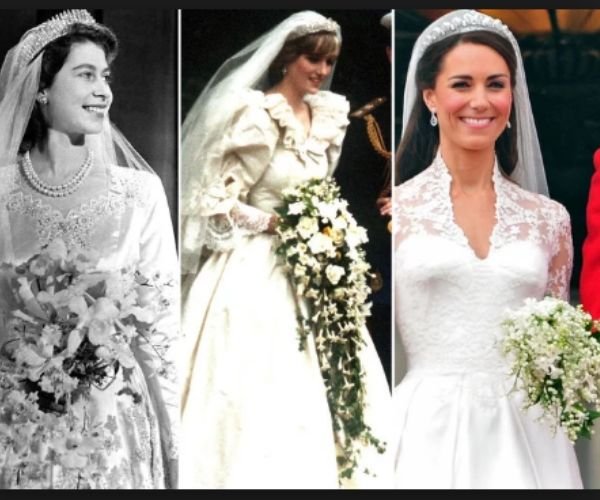 Hats and tiaras
You'd have noticed the royal women flaunting two headpieces often - hats and tiaras. But did you know that there are rules to wearing these? Accordingly, all females of a royal unit are required to wear hats to formal events before 6 pm. After this time though, they are to ditch the hats and go for tiaras instead. The second part of the rule can only be followed by married royal women though. They can loan a tiara from the crowned jewels, but several are a part of their wardrobe already.
Best accessories you can buy right now from Belle & Bloom
Black in the bag
Probably no one is more prepared than the royals when it comes to sudden deaths. The royal family is required to pack in a black outfit when traveling just in case there's a sudden death while they're not there. The mourning look must always be on the ready. Furthermore, you're unlikely to notice a royal female wearing a black outfit in the daytime since the color is reserved for evening happenings and funerals.
No to cleavage
Have you ever caught a glimpse of too much cleavage of the royal women? We're pretty sure you haven't because while fashionable, these ladies all dress modestly. As per royal protocol, they do not flash too much flesh. If you peep at old pictures of Princess Diana, you'd notice that she used to hold her clutch to her chest when exiting vehicles so as to never give the paparazzi a chance to capture a picture that showed her cleavage.
Brighter for prominence
Ever spotted the Queen wearing beige? That'd be another no because the queen wears bright colors. It's not that she's got a thing for brighter, eye-catchy almost neon hues - it's that if she wore a duller color, you may not be able to find her in a crowd. In fact, Queen Elizabeth once said, "If I wore beige, nobody would know who I am."
Say no the wedges
Wedge heels might be cool to the common girl and even
Kate Middleton
, but the Queen is certainly not a fan of them. Which is why you'd never see any royal women wearing wedges in the presence of the Queen. However, you might have noticed Middleton rocking wedge sandals a couple of times when the Queen is not around.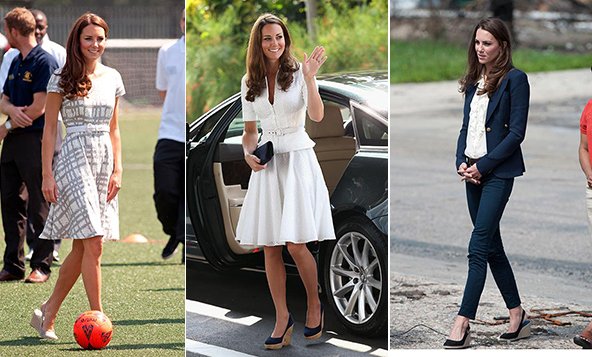 Coat priorities
Another rule that the royal ladies adhere to is that they never ever take off their coat in public. This is because taking off your coat is considered an unladylike act which is why the royal women never do it in public. They'd rather keep it worn. This explains why Meghan Markle or Kate Middleton have never been seen taking off their coats - it's just against the rules.
Clutch to avoid
There's another clutch trick that's used by royals as well not just by the queen. It's well known that you mustn't shake the hand of a royal woman unless she extends it first. In order to avoid the awkwardness that can arise out of such a situation, royal ladies hold their clutch with both hands to indicate that their hands are occupied.
Need Supply CO new bags collection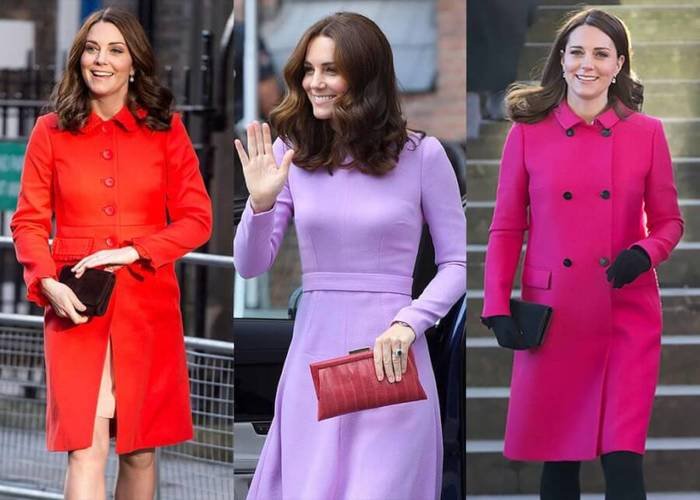 The glove taking off process
Gloves are only worn on certain occasions, but they are sworn off when eating food even if just a morsel. In case a royal lady is wearing gloves and she needs to take a quick bite, she'll have to take the gloves off. And taking them off is not as simple as you'd expect - it's supposed to be done underneath the napkin on the royal's lap, finger by finger.
Queen's yes matters
While most women have a lot more say when it comes to picking their wedding dresses this is not the case with royal brides-to-be. The final verdict on their wedding gowns comes from the Queen. Her approval is crucial. The Duchess of Cambridge kept her grandmother-in-law in the loop throughout her wedding dress process.
Only light nail polish
Royal ladies have another rule to abide by - they cannot wear flashy nail polishes which is why the Queen herself has been wearing the same nude shade on her nails since 1989. You'd have also noticed the duchesses only wearing nudes, pale pinks, or clear nail polish shades. However, this rule only applies to their official outings.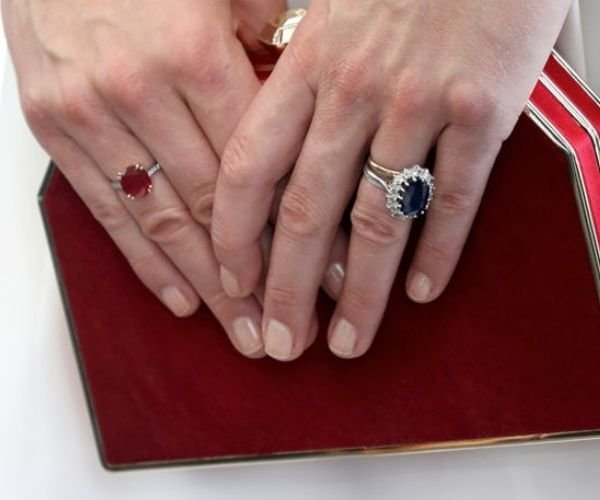 With this, our list of royal fashion rules has come to an end. Apart from fashion, these royals have rules to stick to in other spheres of their lifestyle too.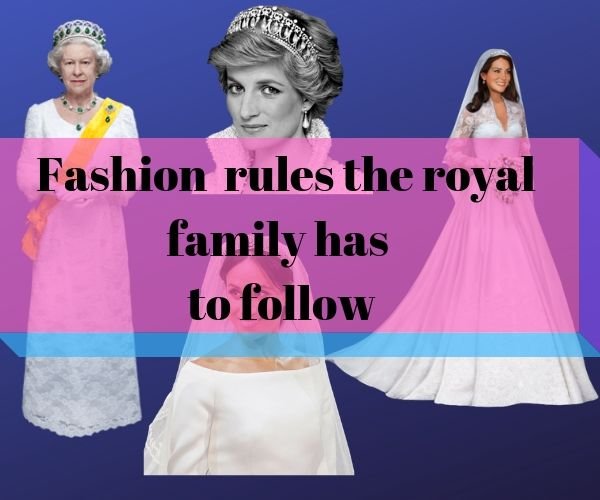 Did you find any of these rules rather odd? Which one would be the most difficult for you to follow had you been in a similar position?
Published On: June 17, 2019

↑